Gold Coast Car Rental: FAQs, Tips, and More
Gold Coast has all the leading brands of car rentals available and some fantastic vehicles to choose from
Car rentals recommended for you
Popular Vehicles
Toyota Corolla
Intermediate
Hybrid / Electric cars
Toyota Camry Hybrid
Touring
5 门
5 座
3行李
空调
自动档
混合动力/纯电动
5 门
5 座
2行李
空调
自动档
混合动力/纯电动
5 门
5 座
2行李
空调
自动档
混合动力/纯电动
Gold Coast Car Rental: FAQs, Tips, and More
According to key market insights, the car rental market in Australia will reach $1.43 billion by 2025. The market exhibits a 19.6% Compound Annual Growth Rate (CAGR).
You should opt for a Gold Coast car rental if it's your first time in Australia. Australia is among the top 10 largest countries in the world, and there is much you can see and do by car.
When renting a car at Gold Coast, you need to know a few things since this is an experience you should savor. You will enjoy some great cities, open spaces, and incredible natural sceneries.
But, you can only experience most of these fantastic destinations through a car hire Gold Coast.
Keep reading to comprehend the FAQs about Gold Coast car rentals and some extra car rental tips.

Insurance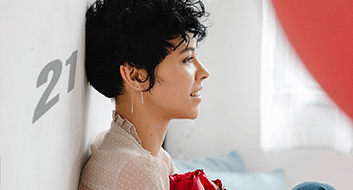 Age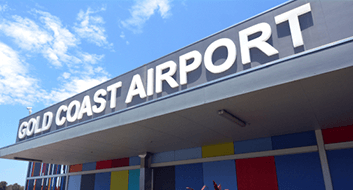 Airport rental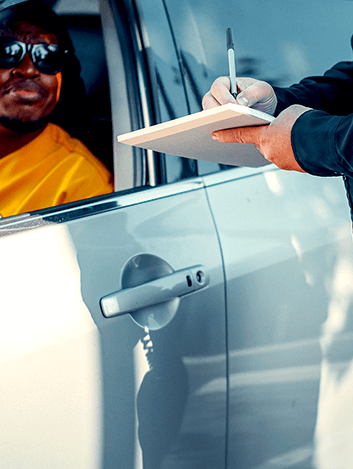 Speed limit
Do You Need to Buy a Gold Coast Car Rental Insurance?

You can buy a standalone car hire insurance for your car in Gold Coast. But, most companies will need you to have these two policies:

Theft Insurance: Though it covers the loss of the rental car, it won't cover the theft of any of your belongings in the vehicle. But, you can have other policies to cover your personal belongings.

Collision Damage Waiver: You have insurance cover in case of an accident or damage to the rental car. The model of the rental car and the city you plan on driving in will determine the cost of the waver.

Ensure you check the terms of the cover before signing since all policies are different. An excess cover will help reduce the cash you need to pay if you make a claim later.

Note that the excess in Australia is like the deductible in the US. Most people traveling on a budget opt not to have a car hire Gold Coast insurance.

But, that might cause you to have a costly trip in case of a car accident. Ensure you take out car rental insurance for your peace of mind.

Can You Rent a Car in Gold Coast Australia if You're Under 21?

To enjoy your car hire in Gold Coast, you must be over 21 and with an open license. You must also have held your driver's license for over 12 months to hire a car in Gold Coast.

To some car rental companies, all under 25 might incur a young driver surcharge. Some companies also have 75 years as their maximum age restriction.

Are Car Rental Gold Coast Airports Available?

You have many options for car hire in Gold Coast, with most car hire companies having depots in major cities. It's possible to have your car rental waiting for you at Gold Coast airport after landing in Australia.

You will collect your car and keys after passing through customs. We recommend you book your car and organize your car hire insurance before starting your journey.

You will not only enjoy a cheaper rate by booking early, but you also have enough time to shop around to get the best vehicle choice.

What Happens if You Receive a Speeding Ticket in a Gold Coast Car Rental?

Always watch your speed since you will encounter speed cameras all over Australia. Once found over speeding, the state officials will send the fine to your car hire company.

Note that speed limits in Australia often vary, so ensure you keep an eye on the speed signs. School zone speed limits are 40 km/h during school hours, while the limits are 25km/h in South Australia.

Speed limits in significant cities and built-up areas range from 50-60 km/h, while those of major motorways range from 100-110 km/h.
How Much Will You Pay to Your Car Hire Gold Coast Airport?

Car rental companies and the time of the year determine the rates you will pay at your car hire Gold Coast airport. The car hire rates might also vary depending on the model of the vehicle you choose and the company's location.

For instance, on Gold Coast, there's a daily surcharge of $8.00 for drivers between 21-24 years of age.

Where Will You Drop Off Your Rental Car?

Ensure you schedule with your car rental company before dropping off the car. It's also possible to extend the date for dropping off the vehicle if needed.

It's advisable or necessary to leave the rental car in its pick-up location. But, you even drop off the rental car in other destinations, including a different state - a one-way rental.

If you decide to go with a one-way rental, you must return the car to the rental agency mentioned in your car rental agreement. One-way car rental fees depend mainly on the destination to which you plan to return the vehicle.

Ensure you confirm the drop-off rates in various cities before selecting your preferred choice. That's because you can end up paying a less one-way fee by dropping off the car in a different city an hour away.

Hidden Car Rental Gold Coast Airport Charges

Another travel tip is to always check on the hidden car rental charges. You will have to cater to these charges on top of your total rental bill.

Some of these charges include:

Refueling Fee: You should return the rental car with a full tank. Failure to do so will lead to a premium fuel price charge, especially if you didn't choose a pre-paid option.

Additional Mileage: Some car rentals in Gold Coast limit the distance you can travel daily. So, ensure you read the terms of your rental agreement first.

Late Pick-Up: Your car rental at Gold Coast airport might charge you a late pick-up fee. Ensure you fill in the correct flight details when flying to Gold Coast Australia when you rent a car.

Late drop-Off: If you fail to return the rental car on time, the rental company might start charging an hourly rate after 30 minutes.

Other fees include young driver fees, which apply to students under the age of 25, and administrative fees. There is nothing much you can do about the administrative costs, sometimes up to 3.5%.
Choose the Best Gold Coast Car Rental Company
Traveling through Australia will be an experience of a lifetime if you work with the right Gold Coast car rental company. Do a little pre-planning to make the most out of your driving time and money.
At KingRentalCars.com, you will have total control of your car renting process. We have many car models to pick from at any time.
Contact us now to have a fantastic Gold Coast car rental experience.
Hire a vehicle in Gold Coast and enjoy
Getting to know Gold Coast
The Gold Coast region is located 70kms south of Queensland's capital city, Brisbane, and almost 1000km's north of the capital of New South Wales, Sydney. It has an estimated population of 680,000 and is Australia's sixth largest city. At the center of the Gold Coast region is the popular and well-known suburb of Surfers Paradise.

The region is famous for its sub-tropical climate, laid-back atmosphere, nightlife, and immaculate sandy beaches. The Gold Coast features immaculate beaches running almost the entire length of the region's coastline which faces the beautiful blue Pacific Ocean. Match this with a favorable climate, endless attractions, nightlife, dining, friendly people, along with a safe environment, and you have Australias favourite holiday destination that's open to the world. The Gold Coast is popular for its nightlife which centers on Cavill Avenue and Orchid Avenue where you can party to the early hours.  There are also two nightclubs located in Broadbeach as well as a large casino and convention centre. Taverns and Surf Clubs are also popular.
Gold Coast Weather today
21.2 — 23.6 ℃

70.16 — 74.48 ℉

Rain
Gold Coast Climate
The Gold Coast experiences a humid subtropical climate (Köppen climate classification Cfa), with mild to warm winters and hot, humid summers. The city experiences substantial summer precipitation mostly concentrated in thunderstorms and heavy showers with rain events occasionally lasting up to a few weeks at a time giving residents "the summer blues", while winter is pleasantly mild to warm with little rain. In fact, it is for this pleasant winter weather that both the city and the Sunshine Coast—the coastal region north of Brisbane—are internationally renowned.
Here are some real comments we've collected that we hope will help you
Places to visit in Gold Coast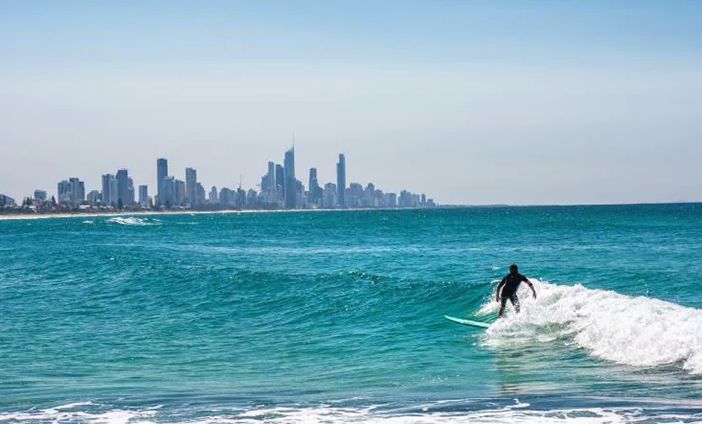 Surfers Paradise
Energetic, enthusiastic, electric, eclectic! These are just some of the words that sum up the social scene that Surfers Paradise was built on. Since the days of the original Surfers Paradise Hotel, Surfers has always been an entertainment playground famous for its world-class nightlife venues, international events and pumping atmosphere. Annually, Surfers Paradise hosts a series of great events including prestigious Surf Life Saving competitions, the Supercars Vodafone Gold Coast 600 race and free artistic and cultural community events throughout the precinct.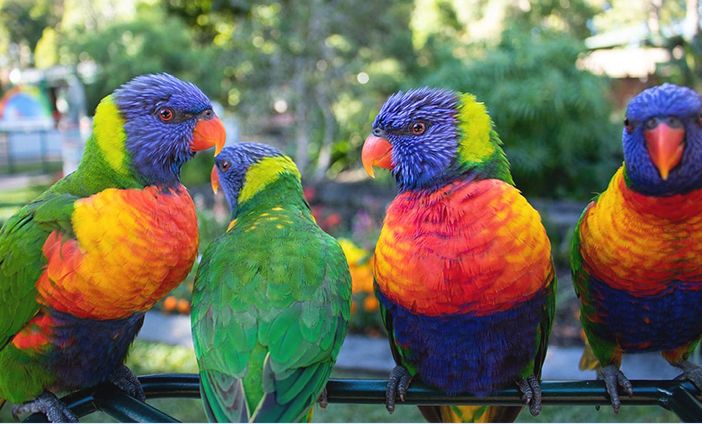 Currumbin Wildlife Sanctuary
Currumbin Wildlife Sanctuary has been conserving native wildlife and nurturing the local indigenous heritage for over 70 years. This regional treasure has also been educating and entertaining families and tourists from all across the globe. So naturally, the animal attraction is at the heart of Gold Coast history. You'd be hard pressed to find a local who hasn't experienced the renowned wild rainbow lorikeet feeding.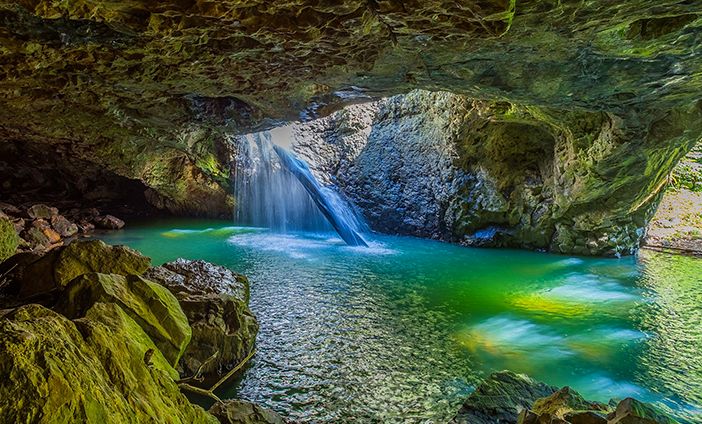 Springbrook National Park
Dominating the Gold Coast's western skyline, Springbrook's cool forests and mountain streams offer views of impressive landscapes. Spectacular waterfalls, lush rainforest, ancient trees, impressive views, exceptional ecological importance and natural beauty makes Springbrook an outstanding place to visit. Springbrook National Park is part of the Gondwana Rainforests of Australia World Heritage Area, one of Queensland's five World Heritage properties and part of the World Heritage Family.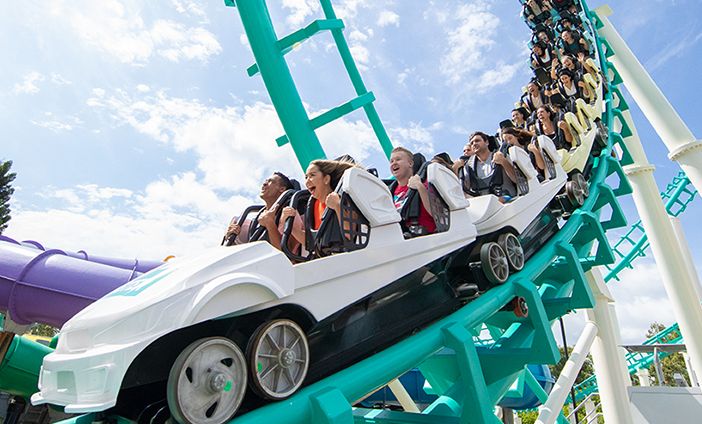 Dreamworld
Dreamworld is one of Australia's favourite theme parks on the Gold Coast with a huge variety of rides and attractions, heaps of food, beverage and retail outlets, plus daily entertainment shows all in one place. For 40 years, Dreamworld has helped millions of families create happy memories that last a lifetime. Neighbouring WhiteWater World is the place to be for sunny splashes during the warmer months! With heaps of water slides and attractions for all ages, WhiteWater World features groundbreaking technology to deliver some serious splash.
Coolangatta Beach
From here, you can look back towards the Surfers Paradise skyline in the distance and the entire coastline. For one, the surf here is spectacular, particularly off the northern corner of Coolangatta Beach, the headland around Greenmount, Snapper Rocks into the southern corner of Rainbow Bay and of course, the world-class surf break of Duranbah. D'Bah, as locals call her, is the one place you can be guaranteed of a swell when the rest of the coast is quiet. Meanwhile, the corner of Greenmount offers a protected spot for a swim.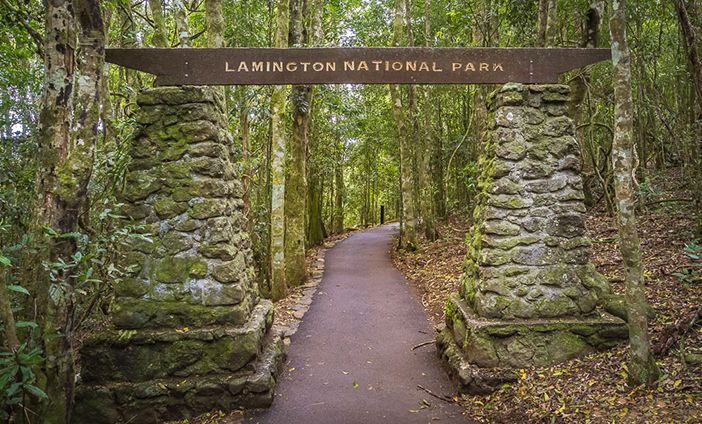 Lamington National Park
Lamington National Park is part of the Gondwana Rainforests of Australia World Heritage Area, the most extensive subtropical rainforest in the world. The area is renowned for its beautiful waterfalls and more than 160 kilometres of walking trails, including the 21.4 kilometre Border track, built in the late 1930's and the Caves circuit which has views out over Coomera Valley. Nature-lovers will be enchanted by the Antarctic Beech, wildflowers and rare wildlife that thrive in the area.
Australia monthly average rental price comparison
Car hire prices in Australia vary widely depending on the season, policies and activities. I hope our statistical table can help you.
Australia average rental days per month comparison
The number of rental days in Australia varies for various reasons. I hope our statistics will be helpful to your trip.
The most popular car rental spot in Gold Coast
Other popular cities in Australia