Car Rental Hobart: 5 Insider Tips
Hobart has all the leading brands of car rentals available and some fantastic vehicles to choose from
Car rentals recommended for you
Great Deals
Mitsubishi Outlander
SUVs
Mystery Super Saver Mystery Vehicle
Compact
Hybrid / Electric cars
Toyota Camry Hybrid
Touring
5 门
5 座
3行李
空调
自动档
混合动力/纯电动
5 门
5 座
2行李
空调
自动档
混合动力/纯电动
5 门
5 座
2行李
空调
自动档
混合动力/纯电动
Car Rental Hobart: 5 Insider Tips
Australia has over 9 million tourists who visit their country each year. With so many beautiful sites, there's no question why.
It's also no secret that renting a car for your trip is a great way to get around the country. But when you do this, you want to ensure you are going through the right car rental in Hobart. After all, why spend more than you need to on a car when you want to experience everything else the beautiful outback has to offer?
In this guide, we'll walk you through a few insider tips as well as FAQs about car rental in Hobart, Australia that you may want to know.
Insider Tips for Car Rental in Hobart

If you're visiting Hobart and are going to rent a car, you'll want to know a few things first. Read these tips to get the best deals! You can even check out some other places that we do rentals in as well!

Book Early

One of the best tips we can give when using the Hobart car rental service is to book early. You can search by your pick-up date and your drop-off date so that you can ensure you are booking the right dates.

We recommend booking at least a few months in advance to get the best cheap car rental in Hobart that you can find!

Choose Your Car Wisely

There are different ways to choose a car when going through the car hire in Hobart.

You can either choose the car based on the deals you can get or search for more popular car rental options. There is also an option to choose electric or hybrid cars to get better gas mileage.

Forego the Extras

If you are really looking to make your car hire at Hobart airport cheaper, then you should forego any extras that are offered. All you need is the car to get you around to explore - the extras just cost extra money!

If you aren't looking for something cheap, though, you can choose all of the extras you want! The standard equipment offered to upgrade usually includes GPS units, car seats, baby capsules, and snow chains. You may even be able to choose from a list of coolers or snow racks and bike racks.

Most of these extras are only available first-come-first-serve. So if you want them, be sure to book well in advance!

Read the Fine Print

When it comes to renting a car, you want to ensure you are really getting the best bargain car rentals in Hobart. However, you won't be if you don't read the fine print.

Make sure you understand everything about the rental including insurance, fees, time requirements, and more.

Check On and Off Airport Prices

Sometimes it is cheaper to book off-site from the airport. Checking both will ensure you are getting a cheap car rental in Hobart.
FAQs About Hobart Car Rental
When you do a car rental at Hobart airport, you may have a few questions either during the booking process or after. Here are some of the most popular questions with answers for you!
Do I Need My Passport When I Pick Up the Car?

If you are not from the country, you will need to bring your passport as well as your valid driver's license when you pick up the vehicle. If you are from the country, this is not a necessary item to bring to grab your car.

Do I Have Unlimited Kilometers to Travel?

The answer to this question will be written out in your rental agreement. Most do not have a restriction, but some may have one, especially if it is a shorter car hire.

Check your rental agreement for these restrictions so you know the exact answer, and if you're still not sure, you can ask at the desk before you start driving around!

Do I Have to Purchase Insurance for My Car Rental in Hobart, Australia?

Every booking made through KingRentalCars.com comes with standard insurance that covers damage to the car, fire, and theft. However, if you do need to use the insurance, there is usually a deductible that you will be asked to pay.

In order to see what deductibles and excess are offered to you, you can start the booking process so that it will give you the options you can choose from.

How Old Do I Have to Be to Rent a Car?

To rent a car, you have to be 21, although some companies allow you to rent and drive a car at 18. Sometimes the age of the driver will affect how much the daily rental price is for the car.

Be sure to check the terms and conditions of the rental agreement to learn more about this.

Do I Need an International Driver's License?

There are some times you will need an international driver's license while other times you do not. Although that is the case, it is a requirement that your license is in English. If it is not, you need an official translation of your license if it is in another language.

Check with your rental company to see which countries need an international driver's license and which do not.

I Forgot My License at Home. Can I Still Drive the Rental Car?

No, you cannot drive. If you do not have your valid driver's license with you, you are not able to drive. However, if there is someone in your group that has their license, they can try to put their name on the reservation or be listed as an additional driver.
Hobart Car Rental: Everything You Need to Know
Now that you have insider tips and answers to frequently asked questions, you're ready to make a booking!
If you're ready to get going, head on over to the site and book a car rental in Hobart so you can make your vacation the best it can be! If you have any more questions throughout the booking process, check out our FAQ page for more answers.
Hire a vehicle in Hobart and enjoy
Getting to know Hobart
Hobart offers a contrasting blend of heritage, scenery and culture, with world class activities and attractions nearby. Nestled amongst the foothills of kunanyi / Mt Wellington, Hobart combines heritage charm with a modern lifestyle in a setting of exceptional beauty. It's no wonder Lonely Planet has called Hobart one of the top ten spots to visit in the world right now. 
 
Hobart is Tasmania's capital city and the second oldest capital in Australia, after Sydney. Located at the entrance to the Derwent River, its well-preserved surrounding bushland reaches close to the city centre and beaches line the shores of the river and estuary beyond. With its captivating history, picturesque waterways, rugged mountains and gourmet experiences, the city has something for everyone. Take a walk along Hobart's iconic waterfront, explore the Tasmanian Museum and Art Gallery or take a ferry up river to MONA for an out-of-this-world modern art experience.
Hobart Weather today
2.3 — 10.3 ℃

36.14 — 50.54 ℉

Partially cloudy
Hobart Climate
Hobart has a mild temperate oceanic climate (Köppen: Cfb). The highest temperature recorded was 41.8 °C (107.2 °F) on 4 January 2013 and the lowest was −2.8 °C (27.0 °F) on 25 June 1972 and 11 July 1981. Annually, Hobart receives only 40.8 clear days without rain. Compared to other major Australian cities, Hobart has the fewest daily average hours of sunshine, with only 5.9 hours per day. Although Hobart itself rarely receives snow during the winter due to the foehn effect created by the Central Highlands (the city's geographic position causes a rainshadow), the adjacent Kunanyi/Mount Wellington is frequently seen with a snowcap throughout the year including in summer.
Here are some real comments we've collected that we hope will help you
Places to visit in Hobart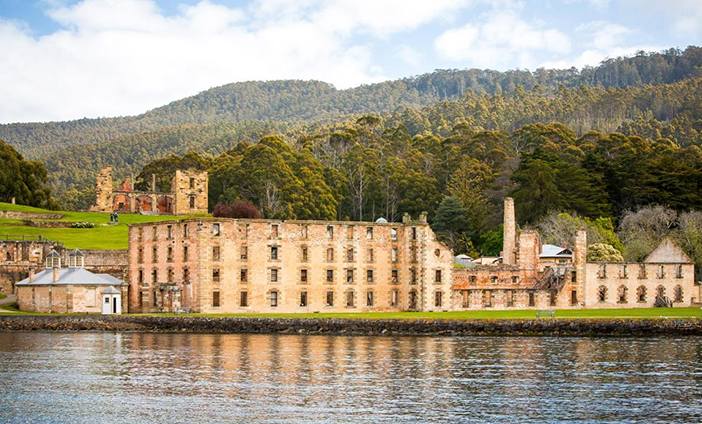 Port Arthur
Port Arthur Historic Site is a special place of vivid history, cultural heritage and stories so compelling, you'll want to hear them again and again. It's a place of global significance – one of the 11 places that make up the UNESCO World Heritage-listed Australian Convict Sites. And it's one of Australia's favourite tourist destinations. Come and discover the real people and living history of Port Arthur Historic Site.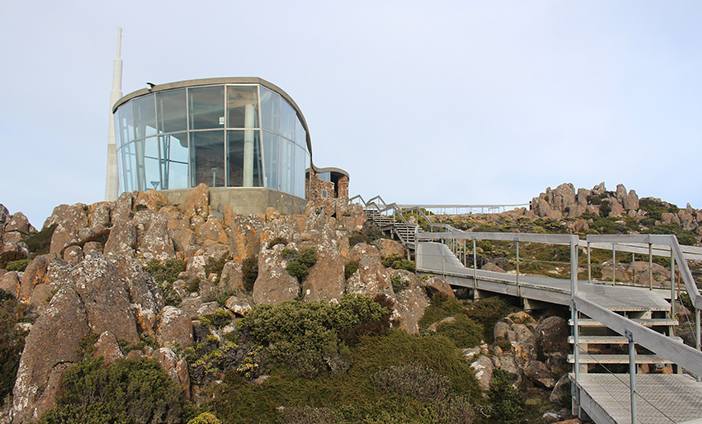 Mount Wellington
Kunanyi / Mt Wellington is a wilderness experience just a 20-minute drive from Hobart and is much loved by locals. The 21-km drive to the summit passes through temperate rainforest to sub-alpine flora and glacial rock formations, ending in panoramic views of Hobart, Bruny Island, South Arm and the Tasman Peninsula. No other city in Australia has a vista like this one. The interpretation centre at the top protects you from the blustering winds while an open viewing platform on the western side of the car park looks out to the World Heritage Wilderness Area beyond.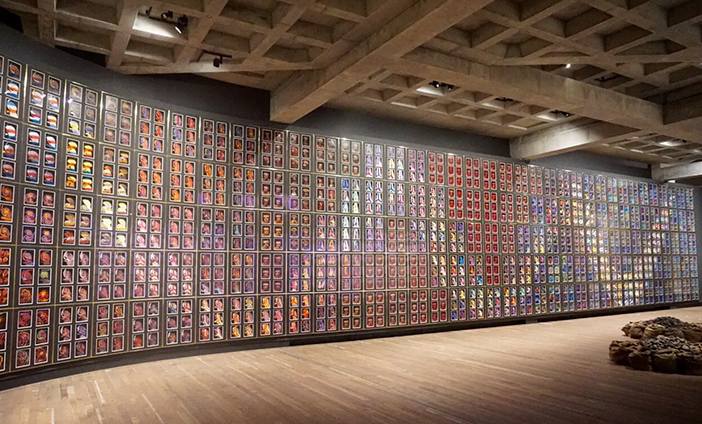 Museum of Old and New Art (MONA)
The Museum of Old and New Art – Mona is Australia's largest private museum and one of the most controversial private collections of modern art and antiquities in the world. Described by its owner as a "subversive adult Disneyland", the collection includes everything from ancient Egyptian mummies to some of the world's most infamous and thought-provoking contemporary art. With around 300 art works on display, the collection takes up three floors within a subterranean architectural masterpiece and is guaranteed to impress.
Royal Tasmanian Botanical Gardens
The Royal Tasmanian Botanical Gardens is Australia's cool climate garden, with a number of unique collections including Australia's only Subantarctic Plant House. With a total of 14 hectares to explore, visitors can take time to relax and explore or tailor a walk based on personal interest. Established in the early years of the colony of Hobart it is Australia's second oldest Botanic Gardens, established just two years after Sydney. The Gardens' are easily viewed over the course of a relaxed day.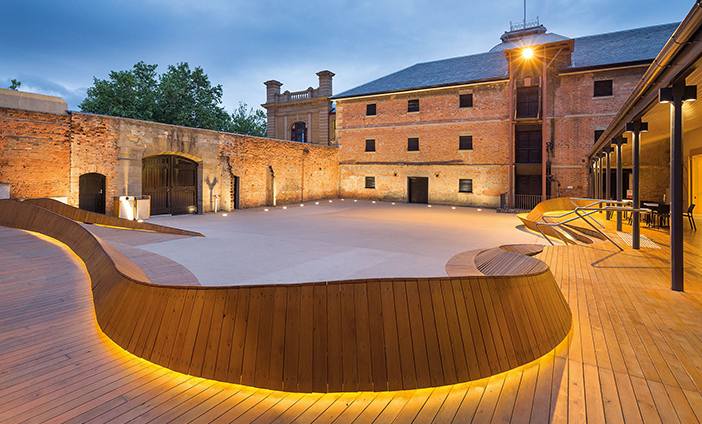 Tasmanian Museum and Art Gallery
Located on Hobart's historic waterfront, the Tasmanian Museum and Art Gallery (TMAG) is the second oldest museum in Australia and has its origins in the collections of the country's oldest scientific society, the Royal Society of Tasmania, which was established in 1843. TMAG has something to offer visitors of all ages and interests, whether you are family seeking an educational and engaging experience, a tourist seeking to discover more about Tasmania's history or an art lover. The museum incorporates more than 2,000 square metres of public and exhibition spaces.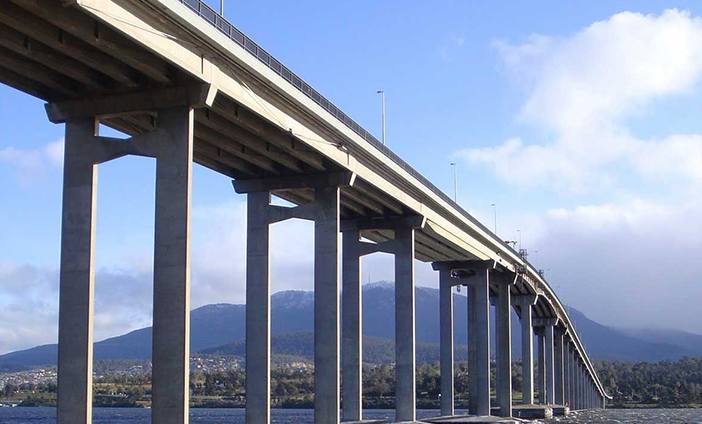 Tasman Bridge
The Tasman Bridge is a bridge that carries the Tasman Highway over the Derwent River in Hobart, Tasmania, Australia. On 5 January 1975, the Tasman Bridge was struck by the bulk ore carrier Lake Illawarra, it caused two pylons and three sections of concrete decking, totalling 127 metres (417 ft), to fall from the bridge and sink the ship. Reconstruction of the Tasman Bridge by John Holland commenced in October 1975. An important factor of the reconstruction is the improved safety measures.
Australia monthly average rental price comparison
Car hire prices in Australia vary widely depending on the season, policies and activities. I hope our statistical table can help you.
Australia average rental days per month comparison
The number of rental days in Australia varies for various reasons. I hope our statistics will be helpful to your trip.
The most popular car rental spot in Hobart
Other popular cities in Australia