Brisbane Car Rental Services: FAQs and Tips
Drop-off Date:
rental period: 7 days
I live in
and the main driver is aged
Brisbane has all the leading brands of car rentals available and some fantastic vehicles to choose from
Car rentals recommended for you
Great Deals
5 Doors
5 Seats
2Suitcases
A/C
Automatic
Petrol
5 Doors
5 Seats
2Suitcases
A/C
Automatic
Petrol
Toyota Corolla Hatch
Intermediate
5 Doors
5 Seats
1Suitcase
A/C
Automatic
Petrol
Popular Vehicles
5 Doors
5 Seats
1Suitcase
A/C
Automatic
Petrol
Toyota Corolla Hatch
Intermediate
5 Doors
5 Seats
1Suitcase
A/C
Automatic
Petrol
5 Doors
5 Seats
2Suitcases
A/C
Automatic
Petrol
Hybrid / Electric cars
Toyota Camry Hybrid
Touring
5 Doors
5 Seats
3Suitcases
A/C
Automatic
Hybrid/Electric
5 Doors
5 Seats
2Suitcases
A/C
Automatic
Hybrid/Electric
5 Doors
5 Seats
2Suitcases
A/C
Automatic
Hybrid/Electric
Brisbane Car Rental Services: FAQs and Tips
Do you want an unforgettable experience on your next journey to Brisbane?
If so, you came to the right place!
In recent years, Brisbane has become a popular travel haven for people across the globe. With its year-round blue skies, golden beaches, and vibrant city, it's no surprise you want to visit.
Australia's third most populous city is a joy to behold at any time of the year and with any mode of transport. But a Brisbane car rental is the best way to get the most out of this once-in-a-generation adventure.
And if you keep reading until the end, you'll discover the best tips and FAQs for renting a car in Brisbane!
Choose the Best Rental Car for You

In 2019, before the pandemic, the city welcomed over 9 million visitors through its gates. Each person had a different vacation in mind. So for your perfect voyage, you need a rental car that suits you.

Start by imagining what you wish to do on your trip. If you hope to do some off-roading and explore natural wonders, you need a 4x4 vehicle. If you're not planning to leave the city, a compact hatchback might be the one for you.

Also, think about how many people are traveling. Five adults might struggle for space and comfort in a compact vehicle with all their luggage.

Book Your Brisbane Car Rental in Advance

Booking your Brisbane car rental in advance can save you a big chunk of your hard-earned cash. It might sound obvious. However, so many tourists choose to ignore this simple yet effective tip.

Nerdwallet revealed that you could save up to 15% by booking your car rental in advance. You can put that money towards more food, drinks, and activities in this melting pot of culture.

Not only do you save money, but you'll be able to choose from a wide range of cars. If you wait until the last minute, your ideal cars might already be snapped up.

Plan Your Trip Before You Arrive

Everyone likes a spontaneous trip now and again. But when renting a car, it's best to have an idea of routes and journeys before you set off.

A plan can save you time, money, hassle, and stress.

If you head out into the unknown and end up lost, it can destroy your trip. You might have to spend extra on gas after driving around aimlessly, looking for somewhere to fill up. And miss out on one of your bucket list items, such as a tour of Sirromet Wines or having a dip at Streets Beach.

So, plan your journeys and note important stops such as gas stations or attractions you wish to visit.

Make Safety Your Number One Priority

Just because you're on vacation doesn't mean you can switch off when you're behind the wheel. Safety should always be your number one priority on every trip or adventure.

Begin by familiarizing yourself with the road rules. They may differ from what you're used to driving on. The biggest problem you might have is driving on the left-hand side of the road. That's since 65% of people operate on the right.

You also need to adapt to the rental car. Gently ease yourself into driving by getting to know the brakes, acceleration, and overall feel. And learn how to switch your lights on full beam. The last thing you want is to search for them when approaching a dark tunnel.
Brisbane Car Rental Frequently Asked Questions
To make your trip run as smoothly as possible, we gathered the most crucial and popular FAQs. So, continue reading to learn what fellow travelers have been asking before you.
What Are the Benefits of Renting a Car in Brisbane?

There are countless benefits to renting a car here!

Comfort is one of the best benefits. Whether it's rain, hail, or sunny skies, you can adapt the heating in your car to a comfortable temperature. You can also recline your comfy chair and lay back with enough space to move about, unlike most buses and planes.

The convenience of a car is arguably as important. On a unique adventure like this, the last thing you want is to have your plans dictated by public transport. There's no need to wake at the crack of dawn to catch a bus or arrive at the same time as the herds of tourists.

Can I Get Brisbane Airport Car Hire?

Yes, you can! You can rent cars at Brisbane International or Domestic terminal for your convenience.

You can drop off your car rental at the same spot or a different location, including the downtown area of Brisbane.

Where Can I Find Cheap Car Hire Brisbane?

Here at King Rentalcars, you can find your perfect cheap vehicle for as little as AU$ 13.47 per day!

Some car rental companies charge per day. Others charge for 24 hours, so you must be aware of this when booking a car. Especially if you're trying to find a cheap car hire in Brisbane.

What Do I Need for Car Hire Brisbane?

Every car hire company in Brisbane has different requirements. But for each one, you need a valid driver's license.

You might need an international license if you have a foreign driver's license. If it's not in English, make sure you have an official translation. It's also a requirement that you have your domestic license with you.

Some companies allow 18+ to drive, but most require you to be at least 21. If you're 18-20, don't be surprised if there are extra fees, especially with insurance.

Where to Find Eco-Friendly Car Rental Services in Brisbane

Brisbane was named Australia's most sustainable city twice. Once in 2014 and again in 2016. So it's no surprise you can find plenty of eco-friendly car rentals here.

We can provide you with a wide range of hybrid or electric cars. From 5-door saloons to large SUVs, you can choose an eco-friendly car that suits your travel plans.

You can find manual and automatic eco-friendly cars.
Book a Brisbane Car Rental
By now, we hope you have all the key information you need for booking a Brisbane car rental. And answered any questions you had before reading our article.
So, all that's left is the fun part. To plan your trip and rent a car in Brisbane!
We wish you a safe and unforgettable experience in The Land Down Under!
Hire a vehicle in Brisbane and enjoy
Getting to know Brisbane
Brisbane sited on the Meanjin land of the Turrbal Country, is the capital and most populous city of the Australian state of Queensland, and the third-most populous metropolitan area in Australia. Noted for its cultural heritage and history, the city is home to numerous museums and galleries, events and festivals, theatre and music, city art and public monuments, and historic landmarks. Brisbane is known for its Queenslander architecture, its spring Jacaranda blossoms, and its outdoor dining and cuisine culture.

Brisbane is a popular tourist destination. Major landmarks and attractions include South Bank Parklands, the Queensland Art Gallery and Gallery of Modern Art, the City Botanic Gardens, City Hall, the Story Bridge, the Mount Coot-tha Botanic Gardens and Lookout, Lone Pine Koala Sanctuary, Howard Smith Wharves, New Farm Park, D'Aguilar National Park, and Moreton Bay and its islands, including Moreton, North Stradbroke and St Helena.
Brisbane Weather today
21.3 — 30.4 ℃

70.34 — 86.72 ℉

Rain, Partially cloudy
Brisbane Climate
Brisbane has a humid subtropical climate (Köppen climate classification: Cwa/Cfa) with hot, wet summers and moderately dry, moderately warm winters. Brisbane experiences an annual mean minimum of 16.6 °C (62 °F) and mean maximum of 26.6 °C (80 °F), making it Australia's second-hottest capital city after Darwin. Due to its proximity to the Coral Sea and a warm ocean current, Brisbane's summers are long, hot, and wet, but temperatures only occasionally reach 35 °C (95 °F) or more. Eighty percent of summer days record a maximum temperature of 27 to 33 °C (81 to 91 °F). Winters are short and warm, with average maximums of about 22 °C (72 °F).
Here are some real comments we've collected that we hope will help you
Places to visit in Brisbane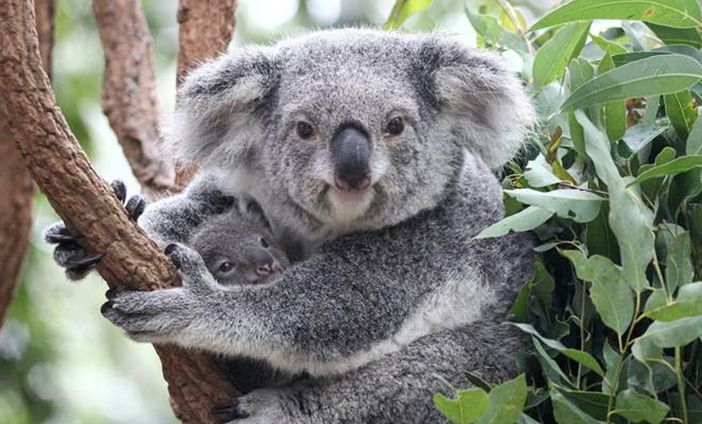 Lone Pine Koala Sanctuary
Lone Pine Koala Sanctuary is the world's first and largest koala sanctuary, home to over 100 koalas and 70 species of other Australian native animals. Established in 1927, the sanctuary offers guests the opportunity to get up close and personal with the wildlife in a natural, intimate setting. From koala holds to kangaroo feeding, free-flight raptor shows and sheepdog demonstrations, there is something for everyone.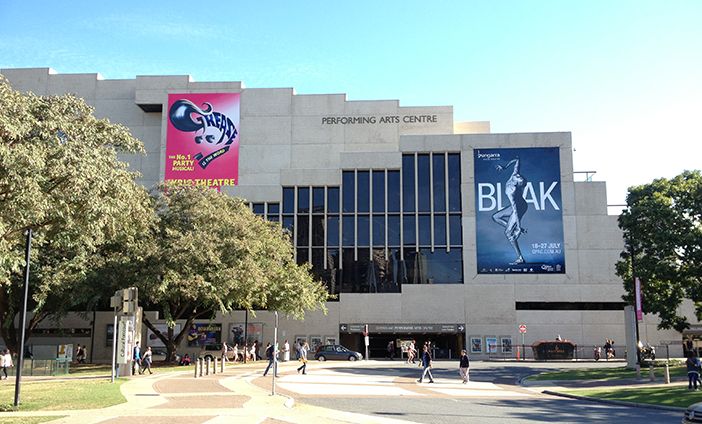 Cultural Centre on South Bank
Located just across the river from the Brisbane CBD, the Queensland Cultural Centre is the arts and cultural hub of Brisbane. It is home to the State's leading arts and cultural institutions such a as Queensland Art Gallery | Gallery of Modern Art, Queensland Museum and State Library of Queensland. Together with the South Bank Parklands, Brisbane Convention and Exhibition Centre and neighbouring institutions such as the Queensland Conservatorium, the Centre forms a concentration of cultural, educational, retail and recreational facilities.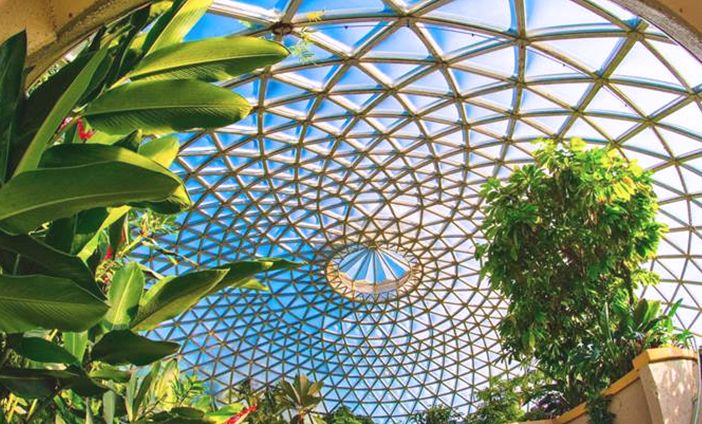 Brisbane Botanic Gardens
The Brisbane Botanic Gardens Mount Coot-tha are Queensland's premier subtropical botanic gardens. Founded in 1970 and officially opened in 1976, the 56-hectare gardens are open daily and entry is free. These 56-hectare gardens are situated seven kilometres from the city centre, and offer a variety of environments including the largest collection of Australian native rainforest trees in the world and natural wildlife. The Brisbane Botanic Gardens features a Japanese Garden, Tropical Dome, Children's Playground.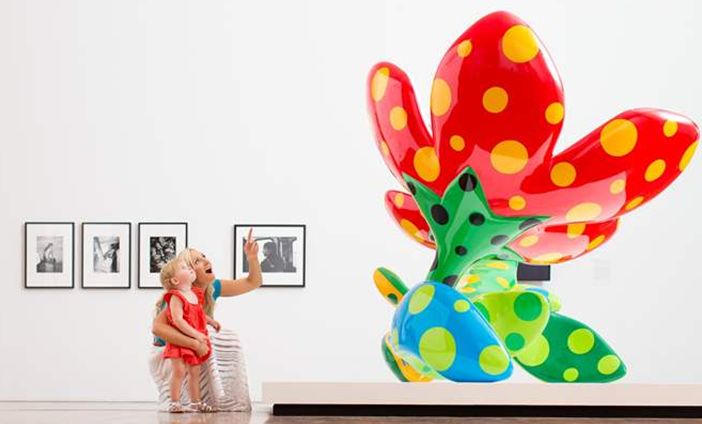 Queensland Art Gallery and Gallery of Modern Art
No visit to Brisbane would be complete without a visit to the famous Queensland Art Gallery and Gallery of Modern Art (QAGOMA). Located in the heart of Brisbane's arts and culture precinct of South Bank, the galleries hold more than 19,000 pieces of art from all over the world. In addition, the museum also offers a dedicated Children's Art Centre and an onsite cinema where you can watch rare and fascinating films and videos.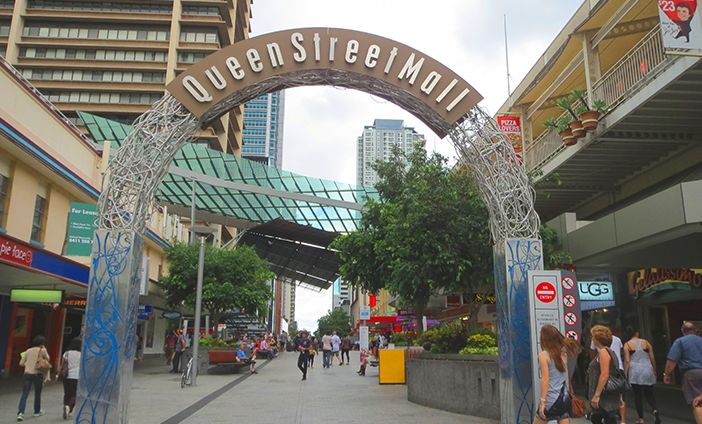 Queen Street Mall
Queen Street Mall is a shopping and lifestyle precinct located in the heart of Brisbane City. Home to Queensland's largest selection of fashion, along the open-air pedestrian mall you can shop an unrivalled mix of more than 700 stores. Queen Street Mall has long been considered Brisbane's city heart – a place to meet up with friends and family and to seek entertainment and fun. Big names and flagships take up street frontage, while smaller boutiques and stores are tucked inside world-class shopping centres and heritage-listed arcades on the mall.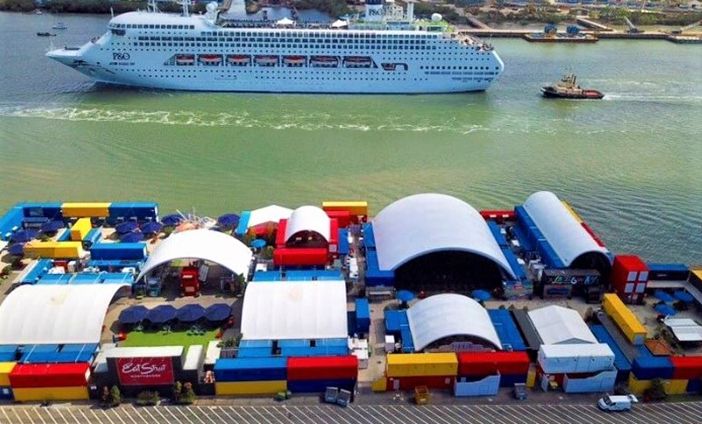 Eat Street Northshore
There is nothing like Eat Street anywhere in the world - a special one of a kind experience they created for you to enjoy. Priceless city and river views saturate and surround the 180 dining and entertainment shipping containers that add a blazing coloured landmark to the Brisbane and South East Queensland dining and entertainment scene. It's a special place that reflects everything about Queensland and Brisbane's sub-tropical way of life.
Australia monthly average rental price comparison
Car hire prices in Australia vary widely depending on the season, policies and activities. I hope our statistical table can help you.
Australia average rental days per month comparison
The number of rental days in Australia varies for various reasons. I hope our statistics will be helpful to your trip.
The most popular car rental spot in Brisbane
I
n
Brisbane International Airport
Other popular cities in Australia