How Can You Find the Best Canberra Car Rental? FAQs and More
Drop-off Date:
rental period: 7 days
I live in
and the main driver is aged
Canberra has all the leading brands of car rentals available and some fantastic vehicles to choose from
Car rentals recommended for you
Great Deals
5 Doors
5 Seats
1Suitcase
A/C
Automatic
Petrol
5 Doors
5 Seats
1Suitcase
A/C
Automatic
Petrol
5 Doors
5 Seats
2Suitcases
A/C
Automatic
Petrol
Popular Vehicles
5 Doors
5 Seats
1Suitcase
A/C
Automatic
Petrol
5 Doors
5 Seats
1Suitcase
A/C
Automatic
Petrol
5 Doors
5 Seats
2Suitcases
A/C
Automatic
Petrol
Hybrid / Electric cars
Toyota Camry Hybrid
Touring
5 Doors
5 Seats
3Suitcases
A/C
Automatic
Hybrid/Electric
5 Doors
5 Seats
2Suitcases
A/C
Automatic
Hybrid/Electric
5 Doors
5 Seats
2Suitcases
A/C
Automatic
Hybrid/Electric
How Can You Find the Best Canberra Car Rental? FAQs and More
Did you know that over 6.1 million people visit Canberra each year?
As the capital of Australia, Canberra homes the Australian war memorial, national portrait gallery, national archives, national museum, and other touristic sites.
You can hire a car to go around the city at affordable prices. To ensure you have a smooth ride, here are some of the frequently asked questions about Canberra car rental.

Age
Driving license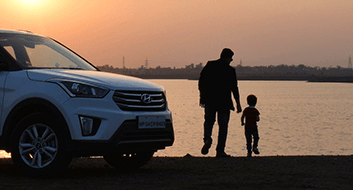 Models choose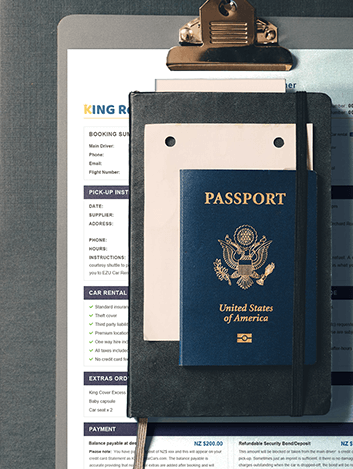 Pick up the file
What Age is Required to Operate a Canberra Rental Vehicle?

The minimum age to hire a car varies depending on the rental car company. Most companies need drivers to be at least 21 years old. But others accept 18-year-old drivers with certain terms.

If you are below 21 years, you may have to pay a rental fee. Ensure you review the conditions and policies of the rental car agency for clarification.

What Kind of License is Required to Hire a Vehicle?

To hire a car, you typically need to have a full, authorized driver's license. Some car rental companies will accept limited driving licenses that have been in possession for more than a year. But they always have restrictions on how you can drive.

If your license is from another nation, you may require a worldwide driver's license. You must have both domestic and international driving licenses with you. Your driver's license must also be in English.

In case it's not, you will require an official translated version of your foreign driver's license.

Does Car Size Matter When Hiring?

Size is a consideration when renting a car. The size of the vehicle you choose will depend on the number of passengers on the trip. Ensure the size of the car matches the number of passengers for more comfort.

For example, if you are traveling with a spouse and about 2 children, you may need a vehicle with four seats for added comfort. In case family or friends are tagging along, a bigger car should be a priority. Our car hire Canberra are classified by size, including:

Economy: Two adults and two children

Mid-Size: Four adults and one child

SUV: Five adults

Electric and Hybrid: Two adults and two children

What Do I Do If I Have a Car Crash?

Did you get into an accident in your car rental? Follow the steps below.

To avoid more collisions, move the car to a secure area

Help all harmed parties

Inform the police about the car crash

Obtain the other party's information

Get in touch with our customer care

Never agree to a private settlement right away because it may void the auto rental insurance

What Should I Bring With Me When Picking Up the Car?

When renting a car in Canberra, you must have a valid driver's license, a passport, and a form of payment. The preferred form of payment is a credit card.

When paying with cash, ensure you have another form of identification aside from the license and passport like your residency card, a health insurance card, a seal registration certificate, etc.
Can My Canberra Car Rental Reservation Be Extended?

Your car rental reservation can be extended easily. When requesting to prolong your car rental services, you must include your rental contract number. If you want to continue receiving the service, call the business directly.

What Should I Consider While Giving the Car Back?

Check the car to make sure you haven't left any personal belongings inside. Any misplaced property is not the company's responsibility. Ensure the car is tidy when bringing it back.

In most instances, you will have received a car filled with diesel or petrol. It is a requirement to return it with the same amount of fuel. Fill it with the required fuel to avoid damage to the engine and incurring expensive repair costs.

A fee will be imposed if you don't return the car with all the fuel in it. This may be a fixed price in addition to the cost of the gasoline required or it may be a fee per liter.

What are the Mileage Limits to How Far I Can Go?

The majority of rental agreements don't have any limitations on how far you may go or permit unlimited mileage. But it isn't always the case. There may be a kilometer cap on extremely brief rentals.

This means the distance traveled from the site of pickup, across states, or between islands may occasionally be limited. Check to see if there are any limitations in your rental agreement. In case you're unsure, check with your rental company before you hire.

Can You Bring the Car to the Airport?

Canberra airport car hire is set in that you can be picked up by our personnel at rental locations that are located a distance from airports.

Alternatively, the car can be brought for you at the airport. Communicate your needs when making a reservation for an easier transition when you land.

Are There Cancellation Charges?

Cancellation policy varies from one company to another. The amount of advance notice you give for the cancellation also matters. Up to a specific time frame stated in the contract by the company, you can get a full refund.

What If There is a Complaint About the Hire?

Speak to the car rental company first about your complaint since both of you are in a contract agreement together.

If your expectations are not reached, the perfect time to voice them is either when you are picking up the car or when returning it. You can also send an email with the complaint as this is considered to be taken more seriously.
Car Rental Near Me: Get the Best Canberra Car Rental for Unmatched Convenience
These queries can assist you in better comprehending the idea of car rentals and the considerations you should make as you prepare to hire a car. At King Rentalcars.com, we offer a wide range of rental vehicles to suit any transportation need.
Feel free to contact us for any further questions or book your Canberra car rental online from our site.
Hire a vehicle in Canberra and enjoy
Getting to know Canberra
Canberra is the capital city of Australia.  Founded following the federation of the colonies of Australia as the seat of government for the new nation, it is Australia's largest inland city and the eighth-largest city overall.  Canberra has been ranked among the world's best cities to live and visit.   Although the Commonwealth Government remains the largest single employer in Canberra, it is no longer the majority employer.
 
Canberra is home to many national monuments and institutions such as the Australian War Memorial, the Australian Institute of Aboriginal and Torres Strait Islander Studies, the National Gallery of Australia, the National Portrait Gallery, the National Library, the National Archives, the Australian Academy of Science,  the National Film and Sound Archive and the National Museum.  Many Commonwealth government buildings in Canberra are open to the public, including Parliament House, the High Court and the Royal Australian Mint.
Canberra Weather today
10.7 — 21 ℃

51.26 — 69.8 ℉

Overcast
Canberra Climate
Under the Köppen-Geiger classification, Canberra has an oceanic climate (Cfb). In January, the warmest month, the average high is approximately 29 °C (84 °F); in July, the coldest month, the average high drops to approximately 12 °C (54 °F). Frost is common in the winter months. Snow is rare in the CBD (central business district) due to being on the leeward (eastern) side of the range, but the surrounding areas get annual snowfall through winter. Canberra gets 100.4 clear days annually. Annual rainfall is the third lowest of the capital cities and is spread fairly evenly over the seasons, with late spring bringing the highest rainfall.
Here are some real comments we've collected that we hope will help you
Places to visit in Canberra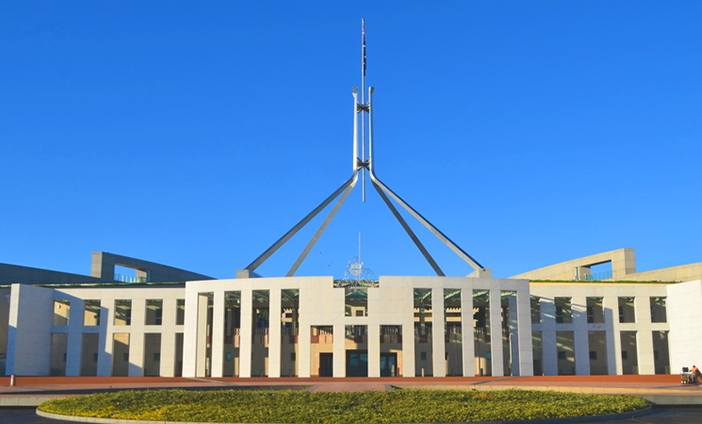 New Parliament House
Parliament House in Canberra is home to the Australian Parliament. Architects Mitchell/Giurgola & Thorp have created a building that is a meeting place for members of parliament and a symbol of Australia's democracy. It is a place where decisions that shape the nation are made, a site for celebration, memorial and sometimes protest, and above all, a building for the people. Parliament House is one of the largest buildings in the southern hemisphere and it cost $1.1 billion to build. Has a floor area of more than 250 000 square metres and has more than 4500 rooms, and many areas are open to the public.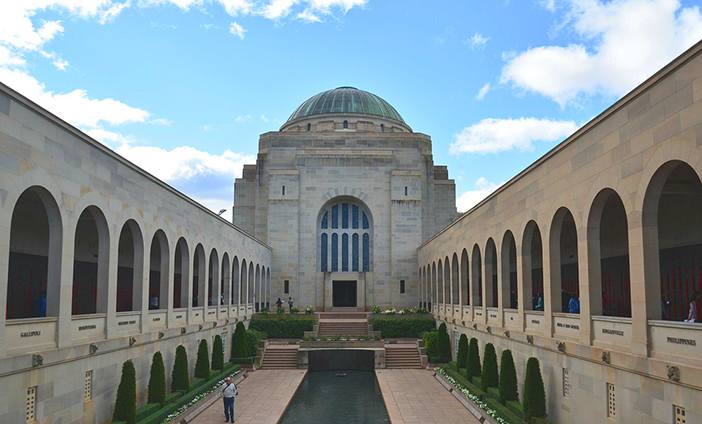 Australia War Memorial
The Australian War Memorial is one of Canberra's top attractions, commemorating the Australian men and women who have sacrificed their life serving the nation, as well as those who continue to serve today. Explore the Commemorative Courtyard where you'll find a peaceful setting featuring the Pool of Reflection, the Eternal Flame and 26 sandstone sculptures representing Australia's people and animals. Surrounding the courtyard you'll see the Roll of Honour inscribed with more than 102,000 names of those who have died serving since 1885 and decorated with bright red poppies from visitors paying their respects.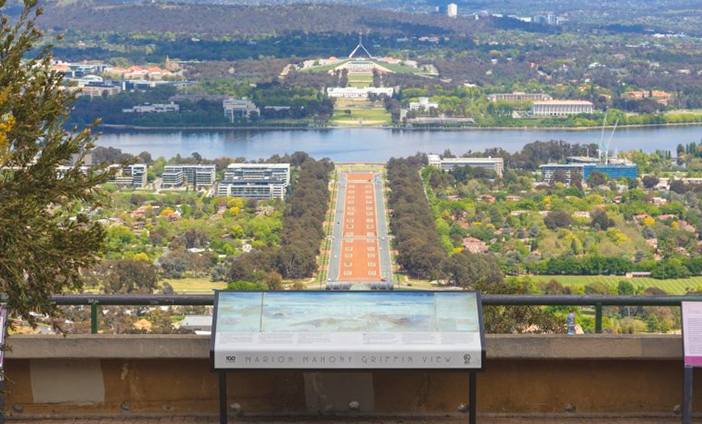 Mount Ainslie Lookout
For picture-perfect views of Canberra, you can't go past a visit to Mount Ainslie. Walk, cycle or drive to the lookout and enjoy the impressive scenery, lovely at all times but a particular treat at sunrise and sunset. Take in Lake Burley Griffin and many of Canberra's national attractions, framed by picturesque mountain ranges. See how Walter Burley Griffin's vision for the city has been brought to life. A hotspot for photographers, the vista is complemented by the abundance of native birds and wildlife.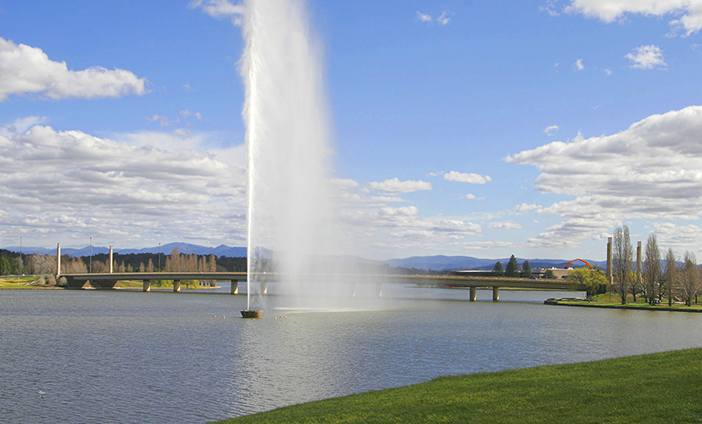 Lake Burley Griffin
The surrounds of Lake Burley Griffin are very popular recreational areas, and is known locally as LBG. Public parks exist along most of the shore line, with free electric barbecue facilities, fenced-in swimming areas, picnic tables and toilets. Owing to the proliferation of beaches, boat ramps and jetties, the West Lake is the area most used by swimmers and vessels. A bike path also surrounds the lake, and riding, walking or jogging around the lake are a popular activity on the weekends. Fireworks are often held over the lake on New Year's Eve, and a large show called Skyfire has been held at the lake since 1989.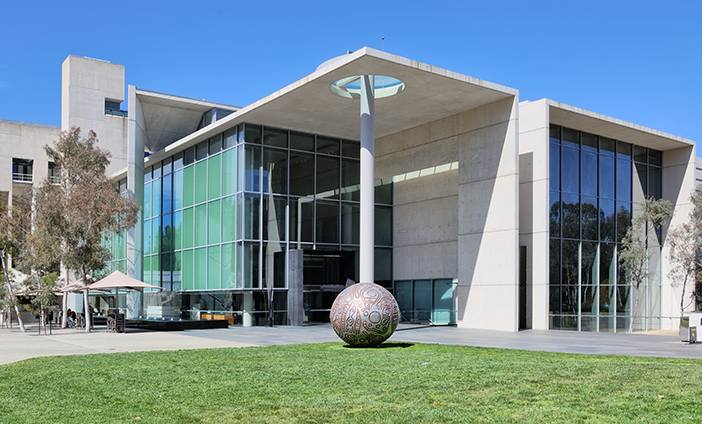 National Gallery of Australia
Found in Australia's capital city of Canberra, the National Gallery of Australia (NGA) hosts major exhibitions and is home to a permanent collection of approximately 160,000 works, including a remarkable array of modern and contemporary international art, from the surrealism of René Magritte to the pop art of Andy Warhol. You'll find works by Jackson Pollock (including his masterpiece Blue poles), Henri Matisse and James Turrell, whose Within Without is a walk-through "Skyspace" in the NGA gardens.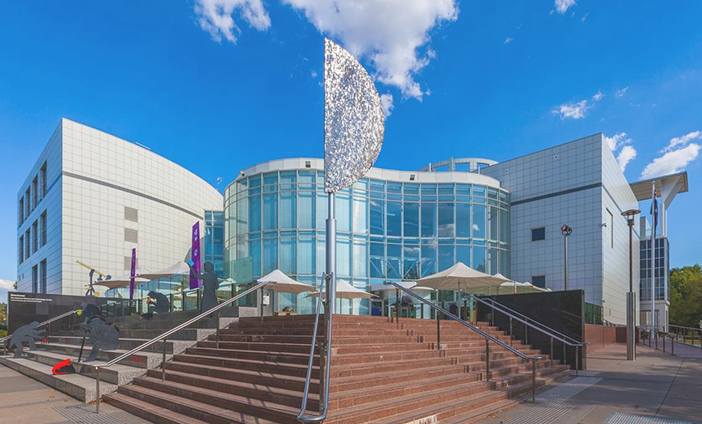 National Science and Technology Centre
Questacon The National Science and Technology Centre is Australias National Science Engagement organisation centrally located in the Parliamentary Triangle. We deliver inspirational learning experiences for children and adults alike. Uncover the mysteries of science in eight themed galleries free fall six metres down a vertical slide experience a simulated earthquake watch live science demonstrations or take time out to gaze at the 7m replica moon and be mesmerized by the detailed NASA imagery of the lunar surface.
Australia monthly average rental price comparison
Car hire prices in Australia vary widely depending on the season, policies and activities. I hope our statistical table can help you.
Australia average rental days per month comparison
The number of rental days in Australia varies for various reasons. I hope our statistics will be helpful to your trip.
The most popular car rental spot in Canberra
I
n
Canberra International Airport
Other popular cities in Australia