Melbourne Car Rental FAQs From a User's Perspective
Drop-off Date:
rental period: 7 days
I live in
and the main driver is aged
Melbourne has all the leading brands of car rentals available and some fantastic vehicles to choose from
Car rentals recommended for you
Great Deals
5 Doors
5 Seats
2Suitcases
A/C
Automatic
Petrol
Kia Carnival
People Mover
5 Doors
8 Seats
2Suitcases
A/C
Automatic
Petrol
Mitsubishi Outlander
SUVs
5 Doors
5 Seats
2Suitcases
A/C
Automatic
Petrol
Popular Vehicles
5 Doors
5 Seats
1Suitcase
A/C
Automatic
Petrol
5 Doors
5 Seats
1Suitcase
A/C
Automatic
Petrol
5 Doors
5 Seats
2Suitcases
A/C
Automatic
Petrol
Hybrid / Electric cars
Toyota Camry Hybrid
Touring
5 Doors
5 Seats
3Suitcases
A/C
Automatic
Hybrid/Electric
5 Doors
5 Seats
2Suitcases
A/C
Automatic
Hybrid/Electric
5 Doors
5 Seats
2Suitcases
A/C
Automatic
Hybrid/Electric
Melbourne Car Rental FAQs From a User's Perspective
Are you considering visiting Melbourne, the cultural capital of Australia? You are making a great choice, joining over 18.2 million visitors that visit the city yearly. But it is essential to plan your travels to get the most out of your trip, which should involve a Melbourne car rental.
Melbourne is an incredible city to visit, with so much to see and do. However, car hire in Melbourne is best if you want to reach different parts of the city. You can then explore the outskirts of Melbourne and visit spots such as Mornington Peninsula, Philip Island, Wilsons Promontory, and even drive the Great Ocean Road.
Keep reading this guide for the top factors you should consider when choosing from your car rental service options.

Vehicle Options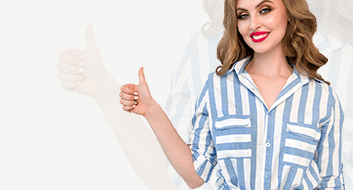 Reputation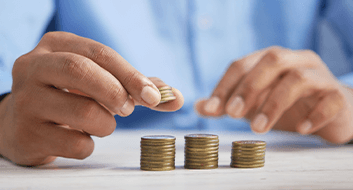 Budget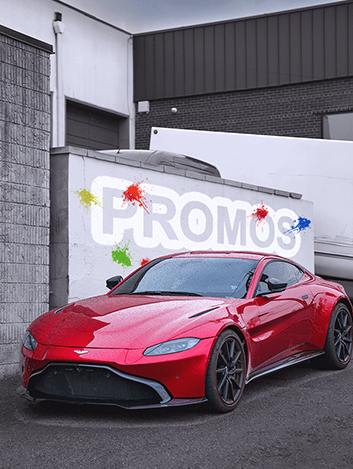 Promos
Vehicle Options

Before you can select a car rental service, it is important that you learn more about their vehicle options.

It is best to find a company that offers both small and large vehicles. This will make it much easier to find a vehicle that meets your size requirements, whether you are on a vacation with your family or are traveling on your own for business.

If you are renting a car for a vacation, you may also prefer to rent a more luxurious car rather than one of the more basic options. This way, you can travel more comfortably while enjoying your time in Australia!

You can learn more about the vehicle options by looking at the rental company's website to find one that meets your needs.

Reputation

Reputation is an essential factor to take into account when you are looking for a car rental company. This is because many unreliable car rental companies don't care about their customers and will do anything they can to make more money off of them.

Finding a company with a great local reputation will ensure that you get the highest quality services possible.

One way you can learn about a car rental service's reputation is by reading online customer reviews. This will allow you to learn more about what you can expect from your rental service. Plus, it will help you avoid working with a company that has treated customers poorly in the past.

Car Rental Budget

Something else you should consider when selecting a car rental service option is your car rental budget. Car rentals will vary in price depending on the make and model of the vehicle, the length of your rental, and more.

Still, some companies will have hidden fees added to your car rental which can make it even more expensive. For example, they will likely charge you a higher rate for a single-day car rental than they would charge for a weekly rental.

They can also charge you more for insurance coverage, returning the vehicle without filling up the fuel, and even for driving over a certain distance during your rental period.

To get the best deal on your car rental, it is important that you check your contract for hidden fees to make sure it fits your budget.

Promos and Deals

Because car rentals can be expensive, it may also be beneficial to find a car rental company that offers promos and other deals for their rental services. For example, you may be able to find a company that charges less for your vehicle rental if you book for a certain amount of time.

King Rentalcars gathers monthly specials from different car rental companies and can help you find the best vehicle for the best price when booking car rentals.
Ease of Booking

Traveling takes a lot of planning. Because of this, you should find a car rental company that makes it easy to book a vehicle for your trip!

Most often, it is easiest to book your vehicle from an online website. This way, you can take care of your rental in advance and not have to worry about certain vehicles being unavailable when you arrive.

Make sure the process to book your vehicle is simple and straightforward!

Pick-Up and Drop-Off Regulations

Something else you need to consider is the pick-up and drop-off regulations for your rental car. Typically, rental car services require you to drop off your vehicle at a specific time or will charge you a fee for a late return.

To avoid this, it is best to find a company that offers flexibility for picking up and dropping off a vehicle. This way, you will not have to rush to return your car when you are ready to return home.

You may also want to find a company that makes it easy to access your vehicle rental. For example, if you are looking for a car rental at the Melbourne airport, you may want to find a company that will bring the vehicle somewhere convenient for you to pick it up.

If you need a care hire at the Melbourne airport, King Rentalcars can help!

Other Add-Ons and Amenities

Finally, you need to consider what add-ons and other amenities your car rental service provides.

One of the most important add-ons you should consider is rental insurance. This is especially important when you are driving in an unfamiliar area, as you never know what to expect on the road.

Having this insurance will protect you and other drivers in the event of an accident.

You may also need to find a company that offers to drop off or pick up the vehicles. This way, you can have the vehicle ready whenever and wherever you need it!

Another amenity you may need to consider is whether or not pets are allowed in the vehicle. If you are traveling with your pet, finding a company that has a pet-friendly policy will make this a less stressful experience.
FAQs About Car Rentals Melbourne
Renting cars in Melbourne requires some research. These are five of the most commonly asked questions to get you started.
Where Can I Find Car Hire in Melbourne?

The good news is that there are different locations for car hire in Melbourne. If you use a company such as King Rental Cars, you will receive location pick-up and drop-off information. It depends on the car rental company, where they have their offices, or if they have flexible drop-off points.

For many people, it is convenient to pick up their car rental from Melbourne Airport. Car hire from Melbourne Airport allows you the convenience you want after a long flight, plus it is an opportunity to get to know the roads. You can then travel to your destination and focus on enjoying your trip.

Some rental companies allow you to collect the car after hours, whereas others do not. When you book your Melbourne car rental, you can check the supplier's preferences and contact the booking agent if you have any questions. It is best to use a company such as King Cars to have access to a variety of different car rental companies.

What Should My Car Rental Budget Be?

The average cost of a car rental from a city such as Melbourne is around $50 a day. However, your Melbourne car rental budget depends on several factors. These include:

The type of Melbourne car rental, Mileage limits, Length of hire, Insurance, Car rental promotions, Your age, Condition of the car when you return it, How many drivers

Usually, Melbourne rental cars come with standard insurance to cover damage to the vehicle, fire, theft, and third-party cover but check the excess. You can also purchase insurance through your booking provider. However, if you want extra insurance such as a Collision Damage Waiver (CDW), then factor this into your car rental budget.

You should always check car rental mileage limits, location restrictions, and gas rules before you hire the car. Otherwise, you may incur extra costs. Also, always document the vehicle's condition when you pick it up; otherwise, you may be liable for damages when you return it.

What Vehicles Are Available?

The car rental industry in Australia is expected to continue to grow over the next five years, with a variety of vehicles available. There are small and large vehicles to rent in Melbourne.

Book in advance to have a selection of cars available. You can also use a provider such as King Rental Cars, which has access to different Melbourne car rental companies, which can broaden your choice.

What car you pick depends on your travelling in Melbourne. Maybe you only need a small car if you plan to stay in the city. However, if you are travelling in a group, have lots of luggage, or prefer to visit different sites around Melbourne, a larger vehicle may be more suitable.

You should always check vehicle restrictions to check where you can take the car, such as if it is possible to drive on dirt roads. You may also want to consider some of the optional extras.

Optional extras include items such as car seats, GPS units, and snow chains. Some companies offer unique amenities for your Melbourne car rental, such as coolers and bike racks.

What Do I Need for a Melbourne Car Rental?

Booking car rentals in Melbourne comes with some requirements. The first requirement is age restrictions. Check the car rental company's policy, as some companies have a minimum age of 21 or 25, whereas others allow younger drivers such as from 18 years old.

Most companies require a full driving license for at least 12 months, so check that you are eligible when booking the car. Your license should be in English, or you can have a translation of your license. Alternatively, an international license is usually accepted.

Usually, you need a credit card to secure your Melbourne Car Rental. Certain car rental companies may accept debit cards and other forms of payment.

How Should I Book a Melbourne Car Rental?

There are different ways you can book a Melbourne car rental. The best way is to use a service such as King Rental Cars. We make your Melbourne car rental experience as easy as possible.

You can manage your booking online, so if you need to make amendments or contact customer service, you can easily make contact. We also have an App to make car rental even easier for you.

We also have contacts with the best Melbourne car rental suppliers. You have access to a variety of cars and the best deals, so you can find the perfect vehicle for your needs.

You do not have to worry about unreliable car rental in Melbourne, as we use reputable providers. You can also benefit from our services, such as our insurance policy, to help you have peace of mind during your trip.

Book Your Melbourne Car Rental

There are many reasons why you should consider a Melbourne car rental. You can have the freedom and security to travel as you wish, exploring areas of Melbourne you wouldn't otherwise get to experience.

However, not all car hire in Melbourne is the same. It is essential to pick a reputable provider to have a positive experience.

Are you ready to rent a car? King Rental Cars are here to help you find the perfect Melbourne car rental for your needs. Browse our car rental selection to get started.
Looking for a Car Rental Service in Melbourne?
When you are looking for car rentals for your international travel, it is essential that you find a reliable company to work with. Considering each of these factors will make it easy to find a Melbourne car rental service that fits each of your needs.
If you are looking for car hire in Melbourne, King Rentalcars can help! We match all the rental brands available and help you find the best option for your travels.
Contact us today to learn more about our car rental services or to book a vehicle.
Hire a vehicle in Melbourne and enjoy
Getting to know Melbourne
Melbourne is the capital city of Victoria, and Australia's second-largest city. Focused around a central city, Greater Melbourne's area of approximately 9900 km² of suburbs spread more than 40 km to the south, 30 km to the east, 20 km to the north and sprawl across vast, flat basalt plains to the west. 
 
The municipality of Melbourne includes metropolitan Melbourne's innermost suburbs, including the central city. Municipality is around 37 km² and shares its borders with seven other councils. The municipality of Melbourne is the gateway to Victoria, the seat of the Victorian Government and the headquarters of many local, national and international companies, peak bodies, and government and non-government agencies. 

Often referred to as Australia's cultural capital, Melbourne is recognised globally as a centre of sport, music, theatre, comedy, art, literature, film and television.
Melbourne Weather today
15.2 — 27.9 ℃

59.36 — 82.22 ℉

Partially cloudy
Melbourne Climate
Melbourne has a temperate oceanic climate (Köppen climate classification Cfb), bordering on a humid subtropical climate (Köppen climate classification Cfa), with warm summers and mild winters. Melbourne is well known for its changeable weather conditions, mainly due to it being located on the boundary of hot inland areas and the cool southern ocean. This temperature differential is most pronounced in the spring and summer months and can cause strong cold fronts to form. These cold fronts can be responsible for varied forms of severe weather from gales to thunderstorms and hail, large temperature drops and heavy rain.
Here are some real comments we've collected that we hope will help you
Places to visit in Melbourne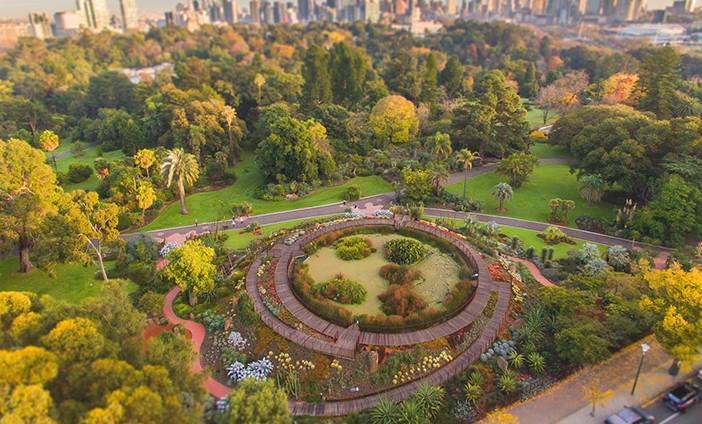 Melbourne Royal Botanic Gardens
Take a deep breath and relax in the beating green heart of Melbourne. The gardens are a treasured part of Melbourne life with 38 hectares of landscaped gardens blooming and abundant with native and exotic vegetation. There's a place in these gardens for everybody, with space for children to explore, families to picnic, couples to canoodle, or individuals to relax and recharge in a tranquil setting. The popular Aboriginal Heritage Walk shows the land through the eyes of traditional owners. Spot bellbirds, black swans, eels, cockatoos, kookaburras and other wildlife.
National Gallery of Victoria
Discover art, classic and contemporary, local and international at the National Gallery of Victoria (NGV). Visit major international touring exhibitions and wander collections of European, Asian, Oceanic and American art at NGV International, the iconic St Kilda Road gallery with its famous waterall and Great Hall. Cross the river to discover the Ian Potter Centre: NGV Australia at the heart of Federation Square. With more Australian art on permanent display than any other in the world, the Ian Potter Centre is a must-visit for its collections of Australian Indigenous and non-Indigenous art as well as touring exhibitions.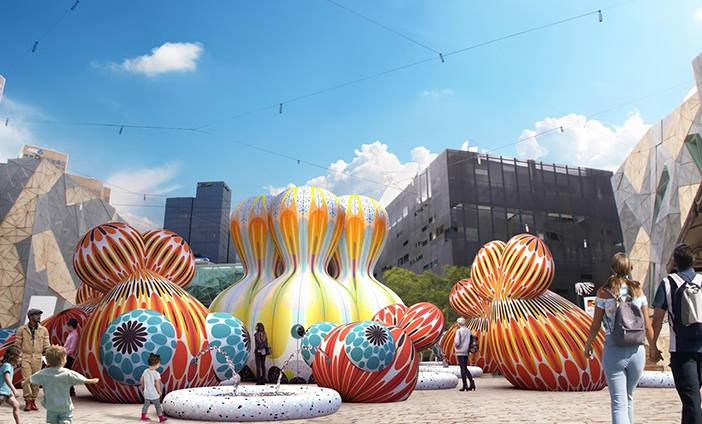 Federation Square
Federation Square (colloquially Fed Square) is a venue for arts, culture and public events on the edge of the Melbourne central business district. It covers an area of 3.2 ha (7.9 acres) at the intersection of Flinders and Swanston Streets built above busy railway lines and across the road from Flinders Street station. It incorporates major cultural institutions such as the Ian Potter Centre, Australian Centre for the Moving Image (ACMI) and the Koorie Heritage Trust as well as cafes and bars in a series of buildings centred around a large paved square, and a glass walled atrium.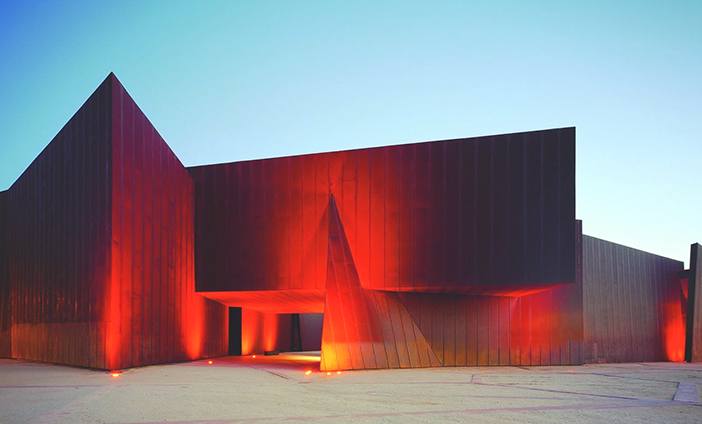 Arts Centre Melbourne
Arts Centre Melbourne is a complex of distinct venues. Hamer Hall is a separate building and the largest of the venues. The other venues (the State Theatre, Playhouse and Fairfax Studio) are housed in the Theatres Building. The Performing Arts Collection at Arts Centre Melbourne is the foremost and largest specialist performing arts collection in Australia, with over 510,000 items relating to the history of circus, dance, music, opera and theatre in Australia and of Australian performers overseas. Many of Australia's national performing arts companies are represented in the archives.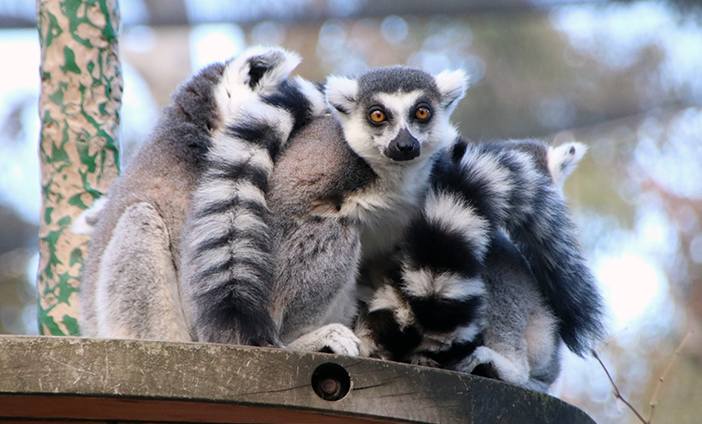 Melbourne Zoo
Journey through a world of wildlife in the heart of Melbourne. Over 320 species from around the world call Melbourne Zoo home. Stroll through the lush rainforests, where tigers roam and monkeys swing from tree to tree. Come eye-to-eye with orang-utans in their special elevated home and walk the Trail of Elephants. Spot unique Australian wildlife including koalas and kangaroos set against stunning native flora, and head into an underwater world showcasing playful Victorian little penguins and fur seals.
Eureka Tower
Eureka Tower is a 297.3 m (975 ft) skyscraper located in the Southbank precinct of Melbourne, Victoria, Australia. It is currently the third tallest building in Australia, behind the Q1 in Queensland and Australia 108, as well as the second tallest to roof (excluding spire) behind the latter skyscraper. The highest floors of the tower house an observation deck (level 88), restaurant (level 89), communication rooms and balcony (90) and water tanks (90 and 91). A system of pumps constantly moves water between the two 300,000-litre tanks to counteract wind-induced oscillations.
Australia monthly average rental price comparison
Car hire prices in Australia vary widely depending on the season, policies and activities. I hope our statistical table can help you.
Australia average rental days per month comparison
The number of rental days in Australia varies for various reasons. I hope our statistics will be helpful to your trip.
The most popular car rental spot in Melbourne
I
n
Melbourne International Airport