A Complete Guide to Adelaide Car Rental
Drop-off Date:
rental period: 7 days
I live in
and the main driver is aged
Adelaide has all the leading brands of car rentals available and some fantastic vehicles to choose from
Car rentals recommended for you
Great Deals
5 Doors
5 Seats
2Suitcases
A/C
Automatic
Petrol
5 Doors
5 Seats
2Suitcases
A/C
Automatic
Petrol
5 Doors
5 Seats
1Suitcase
A/C
Automatic
Petrol
Popular Vehicles
5 Doors
5 Seats
1Suitcase
A/C
Automatic
Petrol
5 Doors
5 Seats
1Suitcase
A/C
Automatic
Petrol
Kia Carnival
People Mover
5 Doors
8 Seats
2Suitcases
A/C
Automatic
Petrol
Hybrid / Electric cars
Toyota Camry Hybrid
Touring
5 Doors
5 Seats
3Suitcases
A/C
Automatic
Hybrid/Electric
5 Doors
5 Seats
2Suitcases
A/C
Automatic
Hybrid/Electric
5 Doors
5 Seats
2Suitcases
A/C
Automatic
Hybrid/Electric
A Complete Guide to Adelaide Car Rental
In 2020 alone, Adelaide Australia welcomed over 2.9 million tourists. If you're among the many new or returning guests to Adelaide, you need a way to get around. While public transport and walking are fine options, car hires in Adelaide are among the most convenient ways to explore the city.
Though it seems intimidating at first, Adelaide care rental is simple to acquire and use. In this guide, we walk you through car hie Adelaide and some frequently asked questions regarding the experience.
Renting a Car in Adelaide

There are a few things to have prepared if you want to be eligible for a car rental in Adelaide. First, you'll need a valid driver's license from your home country. If your license is not in English, you may also need an international driving permit.

Moreover, you'll need to be at least 21 years old and have a credit card in your name. Even renters under 25 may have to pay an extra charge for being a young driver.

Finally, most car rental companies require drivers to return the car with the same fuel levels as when they picked it up. Otherwise, you may experience even more fe

Car Hire Adelaide Airport: What are My Options?

You have plentiful options for choosing a car rental at Adelaide airport. You'll find many international rental companies even have offices at the airport. Some international options are:

Hertz Car Rental Adelaide Airport

Thrifty Car Rental Adelaide Airport

Sixt Car Rental Adelaide Airport

The second option is to use a local car rental company. These companies usually have a smaller selection of vehicles, but they can be cheaper than international companies. However, there are fewer local companies with convenient airport locations.

Budget Adelaide Car Rental: How to Score the Best Deals

International travel is expensive. Often, we wonder if renting a car is even in our budget. If you want a cheap Adelaide car hire, follow some of these insider tips.

Book rentals in advance. Booking up to a month early gets you better deals on your rental.

Compare rates before booking. Shop around to get the best deal or use a car rental booking website like King Rental Cars to compare and save.

Look for discounts. From limited-time promotions to online coupon codes, there are many ways to save if you take the time to scout them out.

Become a member. You may also be able to find discounts by joining a loyalty program or renting from a company where you can earn and redeem rewards.

Renting a car doesn't have to be a financial burden. Try checking out King Rental Cars' monthly promotions to save more on your trip today.
Adelaide Car Rental FAQs
Renting a car in a new country is intimidating and it's okay to have questions. So, we compiled and answered the seven most common questions we get about Adelaide car rental in the following section.
Do I Need Insurance to Rent a Car in Adelaide?

To rent a car in Adelaide, you don't have the option of refusing rental insurance. The rental company must include third-party insurance in addition to a loss damage waiver in the rental agreement. This insurance will cover you for any damage that may occur to the car while it's in your care.

Your rental agreement may also include a deposit. This is a refundable fee that you get back after returning the vehicle with proper fuel levels and no damage. Otherwise, the company will use your deposit money for damages and refuelling then, if any is left, give you back the deposit.

How Much Does It Cost to Rent a Car in Adelaide?

The cost of renting a car in Adelaide varies depending on the type of car you want to rent, how long you need it for, and what company you choose. With so many Adelaide car rental options, it's difficult to pin an exact price. However, you can expect to pay around $30-40 per day for a basic economy car.

If you need a larger vehicle or something more luxurious, the price will go up accordingly. Keep in mind that these costs are in addition to potential deposits.

Are There Restrictions on Where I can Drive My Car Hire in Adelaide?

Adelaide is a bustling city with plenty to see and do, and having a rental car is the best way to get around. However, there are a few things to keep in mind when it comes to driving in Adelaide.

Most car rental companies will not allow you to take their vehicles off-road. You can't go on dirt roads or drive through rivers or creeks. Some rental agencies even request that you avoid steep inclines and tight turns while driving your car hire.

Where Do I Pick up an Adelaide Car Hire?

The most popular pick-up locations are at the airport or in the city centre. If your rental agency has a location at the airport, they will provide you with specific pick-up instructions.

Some rental agencies that do not have airport locations will pick you up or drop the vehicle off to you at the airport. You'll arrange the time and place of pick-up prior to your trip with the agency.

Where Do I Drop off an Adelaide Car Hire?

Depending on your rental agreement, you may be able to drop off your car at a different location than where you picked it up. For example, many companies allow one-way rentals, so you could pick up your car in the city and drop it off at the airport. However, there may be an additional fee for this service, so be sure to check your rental agreement before making any changes.

What Happens if I Get a Ticket Using My Car Rental?

Depending on the severity of the offence and location, you may be able to pay the fine and move on. In any case, it's important to be aware of the local laws before you get behind the wheel.

For example, speeding may incur a hefty fine but no serious trouble. However, if you're caught driving under the influence of alcohol or drugs, you could face jail time.

How Are Adelaide Traffic Laws Different From Other Countries?

If you're renting a car in Adelaide, it's important to be aware of the city's unique traffic laws. The first and most obvious is that Australians drive on the left side of the road.

But, did you know that you also must yield to trams at all times? Or that there is a strict 30km/h speed limit in all residential areas?

Familiarizing yourself with these laws will help you avoid any costly fines or accidents. If you still have questions about car rentals in Adelaide, check out the King Rental Cars extensive FAQ page!
Car Hire Adelaide: Book Your Ride with King Rental Cars
Car hire Adelaide is a beautiful city in Australia and the perfect place to explore by car. There are many car rental companies in Adelaide, and King Rental Cars has access to the best deals from all of them.
To get started with your Adelaide car rental, all you need is a valid driver's license, a credit card, and proof of insurance. Then, search our extensive database of potential rentals to find the perfect vehicle for your trip. Visit our website to start booking today!
Hire a vehicle in Adelaide and enjoy
Getting to know Adelaide
Adelaide is the capital city of South Australia, the state's largest city and the fifth-most populous city of Australia. Adelaide was consistently ranked in the world's 10 most liveable cities through the 2010s by The Economist Intelligence Unit. In June 2021, The Economist ranked Adelaide the third most liveable city in the world, behind Auckland and Osaka. In December 2021, Adelaide was named the world's second National Park City, after the state government had lobbied for this title.

Adelaide is bursting with culture, flavours, events and entertainment. Taste the world-famous wine regions only minutes from the city or indulge in award-winning restaurants in the heart of Adelaide. Join the party at our immersive festivals and events or spend the night exploring Adelaide attractions and a thriving restaurant and bar scene. Adelaide is a gateway to some of Australia's best wine country and is home to Australia's official best restaurant, hotel, wine, gin and beach.
Adelaide Weather today
11.6 — 17.3 ℃

52.88 — 63.14 ℉

Rain, Partially cloudy
Adelaide Climate
Adelaide has a Mediterranean climate (Köppen climate classification: Csa). The city has hot, dry summers and cool winters with moderate rainfall. Most precipitation falls in the winter months, leading to the suggestion that the climate be classified as a "cold monsoon". Frosts are occasional, with the most notable occurrences in 1908 and 1982. Adelaide is a windy city with significant wind chill in winter, which makes the temperature seem colder than it actually is. Dewpoints in the summer typically range from 8 to 10 °C (46 to 50 °F). There are usually several days in summer where the temperature reaches 40.0 °C (104.0 °F) or above; the frequency of these temperatures has been increasing in recent years.
Here are some real comments we've collected that we hope will help you
Places to visit in Adelaide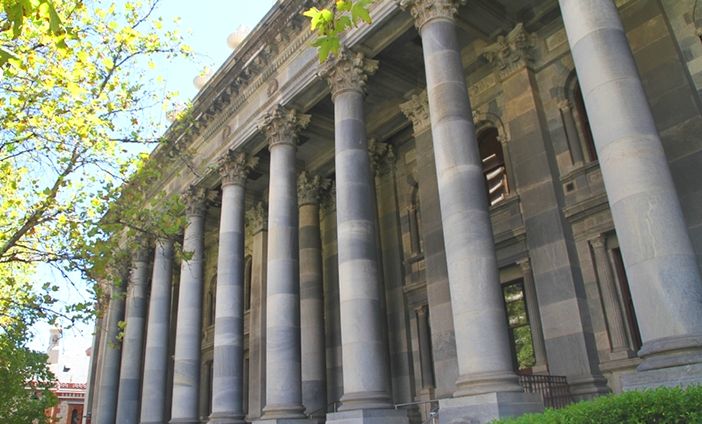 Parliament House
Parliament House, on the corner of North Terrace and King William Road in the Adelaide city centre. Parliament House is open to the public and gives visitors the chance to explore one of the city's most impressive buildings. You can enter the building whenever parliament is sitting to watch the action unfold, or you can take one of the free tours that are available on non-sitting weekdays at 10 am and 2 pm. When parliament is sitting, you can also sit in at Question Time, which takes place at 2 pm and sees some members of the government and staff answering questions about the city and beyond.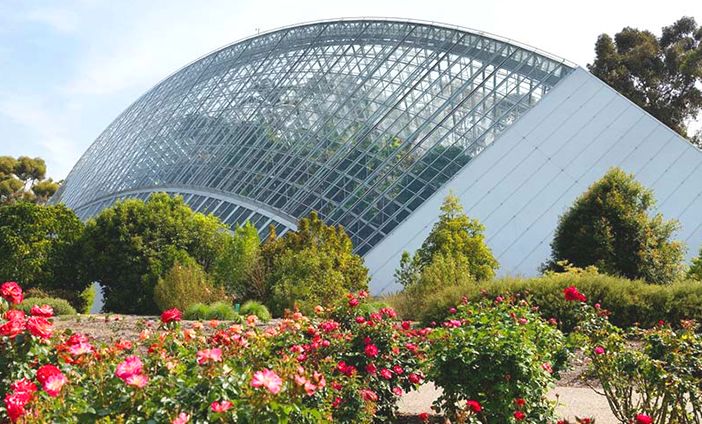 Adelaide Botanic Garden
Adelaide Botanic Garden is an oasis in the cosmopolitan heart of the city, featuring beautifully-landscaped gardens, majestic avenues and stunning architecture. Spanning 50 hectares, the historic garden features some of Australia's finest plant collections. Things to see include the magnificently-restored 1877-built Palm House, First Creek Wetland, the Amazon Waterlily Pavilion, the Santos Museum of Economic Botany and the Bicentennial Conservatory.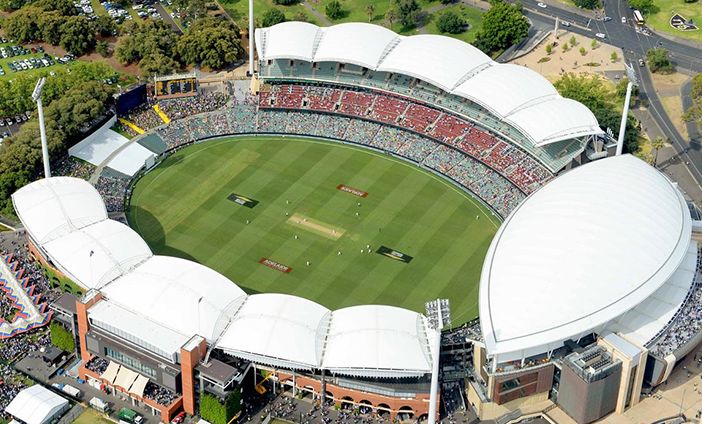 Adelaide Oval
Arguably the best sports stadium in Australia, nothing compares to the thrill of watching a game at Adelaide Oval. And the excitement doesn't end when the siren sounds. After the game, reach new heights on the Roof Climb Adelaide Oval at night. One of Australia's most iconic stadiums, clamber over billowing rooftops and historic grandstands by sunset on a spectacular twilight tour. Stand inside the historic century-old scoreboard, explore the museum and enjoy a birds-eye view of the impressive Adelaide city landscape.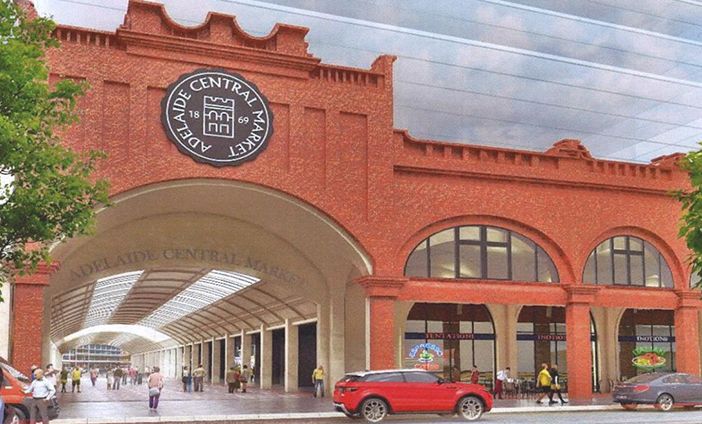 Adelaide Central Market
Enjoy our 45 minute gastronomic guide to healthy seasonal shopping while exploring the culinary capital of South Australia with over 80-artisan food stalls, cafes and wine stores. This Adelaide Central Market tour is to the point, no fuss and may visit the hit stores including the famous Italian Lucia's Fine Foods, the wickedly delicious Providore cake stall and Something Wild for exotic Australian fare. Enjoy some delicious tastings, take some photos and do your shopping all at once!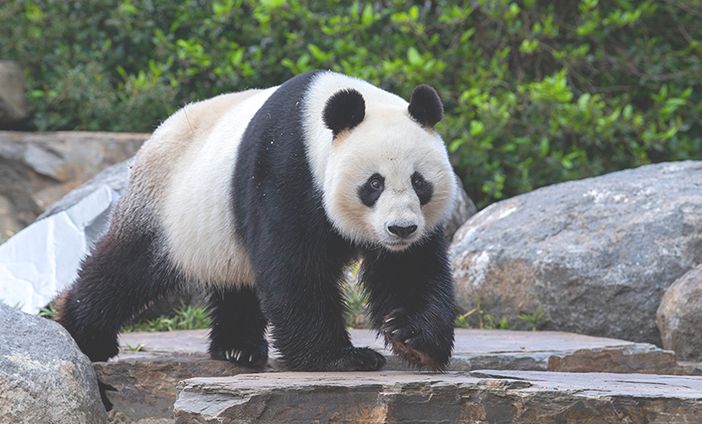 Adelaide Zoo
Adelaide Zoo, one of Adelaide's most iconic attractions, is home to more than 2,500 animals and 250 species of exotic and native mammals, birds, reptiles and fish exhibited over eight hectares of magnificent botanic surroundings. It is the second oldest zoo in the nation and represents a significant part of South Australia's heritage and social history. Since Adelaide Zoo first opened to the public in 1883, generations of South Australians have shared in the wonder of a visit to the zoo.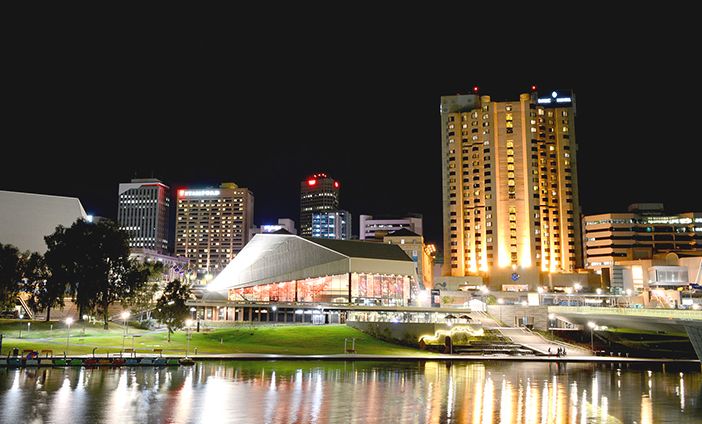 Adelaide Festival Centre
Established in 1973, Adelaide Festival Centre is Australia's first capital city arts venue. The splendid riverbank venue hosts more than one million people annually within its theatres (Festival Theatre, Dunstan Playhouse and Space Theatre), restaurants, galleries and function spaces. As well as presenting theatre, dance, music, and exhibitions, Adelaide Festival Centre creates diverse festivals to inspire, challenge, educate, and entertain. Adelaide Festival Centre welcomes audiences of all ages, experience, and cultures.
Australia monthly average rental price comparison
Car hire prices in Australia vary widely depending on the season, policies and activities. I hope our statistical table can help you.
Australia average rental days per month comparison
The number of rental days in Australia varies for various reasons. I hope our statistics will be helpful to your trip.
The most popular car rental spot in Adelaide
I
n
Adelaide International Airport
Other popular cities in Australia