Perth RENTAL CARS
Drop-off Date:
rental period: 7 days
I live in
and the main driver is aged
Perth has all the leading brands of car rentals available and some fantastic vehicles to choose from
Car rentals recommended for you
Great Deals
Toyota Corolla
Intermediate
5 Doors
5 Seats
2Suitcases
A/C
Manual
Petrol
5 Doors
5 Seats
2Suitcases
A/C
Automatic
Petrol
5 Doors
5 Seats
1Suitcase
A/C
Automatic
Petrol
Popular Vehicles
5 Doors
5 Seats
1Suitcase
A/C
Automatic
Petrol
Toyota Corolla
Intermediate
5 Doors
5 Seats
2Suitcases
A/C
Manual
Petrol
5 Doors
5 Seats
2Suitcases
A/C
Automatic
Petrol
Hybrid / Electric cars
Toyota Camry Hybrid
Touring
5 Doors
5 Seats
3Suitcases
A/C
Automatic
Hybrid/Electric
5 Doors
5 Seats
2Suitcases
A/C
Automatic
Hybrid/Electric
5 Doors
5 Seats
2Suitcases
A/C
Automatic
Hybrid/Electric
Hire a vehicle in Perth and enjoy
Getting to know Perth
Perth is the capital and largest city of the Australian state of Western Australia (WA).  It is the fourth most populous city in Australia and Oceania, with a population of 2.1 million living in Greater Perth in 2020. Perth contains a number of important public buildings as well as various historic sites.  The city has been ranked as one of the world's most liveable cities, and was classified by the Globalization and World Cities Research Network in 2020 as a Beta global city. 

The Perth Cultural Centre is home to many of the city's major arts, cultural and educational institutions, including the Art Gallery of Western Australia, Western Australian Museum, State Library of Western Australia, State Records Office, and Perth Institute of Contemporary Arts (PICA).  The State Theatre Centre of Western Australia is also located there.  Other performing arts companies based in Perth include the West Australian Ballet, the West Australian Opera and the West Australian Symphony Orchestra.
Perth Weather today
16.9 — 22.4 ℃

62.42 — 72.32 ℉

Overcast
Perth Climate
Perth receives moderate, though highly seasonal, winter-based rainfall. Summers are generally hot, sunny and dry. Winters are relatively cool and wet, giving Perth a hot-summer Mediterranean climate (Köppen climate classification Csa). Summers are dry but not completely devoid of rain, with sporadic rainfall in the form of short-lived thunderstorms, weak cold fronts and on occasions decaying tropical cyclones from Western Australia's northwest, which can bring heavy rain. Temperatures above 40 °C (104 °F) are fairly common in the summer months. Winters are cool and wet, with most of Perth's annual rainfall between May and September.
Here are some real comments we've collected that we hope will help you
Places to visit in Perth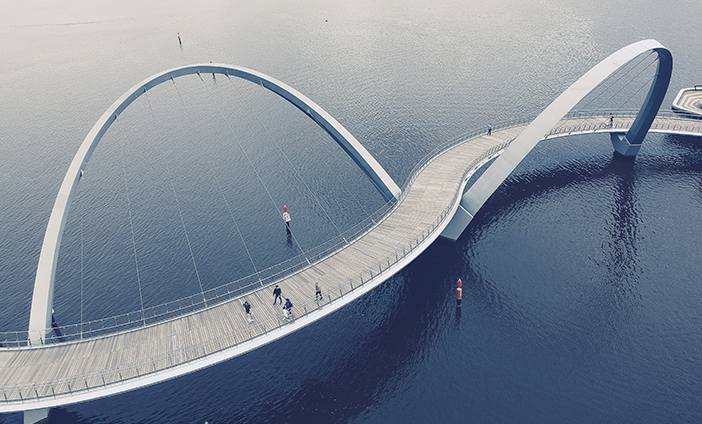 Elizabeth Quay
Elizabeth Quay is an exciting new waterfront precinct on the banks of the Swan River. The place to see and be seen in Perth. Here you'll find the island playground, the BHP Billiton Water Park, public artwork, promenades, open spaces and a range of bars and restaurants. Easily accessible by public transport, a short walk from the Elizabeth Quay Train and Bus Port, the Transperth Ferry terminal is located in the inlet and the free blue CAT bus stops near the Bell Tower.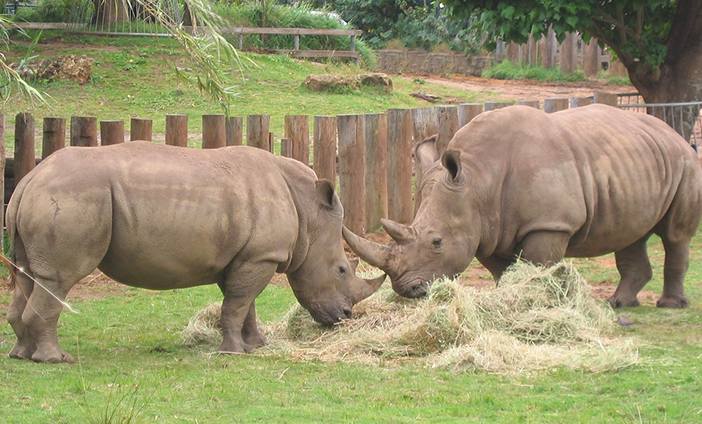 Perth Zoo
Perth Zoo is a WA icon filled with lush gardens and naturalistic exhibits that are home to 1,300 animals from around the world. Perth Zoo offers you the chance to see quirky creatures such as the numbat – our insect-eating marsupial – along with many other animals. In nearby Swan Valley, at Caversham Wildlife Park, visitors get close to Australian wildlife and farm animals. Take a dive under the Indian Ocean waves, visiting the Aquarium of Western Australia, where kids will love the sharks and rays, and the chance to touch a starfish.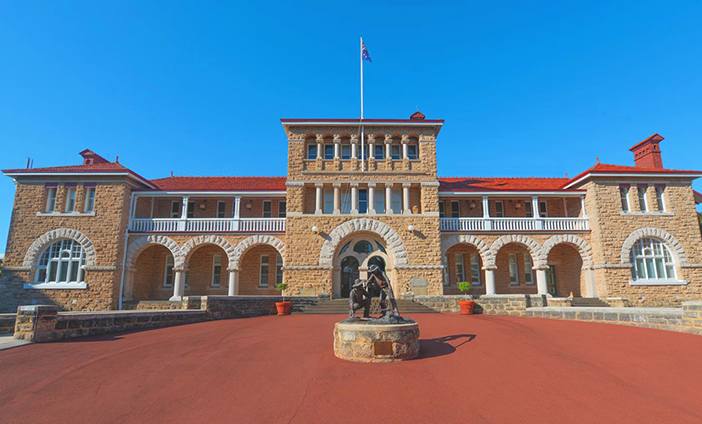 Perth Mint
The Perth Mint is Australia's oldest operating mint and one of Perth's premier tourist destinations. Within its world-class exhibition halls, the history of Western Australian gold, and The Perth Mint, come to life - giving visitors the opportunity to experience the magic of gold. Be captivated by a traditional gold pour in the Mint's original 1899 melting house, and marvel at the Guinness World Record holding largest coin weighing one tonne of pure gold - valued at more than $70 million. Handle more than $700,000 worth of gold bullion and marvel at precious metal coins being minted before your eyes.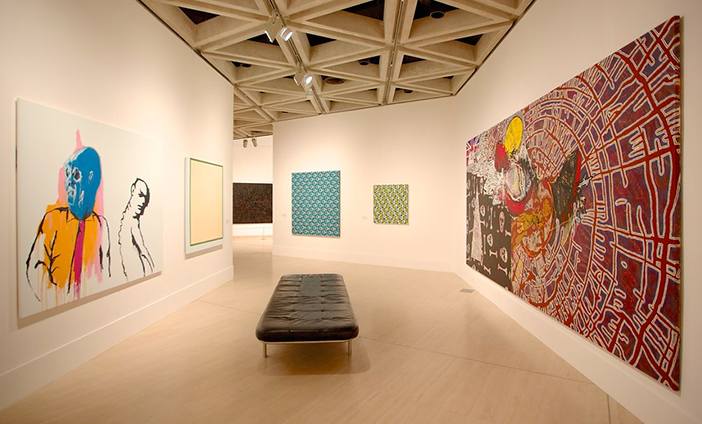 Art Gallery of Western Australia
Situated in the heart of the Perth Cultural Centre, the Art Gallery of Western Australia (AGWA) is the home of visual arts in WA. Housed in an internationally renowned Brutalist building, AGWA has an impressive collection of artworks by Indigenous and Western Australian artists, alongside works from around the world. The View From Here captures the perspectives of a diverse group of artists, from the state's renowned and iconic western desert and Kimberley artists, to emerging artists—many from non-traditional arts backgrounds—to established Western Australian artists working here and elsewhere.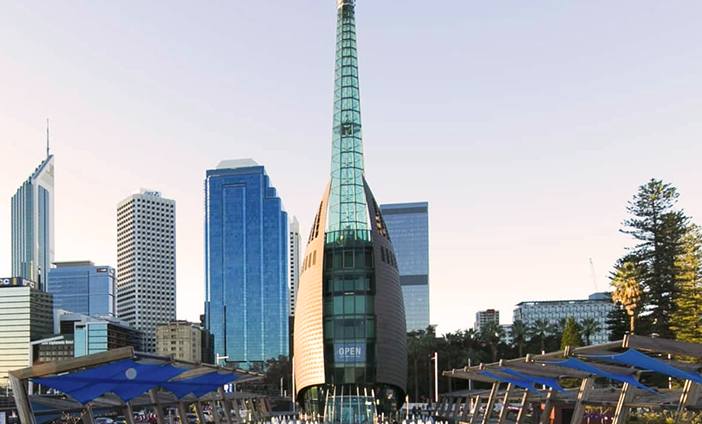 The Bell Tower
One of the world's largest musical instruments, The Bell Tower houses the Swan Bells in a distinctive 82.5 metre-high tower located in Barrack Square. Come and hear the the bells and see the ringers in action - performing their ancient craft. Then head up to the observation deck at the top of the Tower to see 360 degree views of the Swan River and the CBD. Visitors can also enjoy state-of-the-art audio visual screens through-out the Tower which project images from 16 cameras focused on the bell room and bells.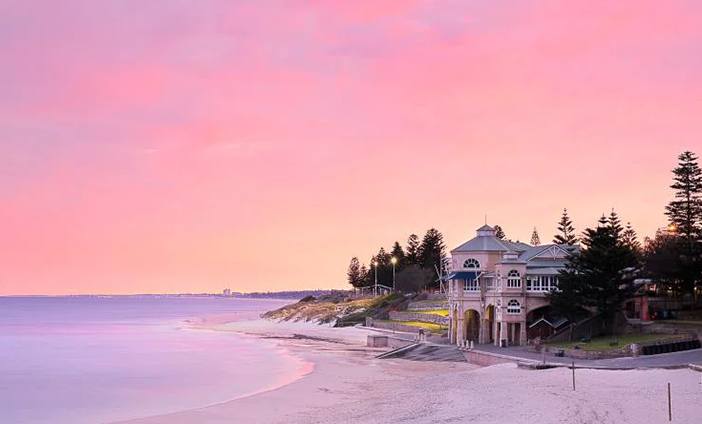 Perth's Beaches
Play all day on Perth beaches, from a morning swim to a sizzling Indian Ocean sunset! There's 80 kilometres of sun, sea and sand to be enjoyed on Perth's coastline. Here are four of its finest beaches you can easily visit inside a day. But, of course, you may just decide to spend the entire day relaxing, playing and soaking up the vibes at one coastal spot. It's your day to do as you please.
Australia monthly average rental price comparison
Car hire prices in Australia vary widely depending on the season, policies and activities. I hope our statistical table can help you.
Australia average rental days per month comparison
The number of rental days in Australia varies for various reasons. I hope our statistics will be helpful to your trip.
The most popular car rental spot in Perth
I
n
Perth International Airport
Other popular cities in Australia