Car Hire Melbourne epping
Drop-off Date:
rental period: 7 days
I live in
and the main driver is aged
Melbourne epping has all the leading brands of car rentals available and some fantastic vehicles to choose from
Car rentals recommended for you
Hybrid / Electric cars
Toyota Camry Hybrid
Touring
5 Doors
5 Seats
3Suitcases
A/C
Automatic
Hybrid/Electric
5 Doors
5 Seats
2Suitcases
A/C
Automatic
Hybrid/Electric
5 Doors
5 Seats
2Suitcases
A/C
Automatic
Hybrid/Electric
Four easy car rental steps
1. Select a vehicle

Enter the location and time to search for a great range of vehicles.

1

2. Fill in the booking form

Enter your personal information carefully to ensure there are no problems later.

2

3. Order confirmation

Complete the reservation and confirm the booking.

3

4. Pick up the vehicle

Print the voucher and check you have all the relevant documents you need to collect your rental.

4
Map of Melbourne epping car hire points
Address: 18 Yale Drive, Epping, VIC 3076
Places to visit in Melbourne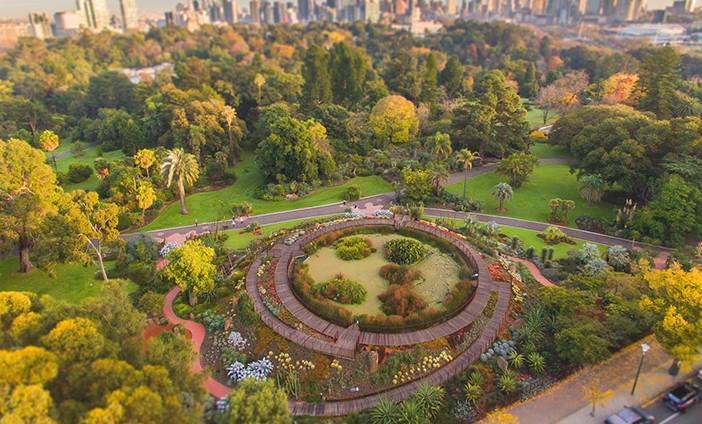 Melbourne Royal Botanic Gardens
Take a deep breath and relax in the beating green heart of Melbourne. The gardens are a treasured part of Melbourne life with 38 hectares of landscaped gardens blooming and abundant with native and exotic vegetation. There's a place in these gardens for everybody, with space for children to explore, families to picnic, couples to canoodle, or individuals to relax and recharge in a tranquil setting. The popular Aboriginal Heritage Walk shows the land through the eyes of traditional owners. Spot bellbirds, black swans, eels, cockatoos, kookaburras and other wildlife.
National Gallery of Victoria
Discover art, classic and contemporary, local and international at the National Gallery of Victoria (NGV). Visit major international touring exhibitions and wander collections of European, Asian, Oceanic and American art at NGV International, the iconic St Kilda Road gallery with its famous waterall and Great Hall. Cross the river to discover the Ian Potter Centre: NGV Australia at the heart of Federation Square. With more Australian art on permanent display than any other in the world, the Ian Potter Centre is a must-visit for its collections of Australian Indigenous and non-Indigenous art as well as touring exhibitions.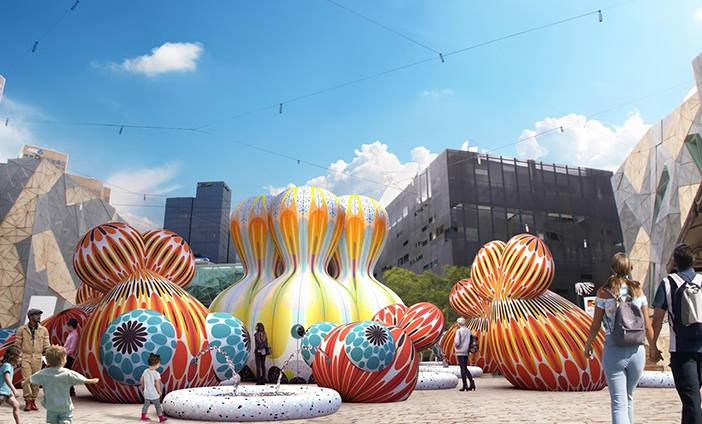 Federation Square
Federation Square (colloquially Fed Square) is a venue for arts, culture and public events on the edge of the Melbourne central business district. It covers an area of 3.2 ha (7.9 acres) at the intersection of Flinders and Swanston Streets built above busy railway lines and across the road from Flinders Street station. It incorporates major cultural institutions such as the Ian Potter Centre, Australian Centre for the Moving Image (ACMI) and the Koorie Heritage Trust as well as cafes and bars in a series of buildings centred around a large paved square, and a glass walled atrium.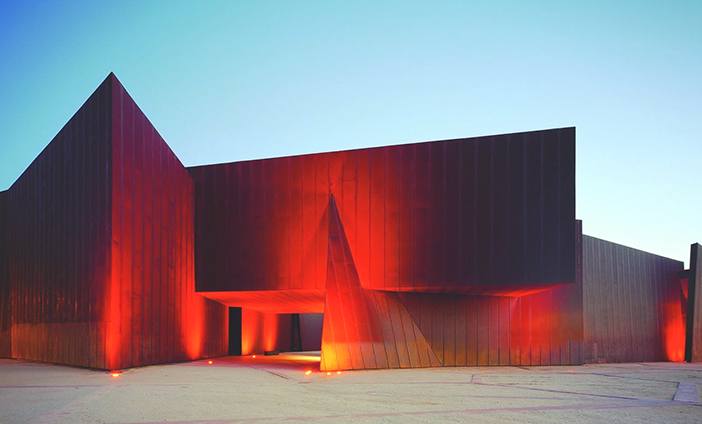 Arts Centre Melbourne
Arts Centre Melbourne is a complex of distinct venues. Hamer Hall is a separate building and the largest of the venues. The other venues (the State Theatre, Playhouse and Fairfax Studio) are housed in the Theatres Building. The Performing Arts Collection at Arts Centre Melbourne is the foremost and largest specialist performing arts collection in Australia, with over 510,000 items relating to the history of circus, dance, music, opera and theatre in Australia and of Australian performers overseas. Many of Australia's national performing arts companies are represented in the archives.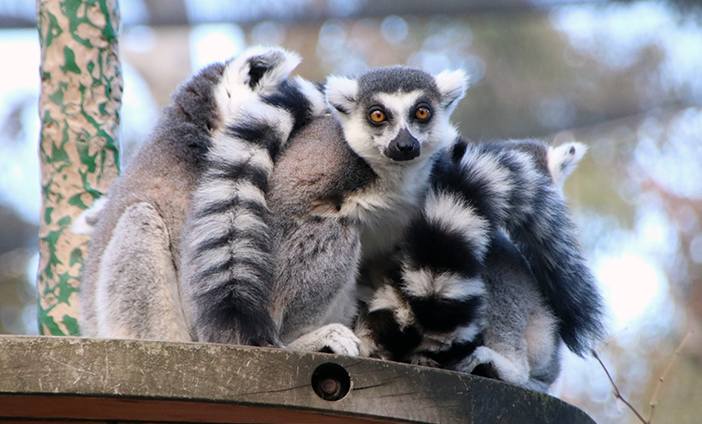 Melbourne Zoo
Journey through a world of wildlife in the heart of Melbourne. Over 320 species from around the world call Melbourne Zoo home. Stroll through the lush rainforests, where tigers roam and monkeys swing from tree to tree. Come eye-to-eye with orang-utans in their special elevated home and walk the Trail of Elephants. Spot unique Australian wildlife including koalas and kangaroos set against stunning native flora, and head into an underwater world showcasing playful Victorian little penguins and fur seals.
Eureka Tower
Eureka Tower is a 297.3 m (975 ft) skyscraper located in the Southbank precinct of Melbourne, Victoria, Australia. It is currently the third tallest building in Australia, behind the Q1 in Queensland and Australia 108, as well as the second tallest to roof (excluding spire) behind the latter skyscraper. The highest floors of the tower house an observation deck (level 88), restaurant (level 89), communication rooms and balcony (90) and water tanks (90 and 91). A system of pumps constantly moves water between the two 300,000-litre tanks to counteract wind-induced oscillations.
The lowest priced Compact car
Economic
Most popular Compact car
Popular
Other popular cities in Australia