Car Hire Sydney milperra
Drop-off Date:
rental period: 7 days
I live in
and the main driver is aged
Sydney milperra has all the leading brands of car rentals available and some fantastic vehicles to choose from
Car rentals recommended for you
Hybrid / Electric cars
Toyota Camry Hybrid
Touring
5 Doors
5 Seats
3Suitcases
A/C
Automatic
Hybrid/Electric
5 Doors
5 Seats
2Suitcases
A/C
Automatic
Hybrid/Electric
5 Doors
5 Seats
2Suitcases
A/C
Automatic
Hybrid/Electric
Four easy car rental steps
1. Select a vehicle

Enter the location and time to search for a great range of vehicles.

1

2. Fill in the booking form

Enter your personal information carefully to ensure there are no problems later.

2

3. Order confirmation

Complete the reservation and confirm the booking.

3

4. Pick up the vehicle

Print the voucher and check you have all the relevant documents you need to collect your rental.

4
Map of Sydney milperra car hire points
Address: 299-301 Milperra Road, Milperra NSW 2214

Address: 299-301 Milperra Road, Milperra NSW 2214
Places to visit in Sydney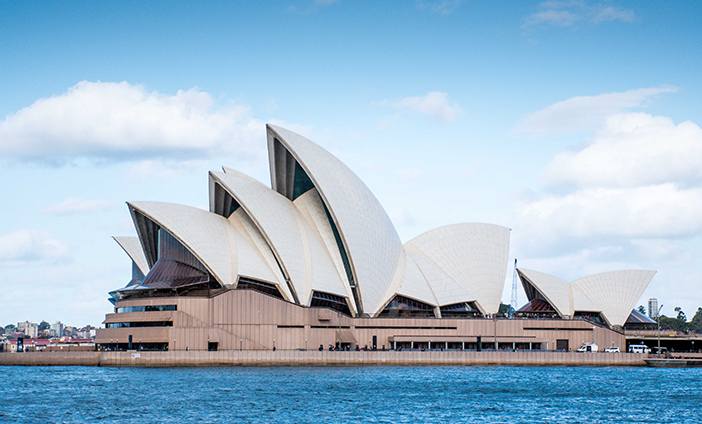 Sydney Opera House
A masterpiece of architecture, the Sydney Opera House is one of the world's most famous buildings. You can take a photo on the steps of the Opera House, explore it majestic exterior and splendid interior on daily tours, and enjoy performances held under its iconic white sails. On the edge of Sydney Harbour, one of the world's great natural harbours, the Sydney Opera House is a UNESCO World Heritage site. It was evaluated as "one of the indisputable masterpieces of human creativity, not only in the 20th century but in the history of humankind".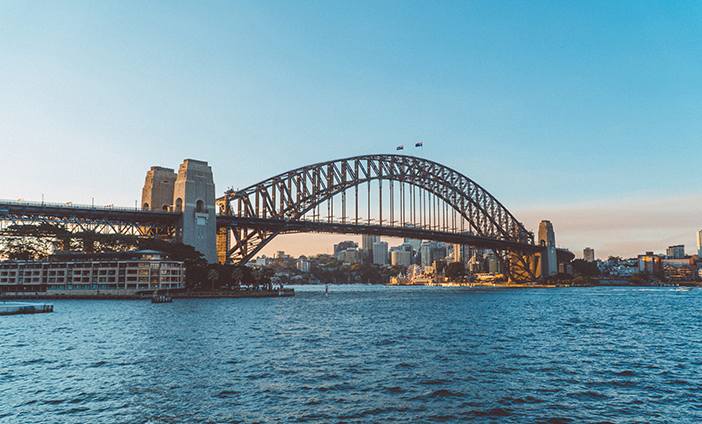 Sydney Harbour Bridge
The Sydney Harbour Bridge is one of Australia's most famous landmarks. Built in 1932, this incredible feat of engineering uses almost 53,000 tonnes of steel to connect the Sydney CBD with the northern suburbs. Although its design was inspired by New York's Hell Gate Bridge, the Sydney Harbour Bridge is over 50% larger than its American counterpart. Those up for an adventure should consider taking on the BridgeClimb; this 1.5–3.5 hour experience will reveal stunning views of Sydney from the top the bridge.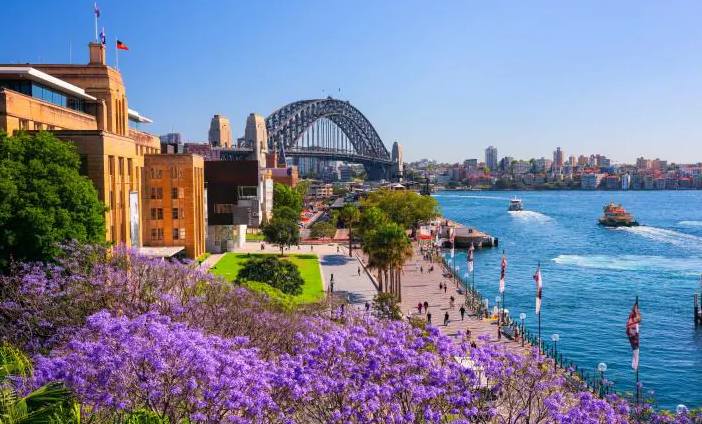 Darling Harbour
At Darling Harbour, a short walk from the city centre, discover unique Australian animals, waterfront dining, intriguing history and exciting nightlife. As one of Sydney's largest dining, shopping and entertainment precincts, it has a full calendar of events. Two of the most popular attractions are the SEA LIFE Sydney Aquarium and the WILD LIFE Sydney Zoo. You'll be enthralled getting up close to native animals such as koalas and kangaroos, and watching sharks and dugongs.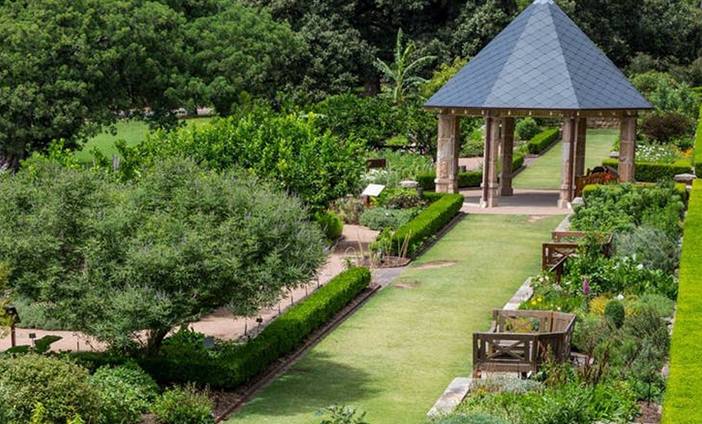 Royal Botanic Gardens Sydney
The enchanting Royal Botanic Garden, Sydney, is a tranquil oasis on the edge of one of the world's great natural harbours. You'll enjoy spectacular views and take memorable photographs of Sydney Harbour, the Sydney Opera House and the Sydney Harbour Bridge. A short walk from Circular Quay and Hyde Park, the garden has thousands of plant specimens. Wildlife in the garden includes colourful birds, fruit bats and water dragons. The Calyx is a world-class horticultural space, with changing exhibitions designed to capture your imagination.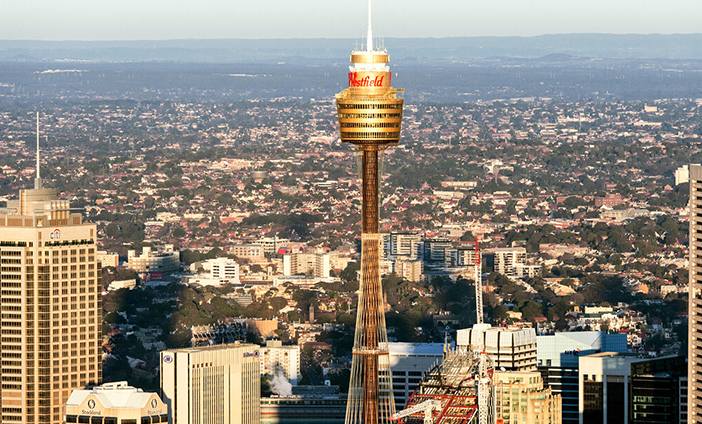 Sydney Tower Eye
Situated at the top of Sydney Tower in the heart of the city, Sydney Tower Eye Observation Deck is Sydney's ultimate viewpoint. Fancy a breeze outside too? Join us for a SKYWALK - Sydney's highest outdoor adventure! Sydney Tower Eye takes you to the highest point above Sydney for breathtaking and eye-opening 360 degree views. Discover the exciting city of Sydney from our Observation Deck, situated 250 meters above street level.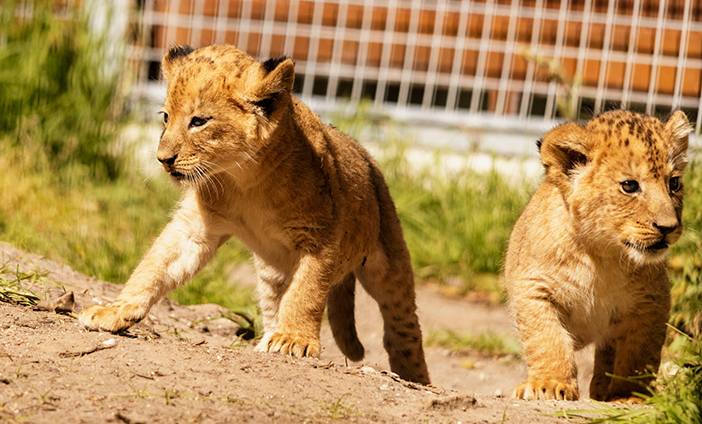 Taronga Zoo
Taronga Zoo, with spectacular views of beautiful Sydney Harbour, is a great destination to see native wildlife and rare exotic animals. A range of tours are offered, from the keeper-led Wild Australia Experience to the VIP Aussie Gold Tour of native animals. You'll be delighted with the daily bird and seal shows too. The Nura Diya Aboriginal Discovery Tour explores the connection between Australia's animals, plants and landscape and Aboriginal Dreamtime. You can even camp the night at the zoo on the Roar and Snore tour.
The lowest priced Compact car
Economic
Most popular Compact car
Popular
Other popular cities in Australia