Car Rentals in Darwin Downtown
Drop-off Date:
rental period: 7 days
I live in
and the main driver is aged
Darwin Downtown has all the leading brands of car rentals available and some fantastic vehicles to choose from
Car rentals recommended for you
Hybrid / Electric cars
Toyota Camry Hybrid
Touring
5 Doors
5 Seats
3Suitcases
A/C
Automatic
Hybrid/Electric
5 Doors
5 Seats
2Suitcases
A/C
Automatic
Hybrid/Electric
5 Doors
5 Seats
2Suitcases
A/C
Automatic
Hybrid/Electric
Four easy car rental steps
1. Select a vehicle

Enter the location and time to search for a great range of vehicles.

1

2. Fill in the booking form

Enter your personal information carefully to ensure there are no problems later.

2

3. Order confirmation

Complete the reservation and confirm the booking.

3

4. Pick up the vehicle

Print the voucher and check you have all the relevant documents you need to collect your rental.

4
Map of Darwin Downtown car hire points
Address: 55-59 Mitcell Street, Darwin, NT, Australia

Address: 55-59 Mitchell Street, Darwin, NT, Australia

Address: Shop 41, Mitchell Centre, 55/59 Mitchell Street, Darwin, NT 0800

Phone: 1800 62 04 08, +614 2869 1087

8.5 /10.0

Free shuttle bus

Address: 102 Esplanade Darwin, NT, AU, 0800

Address: 55-59 MITCHELL ST

Address: 55-59 MITCHELL ST

Address: Shop 31, Mitchell Centre, 55-59 Mitchell Street Darwin NT
Places to visit in Darwin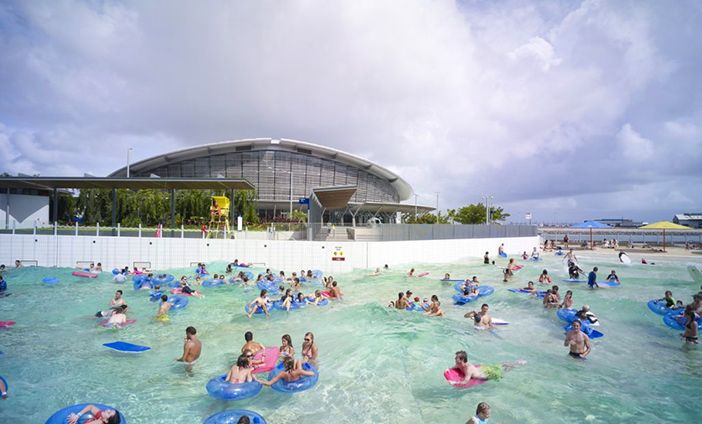 Darwin Waterfront
Popular with both kids and adults, the sparkling blue Wave Lagoon is one of the most popular attractions in Darwin's waterfront precinct. Every twenty minutes, the lagoon rolls out a range of different wave patterns, so you can swim a leisurely lap during a gentle swell or boogie board on waves measuring up to 1.2 metres (4 feet) high. There's also a shallow water play area for younger children to splash and play. The pool is open every day and the best part is it's completely safe, with not a crocodile or stinger in sight!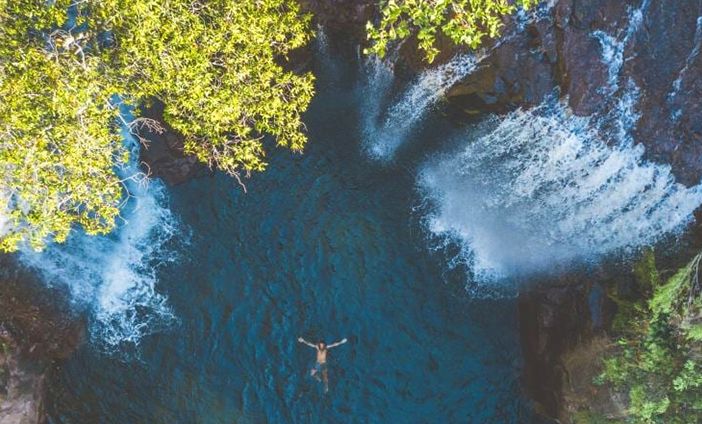 Litchfield National Park
Only a 60-minute drive south of Darwin, Litchfield National Park is possibly the Northern Territory's best kept secret. The park is filled with stunning waterfalls and waterholes that are surrounded by monsoonal vine forests – all of which offer a cool respite on warm summer days. A drive through Litchfield is full of contrasts and some of the most enormous termite mounds in the Top End. Cabin, camping and caravan sites are within a short drive of the park gates.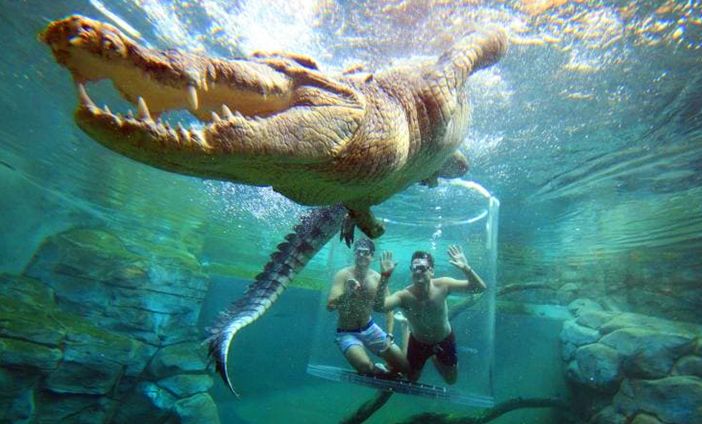 Crocodiles at Crocosaurus Cove
A wildlife park where even the kids can get interactive with crocodiles? It can be done at Crocosaurus Cove, right in the centre of Darwin. Take a tour of the park to watch some of the largest crocodiles be fed, and grab a fishing rod to feed the baby crocs yourself. There are plenty of underwater viewing opportunities, but you can also "swim with the crocs" in the Cage of Death, a crocodile swimming experience in which you are lowered into the crocodiles' water in a perspex enclosure.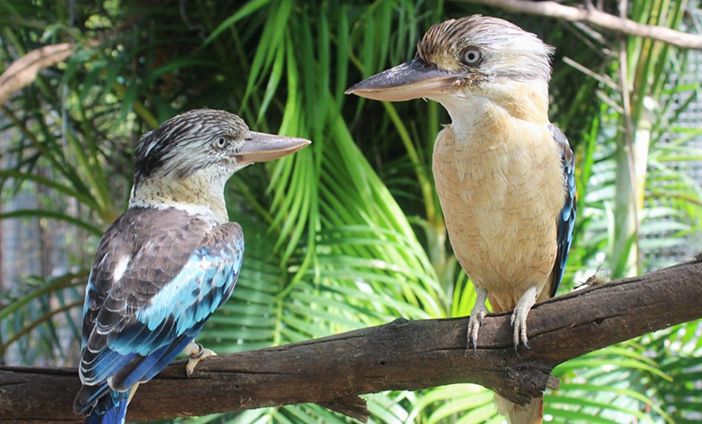 Territory Wildlife Park
The Wildlife Park gives visitors authentic and up-close encounters with the animals and plants of the Top End. The Park is a mix of zoo-type exhibits and natural bush, with attractions spread out around a 4km loop road linked with free shuttle trains and natural walking paths. Walk through treetop aviaries, stroll around a natural lagoon and walk into the tunnel beneath an aquarium and stand nose to nose with a 4 metre saltwater crocodile. The Monsoon Forest Walk goes through an area supported by the springs that flow into Berry Creek, which is traditionally significant to the local Aboriginal people.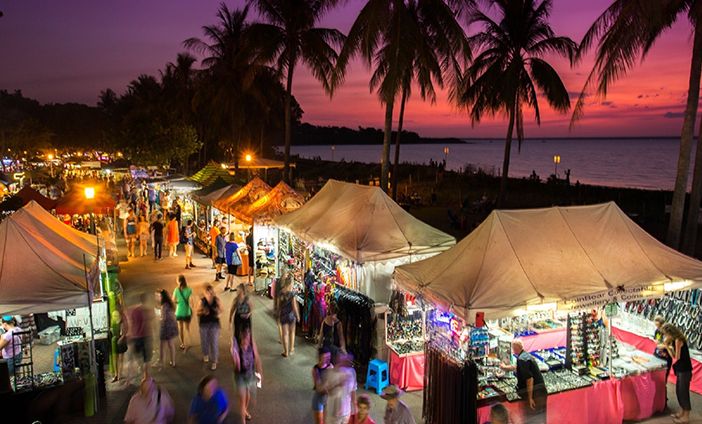 Mindil Markets
The Market sees the congregation of over 200 unique stalls, ranging from food stalls offering incredible local and international cuisine to an array of arts, crafts and services stalls. The Market also supports and provides opportunity to Darwin and regional NT artists from all genres of creative and performing arts to showcase their talent. The combination of amazing food, arts and culture, set to the backdrop of the spectacular sunset, creates an electric atmosphere. Come and soak up the atmosphere and flavours of the iconic Mindil Beach Sunset Market and experience first hand what all the fuss is about.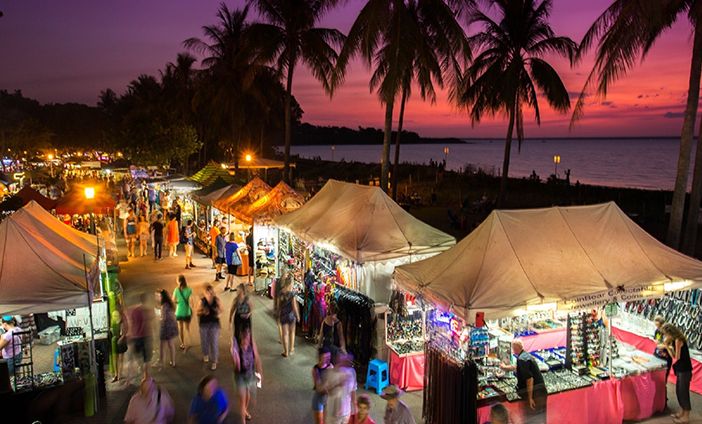 Northern Territory Museum and Art Gallery
Inside the Museum and Art Gallery of the Northern Territory, you'll find a combination of world-renowned art, scientific collections and cultural exhibitions. The museum's most famous resident is Sweetheart, a 5.1-metre (16.7-foot) long saltwater crocodile notorious for attacking dinghies at a popular Darwin fishing spot in the 1970s. After saying "g'day" to Sweetheart, don't miss the gallery's collection of Aboriginal and Torres Strait Islander art.
The lowest priced Compact car
Economic
Most popular Compact car
Popular
Other popular cities in Australia