Christchurch Car Rental Pros And Cons
Drop-off Date:
rental period: 7 days
I live in
and the main driver is aged
Christchurch has all the leading brands of car rentals available and some fantastic vehicles to choose from
Car rentals recommended for you
Great Deals
5 Doors
5 Seats
1Suitcase
A/C
Automatic
Petrol
5 Doors
5 Seats
1Suitcase
A/C
Automatic
Petrol
5 Doors
5 Seats
1Suitcase
A/C
Automatic
Petrol
Popular Vehicles
5 Doors
5 Seats
1Suitcase
A/C
Automatic
Petrol
5 Doors
5 Seats
1Suitcase
A/C
Automatic
Petrol
5 Doors
5 Seats
2Suitcases
A/C
Automatic
Petrol
Hybrid / Electric cars
Toyota Camry Hybrid
Touring
5 Doors
5 Seats
3Suitcases
A/C
Automatic
Hybrid/Electric
5 Doors
5 Seats
2Suitcases
A/C
Automatic
Hybrid/Electric
5 Doors
5 Seats
2Suitcases
A/C
Automatic
Hybrid/Electric
Christchurch Car Rental Pros And Cons
With tourist numbers dwindling during the global pandemic, car rental bookings have plummeted. But according to AmEx Trendex, rental car sales were up by over 40% in August 2021, compared to the same period in 2019.
As the Land of the Long White Cloud opens its doors for tourism, around 2 million people plan to visit. And that means Christchurch car rental services will be in higher demand than ever before.
With so many benefits to renting a car in New Zealand, it's no surprise that bookings are now through the roof.
Renting a car can be stressful. But if you learn the ups and down, you'll know why so many people use them and how to avoid the headaches.
So, read on to discover all the pros and cons of car rentals in Christchurch!
The Pros of Car Rentals Christchurch

Renting a car is the best way to travel to New Zealand. So it's no surprise that there are plenty of pros to renting cars in Christchurch.

The Cons of Car Rentals Christchurch

There aren't many cons with car rentals in Christchurch. But when you learn what they are, you'll avoid the headaches when you arrive.

Go wherever you want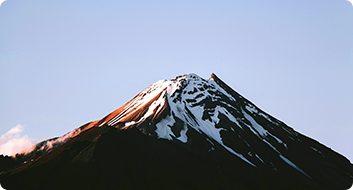 Time freedom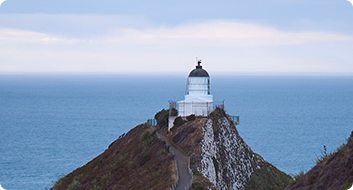 Enjoy the trip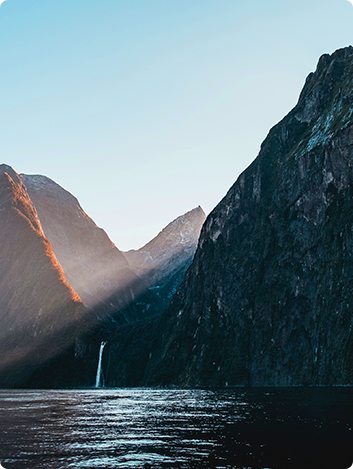 More cost-effective
Go Where You Want, When You Want

When you don't have access to a car, public transport dictates your trips. That means your travels are limited to popular tourist sites, and it's hard to uncover hidden gems.

You're not only limited to where you can travel. You're limited to when you can travel.

If you want to visit Waimakariri River Regional Park during sunset, it's not a problem if you have a car. But if you need to use buses, you might need to wake up early to get here. And you could miss out on the experience.

More Time to Witness More of Christchurch

As you waste your valuable time waiting for buses, you miss out on more attractions. You miss sites such as Lake Roto Kohatu and Mount Pleasant, where you can admire the beauty for hours.

Even when you find a bus that suits your travel plans, it will take longer to arrive. Driving a car will shorten the journey and give you more time for exploring.

The Comfort of Travelling by Car

Traveling by car gives you all the comforts of the modern world. You can recline your chair, charge your phone, and listen to your favorite road trip playlist.

On a once-in-a-lifetime adventure, the last thing you need is pain from sitting in compact buses. You also don't need to worry about space for your baggage.

Save Your Hard Earned Cash

The more money you save, the more you can travel, visit museums, and sample New Zealand's cuisine. You can also put the money you save towards your travels in the future.

But how is a car cheaper than public transport when exploring the nation?

Our budget Christchurch car rental service starts at only $9.44! Even when you factor in the cost of gas, it works out less than long-distance bus journeys and tours.

Not to mention, if you miss your bus, you must pay for another ticket!
Choosing From a Wide Range of Cars

Everyone's trip will differ, but we have cars to rent for any style of adventure.

If you want to enjoy the outdoors, we have 4x4 rentals that deal with rugged terrains and roads. On the other hand, if you're looking to cruise through town, we have numerous cars you can do so in comfort and style.

We even have eco-friendly hybrid and electric cars.

The Safety Features

Rental cars need to be tested and serviced regularly. So all safety equipment such as the antilock breaks, airbags, and seatbelts are up to standard.

In an emergency in the wild, you can jump in your car and speed to the nearest hospital. You'll get there much quicker than waiting for a bus or a taxi to arrive.

Getting Used to the Local Rules of the Road

It will take some time to get used to the rules of the road if they differ from your home country. But once you clock up some mileage, the regulations should become second nature.

The biggest problem is adapting to driving on the left side of the road. And it might take lots of concentration for the first few roundabouts you pass through.

It's Not Your Car

Since you don't own the car, you can't personalize it to your liking.

If you like driving with tinted windows, you can't decide to wake up one morning and have them fitted. You cannot alter the exterior or interior.

Too Much Travel Choice

When you book a rental car on vacation, you have the freedom to go as you please. The downside is that you might pack too many sites and attractions into one trip.

If you can't constrain yourself, you might forget to relax and take in the beauty of Christchurch. And the surrounding areas.
FAQs About Car Rentals Christchurch
Renting a car for a vacation is a big deal. So, it's not surprising that there are plenty of FAQs.Some of the most popular are below.
Can I Rent an Automatic Car?

Yes, you can! We have a wide range of automatic and manual cars available.

How Expensive Is Gas in Christchurch?

Can I Pick up a Car Rental at the Airport?

Yes, you can! You can choose to pick up and drop off your rental car at Christchurch Airport or in the downtown area.

How Much Does Parking Cost in Christchurch?

The price of parking varies on the location and duration of time. But for each hour in on-street parking, it's $4.50.At Lichfield Street Car Park, it's $4.00 per hour and $15.00 for an all-day ticket.
Choose the Best Christchurch Car Rental
As you can see, there are plenty of reasons to choose a Christchurch car rental for your vacation. Although there are a few cons, you can avoid them if you acknowledge them in advance. They shouldn't derail your plans to travel to Christchurch and the rest of New Zealand by a car rental.
We hope you have an unforgettable experience. And if you want more info about visiting Christchurch by car, contact us today, and we'll be more than happy to help!
Best car rentals in Christchurch
Getting to know Christchurch
Car rentals in Christchurch, KING Rentalcars provide you with best deals from compact cars to big SUV's. 
Christchurch is the largest city in the South Island of New Zealand and the seat of the Canterbury Region, Christchurch lies on the South Island's east coast.

Christchurch is served by Christchurch Airport and by buses (local and long-distance) and trains. The local bus service, known as Metro, is provided by Environment Canterbury. The car, however, remains the dominant form of transport in the city, as with the rest of New Zealand.

Christchurch has over 2,300 km of roads, of this 360 km is unsealed and 43 km is motorway. Christchurch has three motorways consisting of the Christchurch Northern Motorway (includes the Western Belfast Bypass), Christchurch Southern Motorway and the Christchurch-Lyttelton Motorway, making it easy to get around by car.
Christchurch Weather today
7.9 — 11.1 ℃

46.22 — 51.98 ℉

Rain, Overcast
Christchurch Climate
Christchurch has a temperate oceanic climate with a mild summer, cool winter, and regular moderate rainfall. It has mean daily maximum air temperatures of 22.6 °C (73 °F) in January and 10.9 °C (52 °F) in July. Under the Köppen climate classification, Christchurch has an oceanic climate (Cfb). Summer in the city is mostly warm but is often moderated by a sea breeze from the north-east. A record temperature of 41.6 °C (107 °F) was reached in February 1973. In winter it is common for the temperature to fall below 0 °C (32 °F) at night. There are on average 80 days of ground frost per year. The coldest temperature recorded was -7.1 °C (19 °F) on 18 July 1945.
Here are some real comments we've collected that we hope will help you
Places to visit in Christchurch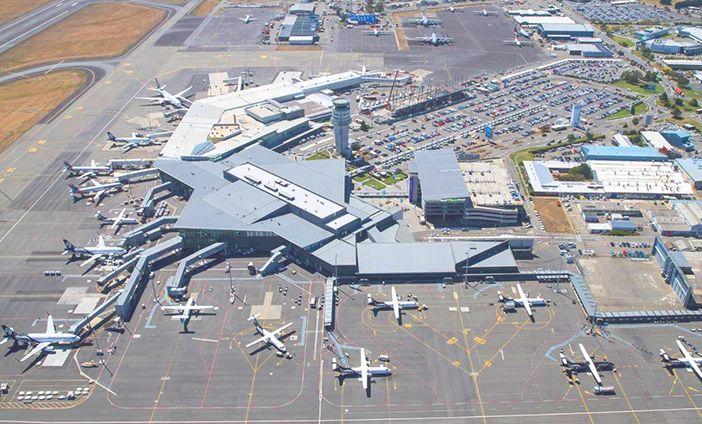 Christchurch Airport
Christchurch Airport is the main airport that serves Christchurch, New Zealand. It is located 12 kilometres (7.5 mi) to the northwest of the city centre, in the suburb of Harewood. Christchurch and Auckland are the onlyairports in New Zealand that regularly handle Boeing 747 and Airbus A380 aircraft. The airport is curfew free, operating 24 hours a day.
Christchurch Town Hall
The Christchurch Town Hall is situated in the heart of the city on the banks of the Avon River. It never fails to bring a sense of excitement, whether you attend an exhibition, concert, function or enjoy fine dining. It was recently extensively restored and strengthened, opening again in 2019. It includes the Douglas Lilburn Auditorium, the James Hay Theatre, the Limes Room, Avon Room and the Victoria Room.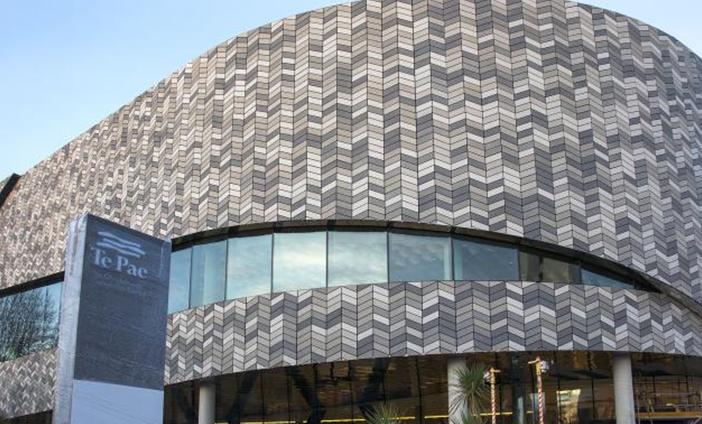 Te Pae Christchurch Convention Centre
This world-class venue is brand new, rebuilt in 2021 after the Christchurch earthquake of 2011. It too is situated on the Avon River and boasts a 1400 seat auditorium, a 1000 seat banquet space that overlooks the Avon River, a larger 1800 seat banquet setting and multiple exhibition spaces. It is the hub of Christchurch's commercial and cultural experiences.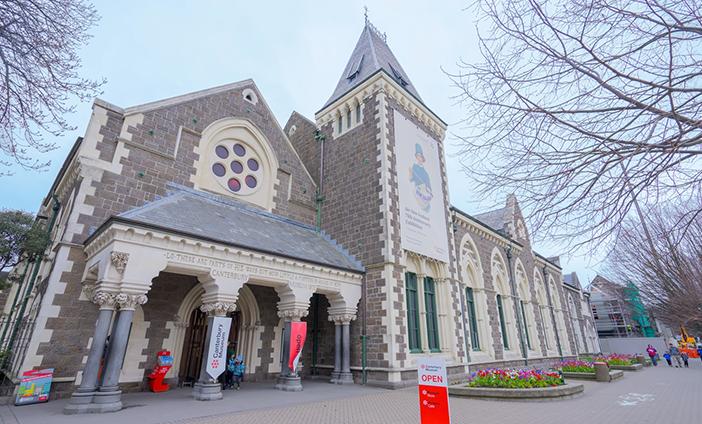 Christchurch Museum
The museum is located in the central city and is part of the rebuilt Cultural Precinct. Whilst the museum dates back to 1867 with the Julius von Haast collection forming its core, it is now a place where you can learn about the history of Canterbury and its connection to Antarctica. Highlights include the Māori galleries, the historic Christchurch street and the Victoria Museum.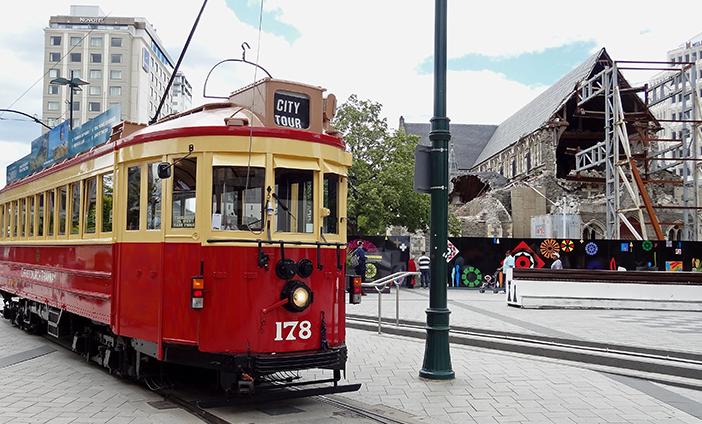 Christchurch Tram
The Christchurch Trams offer a wonderful experience combining history and sightseeing. These trams have been beautifully restored and are a favourite for visitors and locals. A all-day hop-on and hop-off ticket allows you to visit all the central city sights. It runs on a 17-stop route that takes in the Canterbury Museum, the Botanic Gardens, the Margaret Mahy Playground and inner city stores and restaurants. You can even dine on-board on the Tramming Restaurant.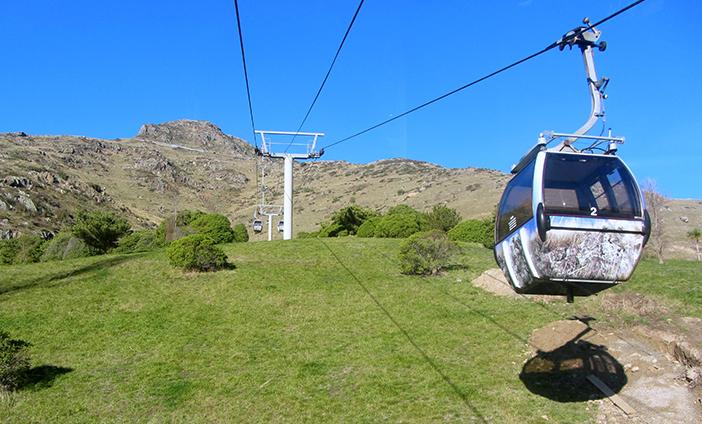 Christchurch Gondola
The Christchurch Gondola ascends the Port Hills, overlooking not only the city but the crater rim and Mt Cavendish summit. At the top you will be rewarded by wonderful views of the cityscape, the Canterbury Plains and Lyttleton Harbour. In the distance you can take in the Southern Alps. When you reach the top there is a restaurant and you can watch a video about the geologic and human history of Christchurch.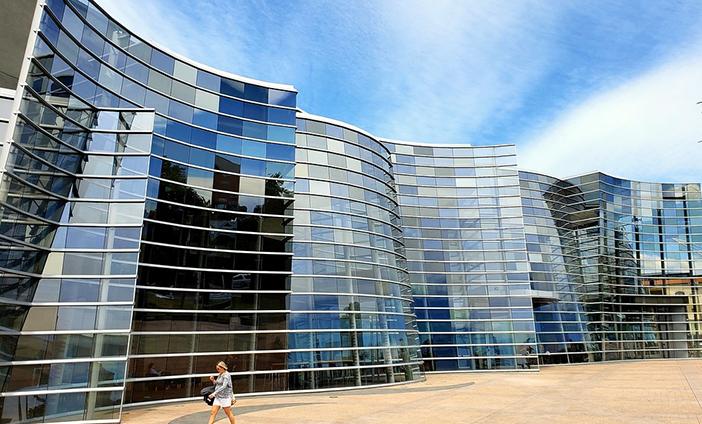 Christchurch Art Gallery
The Christchurch Art Gallery Te Puna o Waiwhetu is the biggest and most famous gallery in the South Island. The art on display ranges from the old masters to modern art. The Art Gallery also has regular events including talks, museum tours and film evenings. It has a spectacular external design and is well worth a visit.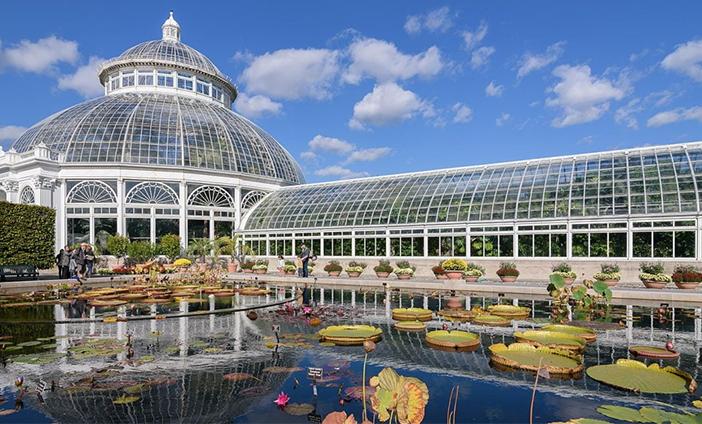 Botanical Gardens
At the heart of Christchurch's reputation as the Garden City, the Gardens are a place of ever-changing beauty. Showcasing flora and fauna of New Zealand and other parts of the world, the Gardens feature one of the finest collections of exotic and local plants in New Zealand. With more than 1.1 Million visitors each year the Botanic Gardens are one of the Christchurch's most popular and well-loved attractions.
New Zealand monthly average rental price comparison
Car hire prices in New Zealand vary widely depending on the season, policies and activities. I hope our statistical table can help you.
New Zealand average rental days per month comparison
The number of rental days in New Zealand varies for various reasons. I hope our statistics will be helpful to your trip.
The most popular car rental spot in Christchurch
I
n
Christchurch International Airport
Other popular cities in New Zealand