Invercargill RENTAL CARS
Drop-off Date:
rental period: 7 days
I live in
and the main driver is aged
Invercargill has all the leading brands of car rentals available and some fantastic vehicles to choose from
Car rentals recommended for you
Hybrid / Electric cars
Toyota Camry Hybrid
Touring
5 Doors
5 Seats
3Suitcases
A/C
Automatic
Hybrid/Electric
5 Doors
5 Seats
2Suitcases
A/C
Automatic
Hybrid/Electric
5 Doors
5 Seats
2Suitcases
A/C
Automatic
Hybrid/Electric
Hire a vehicle in Invercargill and enjoy
Getting to know Invercargill
New Zealand's southernmost city was founded in the 1850's and with a population in excess of approximately 60,000, Invercargill is the capital of Southland. 

From a visitor's point of view, Invercargill is well-equipped with an excellent range of shops and a selection of lively bars and restaurants. Victorian, Edwardian and Art Deco heritage buildings give the city a charming old-world character. And just minutes from the city centre there is a great array of coastal landscapes for visitors to explore from the long coastal highway of Oreti Beach, to the native wonders of Waituna Wetlands and Omaui, or the boardwalk on the estuary and heritage wharfs. It may appear Invercargill is obsessed with anything that has wheels. You too can experience 'wheel-mania'. Watch cyclists, or take a ride at the SIT Zero Fees Velodrome or discover the world class vintage truck collection atBill Richardson Transport World. Alternatively, celebrate Invercargill's motorcycle history at Classic Motorcycle Mecca and learn about the legend of speed - Burt Munro at E Hayes Motorworks.
Places to visit in Invercargill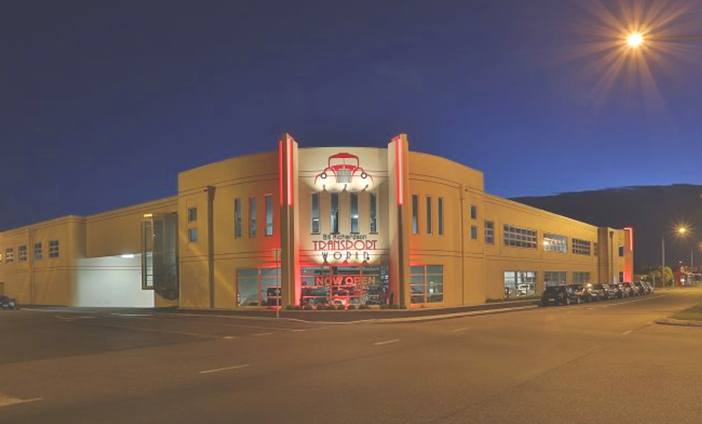 Bill Richardson Transport World
With more than 300 vintage vehicles, plenty of family fun, and Invercargill café The Grille to discover, there is something for everyone at Bill Richardson Transport World. Transport World is the largest private collection of its type in the world. Designed to have something for everyone, not just vehicle enthusiasts, Transport World is proving popular with visitors from all walks of life, and is also an exciting event venue.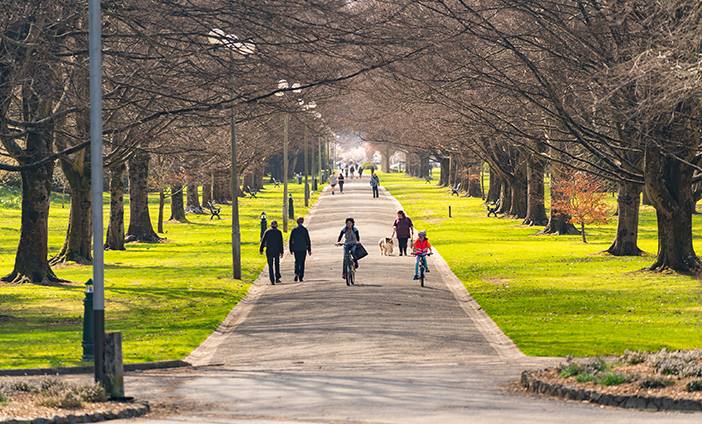 Queens Park
The pride of Invercargill is Queens Park, a magnificent public park in the heart of the city. The park sprawls across 80 hectares of beautifully kept gardens, wildlife habitats, and sports areas. Queens Park is perfect for families with children. There is a popular playground, a waterpark, and plenty of space for running around. Bring your own picnic or visit the café in the centre of the park. Whether exploring this botanic wonderland, working up a sweat on the fitness track, walking your dog down dramatic tree-lined paths, or picnicking with friends and family, Queens Park has something for everyone!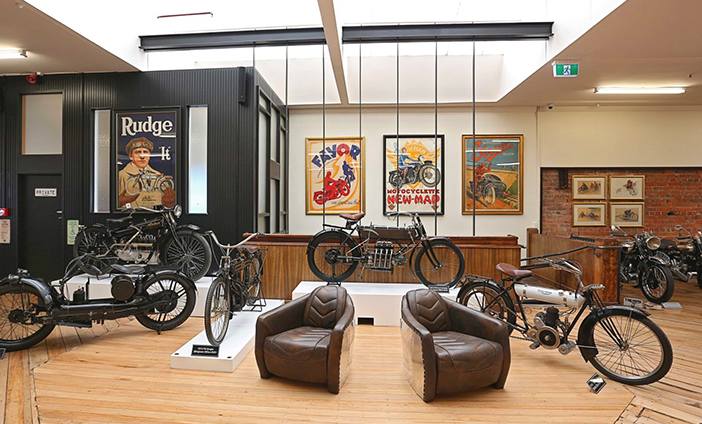 Classic Motorcycle Mecca
Classic Motorcycle Mecca is New Zealand's premiere motorcycle museum. We have the largest display of classic motorcycles in the country with a collection ranging from 1902 - 2007. Home to more than 300 vintage motorcycles, a visit here is a truly mind-blowing experience for enthusiasts and newbies alike. So if you love all things automobile, or if you're just looking for an interesting way to spend your afternoon, a visit to the Classic Motorcycle Mecca is a must!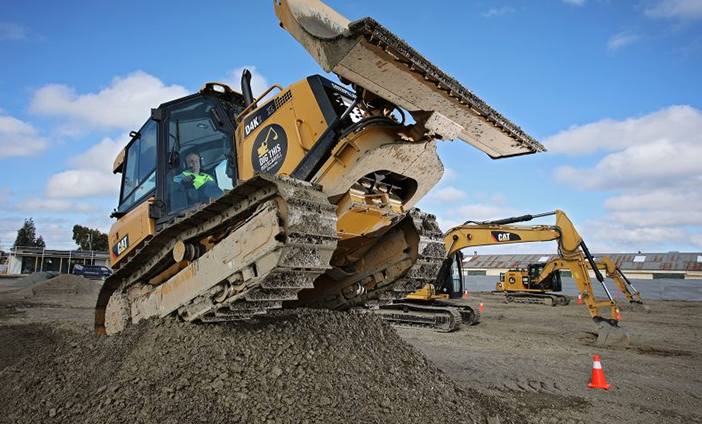 Dig This Invercargill
Absolutely groundbreaking in Invercargill, Dig This, New Zealand's first heavy equipment playground, is an experience quite unlike any other. Get ready to rip, push and pull your way to a whole new level of excitement. Here, all guests have the opportunity to operate bulldozers, excavators, mini excavators and skid steers in a giant gravel pit. Don't worry if you haven't driven heavy machinery before, our experienced team will show you how. You don't even need to have a driver's license!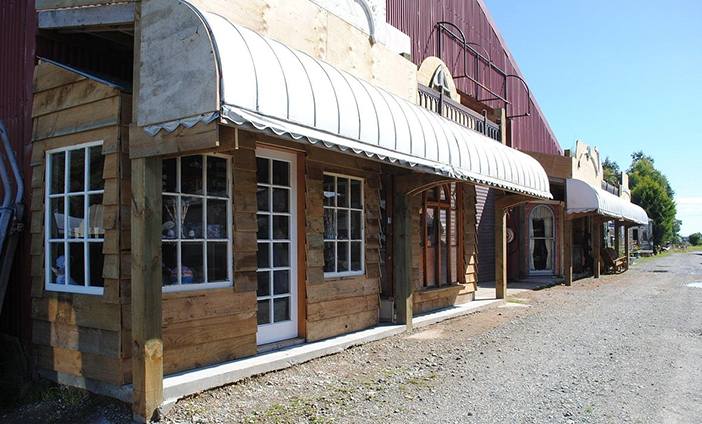 Demolition World
Demolition World is a place like no other. This hidden Invercargill gem will take you on a journey back through time into a world entirely constructed from demolished buildings and recycled items. Wander down the main street of our secret town and visit the haunted theatre, historic school, church and sweet store. Pack a picnic and share a sandwich with the chickens and alpacas by the band rotunda; after you have filled your belly take a peek at the knights in their castle before calling past the hospital.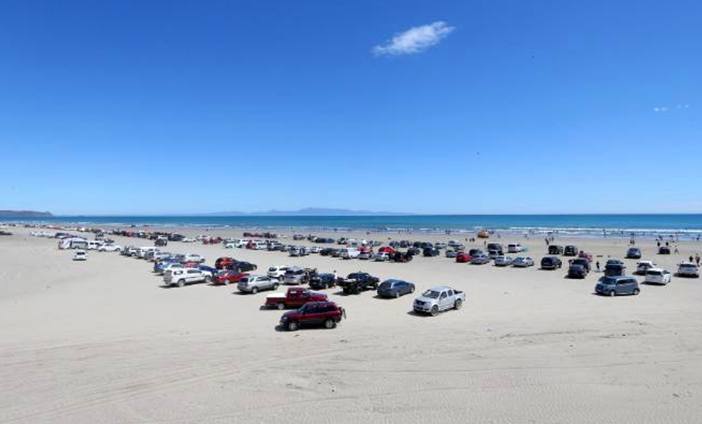 Ōreti Beach
Oreti Beach is a coastal playground just minutes from Invercargill's city centre. The beach is a wonderland for families to adrenaline junkies and everybody in-between, with plenty of opportunities for motorbiking, 4-wheel driving, wind-powered vehicles, horse riding, dog walking, kayaking, surfing, swimming and paddling, sandcastle building, shell collecting etc. So come and drive right onto this famous beach to explore, play, witness stunning sunsets on long Southland summer nights and a perfect spot for stargazing.
New Zealand monthly average rental price comparison
Car hire prices in New Zealand vary widely depending on the season, policies and activities. I hope our statistical table can help you.
New Zealand average rental days per month comparison
The number of rental days in New Zealand varies for various reasons. I hope our statistics will be helpful to your trip.
The most popular car rental spot in Invercargill
Other popular cities in New Zealand