Car Rental Wellington NZ: Everything You Need to Know About Car Hire
Drop-off Date:
rental period: 7 days
I live in
and the main driver is aged
Wellington has all the leading brands of car rentals available and some fantastic vehicles to choose from
Car rentals recommended for you
Great Deals
5 Doors
5 Seats
2Suitcases
A/C
Automatic
Petrol
Toyota Corolla Hatch
Intermediate
5 Doors
5 Seats
1Suitcase
A/C
Automatic
Petrol
5 Doors
5 Seats
3Suitcases
A/C
Automatic
Petrol
Popular Vehicles
5 Doors
5 Seats
1Suitcase
A/C
Automatic
Petrol
5 Doors
5 Seats
2Suitcases
A/C
Automatic
Petrol
5 Doors
5 Seats
1Suitcase
A/C
Automatic
Petrol
Hybrid / Electric cars
Toyota Camry Hybrid
Touring
5 Doors
5 Seats
3Suitcases
A/C
Automatic
Hybrid/Electric
5 Doors
5 Seats
2Suitcases
A/C
Automatic
Hybrid/Electric
5 Doors
5 Seats
2Suitcases
A/C
Automatic
Hybrid/Electric
Everything You Need to Know About Rental Car Hire in Wellington
If you're planning a trip to 'windy Welly', you're in for a treat.
It's one of the best places to live on earth, with 89% of Wellingtonians considering their quality of life to be good or better. It's known for its safety as well as its diversity and it's a great starting point for exploring the North Island.
If you're going exploring, you're going to need a rental car. It's extremely easy to find a car rental in Wellington, with lots of providers to choose from. Let's take a look at what you need to know so that you can get the right wheels and the best deal.
Plan Your Adventure Before Deciding What Car You Need

Wellington and the North Island have got something for every type of traveler.

If you're someone who loves nothing more to soak up cities, talk to the people, and sample the food then a small, city car like a Suzuki Swift will be ideal. They're great on gas, cost-effective to hire, and they're easy to park.

But if you're planning to head out exploring some of the coastal areas, be prepared for some more challenging driving conditions. The roads can get narrow and might be more twisty than you're used to back home.

Plus, the weather can play a big part in the driving experience. It's not called windy Welly for nothing, and the wind and rain can soon make any journey more of a challenge. So think about hiring a more robust vehicle, like a Nissan X-Trail that will make you feel safe and secure however changeable the weather is.

Feel Like a Ferry Trip?

Crossing the Cook Strait is one of those iconic New Zealand travel experiences everyone wants to do. It takes about 3.5 hours to cross from Wellington on the North Island to Picton on the South Island. There are car ferry options, so you might be thinking about booking your rental on a crossing and exploring the South Island as well.

That might be possible, but make sure you check the small print. Some Wellington rental car hire companies will not allow you to take their car on the ferry. Others will, but it depends on the agreement.

That's why it pays to plan your trip well in advance. Find out if you can take your car across first before you make an expensive mistake. It may be cheaper to return your rental in Wellington and pick up another on the other side.

Book Early for the Best Deals

It's worth keeping an eye out for promos well in advance when looking for car hire in Wellington.

Rental comparison websites often negotiate deals and promos with individual car hire companies. You could snag yourself one of these deals with a little forward planning. Also, as demand increases and stocks dwindle you'll probably find that prices rise the longer you leave it to book.
FAQs About Car Rental in Wellington
It's true that driving in New Zealand can be a little different to back home. Here are five of the top questions travelers to New Zealand ask about car rental.
What's the Best Company for Cheap Car Rentals in Wellington?

All the major international and local car rental companies operate out of Wellington.They all offer competitive deals depending on the type of car you're looking for and when you want to hire it.

Rather than going to each company individually,search them all on a like-for-like basis usingour comparison service.

Can You Hire Rental Cars in Wellington City?

Yes,you can.Several of the big car hire companies have outlets in downtown locations.Of course,lots of people prefer the convenience of getting their car rental at Wellington Airport.But if you want to head into the city and explore for a few days on foot first,then you don't need to come back to the airport to collect your ride.

Just be sure to select'Wellington Downton'when choosing your pickup location on the online form.You can always request to drop off back at the airport but you may have to pay a fee for that.You can get a shuttle,taxi,or airport bus to take you from downtown Wellington back to the airport.

If you're coming from the South Island,you can also rent a car from the Wellington Ferry Terminal.

Are Rental Cars Insured?

All rental cars in New Zealand come with standard insurance by law.You can then pay extra to reduce the deductible or pay for add-ons to increase your level of cover.A word to the wise-in New Zealand the deductible is called the excess.

Insurance in New Zealand may be different from what you're used to back home.The mandatory ACC coverage will care for your medical costs and those of third-party while you're in New Zealand.

Another pro tip is to make sure you get the glass cover.That'll protect you against all those loose chippings on New Zealand's roads.

Do Cars Drive on the Left in New Zealand?

Yes,they do!

If you're coming from much of the rest of the world,this will take a few minutes to get used to.If you're in a manual car,you'll have to get used to changing gear with your left hand.

Take it steady and be cautious and you'll be fine.

Is Car Rental in Wellington Expensive?

A recent report found that New Zealand is thesecond most expensive placeto hire a car in the world.But that doesn't mean that you can't get a great deal.

Follow the advice above,plan well in advance,and look out for discounts and promos.
Find Your Perfect Wellington Car Rental Deal on King Rental Cars
Car rental in Wellington is the perfect way to explore everything the North Island has to offer. From stunning beaches to majestic peaks, a rental car will give you the freedom to make memories that'll last a lifetime.
There's no need to contact every provider to get the best deal on car hire. At King Rental Cars, we work with the leading brands of car rentals to get you the best deals.
Click here to search for your Wellington car rental deal right now!
Car hire in Wellington
Getting to know Wellington
Car hire in Wellington, with KING Rentalcars. Wellington is the capital city of New Zealand. It is located at the south-western tip of the North Island, between Cook Strait and the Remutaka Range. Wellington is the major population centre of the southern North Island, and is the administrative centre of the Wellington Region.

Wellington's cultural vibrance and diversity is well-known across the world. It is New Zealand's 2nd most ethnically diverse city, bested only by Auckland, and boasts a "melting pot" culture of significant minorities such as Malaysian, Italian, Dutch, Korean, Chinese, Greek, Indian, Samoan and indigenous Taranaki Whānui communities as a result. Described by Lonely Planet in 2013 as "the coolest little capital in the world", the global city has grown from a bustling Māori settlement, to a remote colonial outpost, and from there to an Australasian capital that has experienced a "remarkable creative resurgence".
Wellington Weather today
11.6 — 16.8 ℃

52.88 — 62.24 ℉

Overcast
Wellington Climate
Averaging 2,055 hours of sunshine per year, the climate of Wellington is temperate marine, (Köppen: Cfb), generally moderate all year round with warm summers and mild winters, and rarely sees temperatures above 23 °C (73 °F) or below 4 °C (39 °F). The hottest recorded temperature in the city is 31.1 °C (88 °F), while −1.9 °C (29 °F) is the coldest. It is generally very windy all year round with high rainfall; average annual rainfall is 1,250 mm (49 in), June and July being the wettest months. Frosts are quite common in the hill suburbs and the Hutt Valley between May and September. Snow is very rare at low altitudes, although snow fell on the city and many other parts of the Wellington region during separate events on 25 July 2011 and 15 August 2011.
Here are some real comments we've collected that we hope will help you
Places to visit in Wellington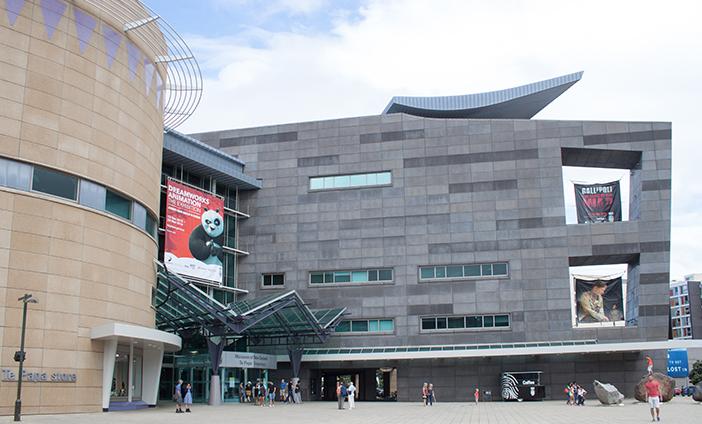 Te Papa Museum
The Museum of New Zealand Te Papa Tongarewa is New Zealand's national museum, located in Wellington. It opened in 1998 after the merging of the National Museum of New Zealand and the National Art Gallery. The 17th-most-visited art gallery in the world, an average of more than 1.5 million people visit every year. Te Papa's philosophy emphasises the living face behind its cultural treasures, many of which retain deep ancestral links to the indigenous Māori people.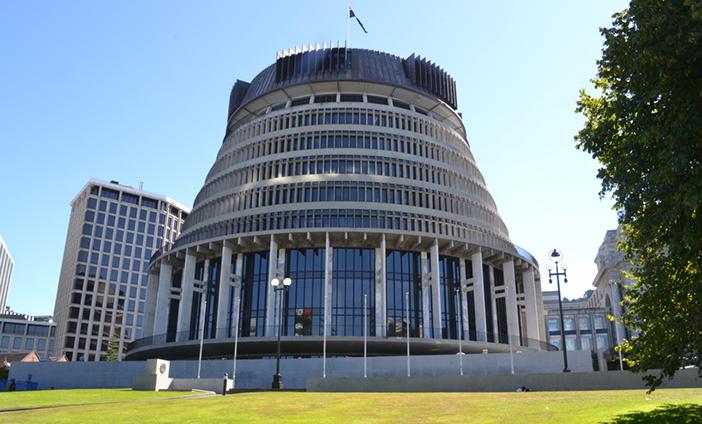 The Beehive
The Beehive is the common name for the Executive Wing of New Zealand Parliament Buildings, located at the corner of Molesworth Street and Lambton Quay, Wellington. It is so-called because its shape is reminiscent of that of a traditional woven form of beehive known as a "skep". It is registered as a Category I heritage building by Heritage New Zealand.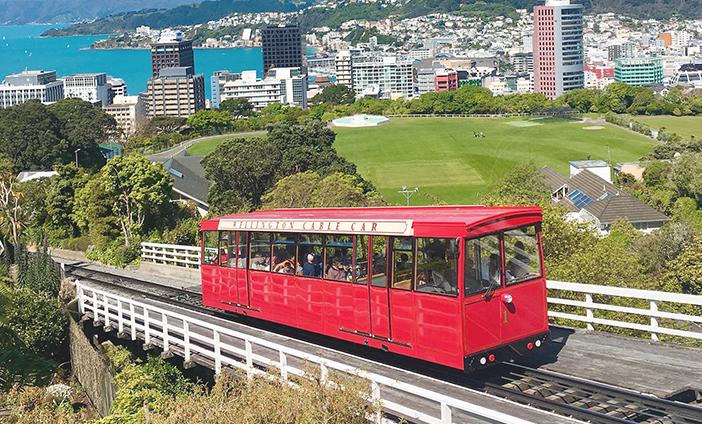 The Wellington Cable Car
The highlight to any visit to Wellington is a trip on Wellington Cable Car. In just 5 minutes you will reach the top of the Botanic Garden where panoramic views of the city and harbour are the reward. You can also visit the Space Place Observatory here. Before you head back down make sure to visit the Cable Car Museum, which provides a history of the city's symbolic mode of transport and see the original cars and winding machinery on display.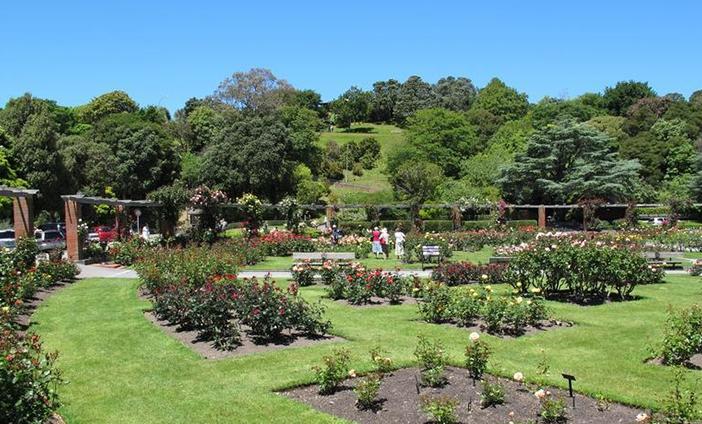 Wellington Botanic Gardens
The Gardens feature a large Victorian-style glasshouse, the Begonia House, the Lady Norwood Rose Garden and the Treehouse Visitor Centre. There is a large children's play area, a duck pond, and glowworms visible some nights along paths in the Main Garden – there are monthly tours during autumn–spring (the Garden is otherwise closed at night). Large sculptures and carvings are located throughout the garden.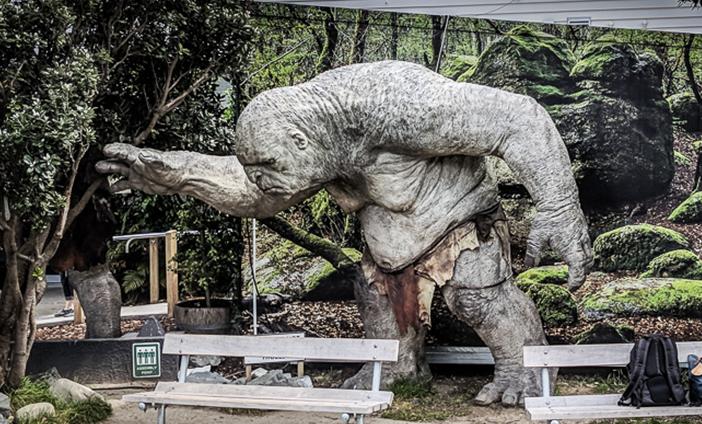 Weta Cave Workshop
Weta Workshop is your gateway to incredible film-making experiences in Wellington, New Zealand. From Lord of the Rings to Avatar: our Weta Workshop Tours reveals how we make the props, costumes, creatures and models from your favourite films. A cavern of creativity, the Weta Workshop Cave shop also boasts collectibles designed by the artists at Weta Workshop, prop replicas, apparel, jewellery, books and more.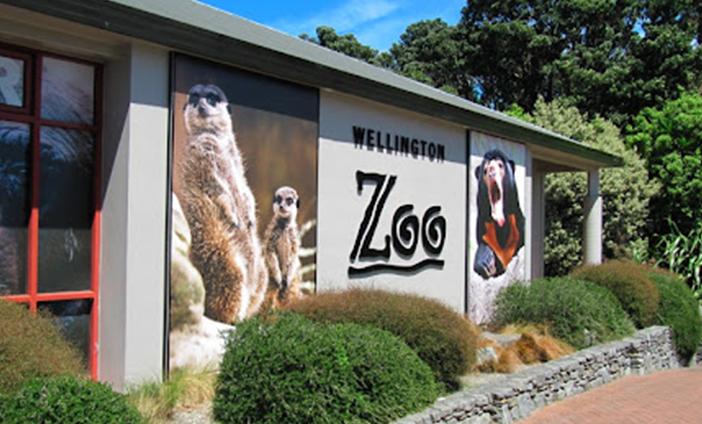 Wellington Zoo
A variety of talks and demonstrations are held on a day-to-day basis including the chance to meet Wellington Zoo's unofficial mascot, Tahi the one-legged kiwi, up close. At The Nest – Te Kōhanga, visitors can observe and ask questions of the zoo veterinarians while they provide previously behind-the-scenes medical care to a wide range of animals on a daily basis.
New Zealand monthly average rental price comparison
Car hire prices in New Zealand vary widely depending on the season, policies and activities. I hope our statistical table can help you.
New Zealand average rental days per month comparison
The number of rental days in New Zealand varies for various reasons. I hope our statistics will be helpful to your trip.
The most popular car rental spot in Wellington
I
n
Wellington International Airport
Other popular cities in New Zealand