Queenstown Car Rental: 5 Tips for Finding Car Rentals in New Zealand
Drop-off Date:
rental period: 7 days
I live in
and the main driver is aged
Queenstown has all the leading brands of car rentals available and some fantastic vehicles to choose from
Car rentals recommended for you
Great Deals
5 Doors
5 Seats
2Suitcases
A/C
Automatic
Petrol
5 Doors
5 Seats
1Suitcase
A/C
Automatic
Petrol
5 Doors
5 Seats
2Suitcases
A/C
Automatic
Petrol
Popular Vehicles
5 Doors
5 Seats
1Suitcase
A/C
Automatic
Petrol
5 Doors
5 Seats
1Suitcase
A/C
Automatic
Petrol
5 Doors
5 Seats
2Suitcases
A/C
Automatic
Petrol
Hybrid / Electric cars
Toyota Camry Hybrid
Touring
5 Doors
5 Seats
3Suitcases
A/C
Automatic
Hybrid/Electric
5 Doors
5 Seats
2Suitcases
A/C
Automatic
Hybrid/Electric
5 Doors
5 Seats
2Suitcases
A/C
Automatic
Hybrid/Electric
5 Tips for Finding Car Rentals in New Zealand
July 31 2022 is an important date in New Zealand's calendar. It marks the day that most of the remaining border exceptions will close, meaning New Zealand is open again to international visitors. If you've been postponing your trip to Aotearoa, now's the time to start making plans!
The best way to get around this beautiful country is by car. If you're flying into Queenstown to explore the adventurous side of New Zealand, how can you make sure you get the best deal on your car rental?
We've put together 5 tips on car rental in Queenstown. We've also answered some burning questions, so you're all set to grab your ride and start your adventures.
Don't Wait Until You Arrive

Sidling up to the car rental counters at the airport is never the best way to get a great deal. Car rentals in New Zealand are super easy to compare when you use a comparison service.

All you need to do is enter your details one time, and they'll do the rest. They have links with the major New Zealand car rental companies like Hertz, Dollar, and Thrifty. The comparison site negotiates deals and promos for their customers that you may not be able to get elsewhere.

They'll also automatically filter out deals that are not suitable because of your age or the type of vehicle you want.

The bottom line is that a few minutes online before boarding your flight will save you a lot of hassle and money when you arrive. The further in advance you plan, the more time you'll have to monitor prices and snag a great deal. You'll be ready to pick up your keys and get on with enjoying the amazing activities Queenstown has to offer.

Think About the Season

Queenstown is a winter wonderland. There's awesome skiing and snowboarding in the Southern Alps from June through October. But if you're heading in from sunnier climes, there are a few things you need to consider.

First, how much experience do you have driving on icy or snowy roads? They can be treacherous, and up in the mountains, they may not always be the paved roads that you're used to.

If you're coming from the northern hemisphere, remember that New Zealand's winter is in your summer. You're going to need to keep an eye on the local weather reports and rent a car in Queenstown that comes with snow chains.

They'll provide the maximum grip when you're driving on ice and snow. They'll ensure that your Queenstown car rental is memorable for all the right reasons.

Check Before Taking a Ferry

New Zealand is mainly comprised of two large islands - the North Island and the South Island. If you're flying into Queenstown, you'll be in the southern part of the South Island. The only way to go by vehicle from the South Island to the North Island is by car ferry.

The only snag is that many Queenstown car rentals won't allow you to make this journey with one of their vehicles. However, some of them will. So if you're planning to do this, make sure that you check first that it's permitted.

Ferry companies will allow you to book in advance by selecting 'rental car' instead of giving the car registration number.

New Zealand's Winter is the Cheapest Time

If you're looking to make those car rental dollars stretch as far as possible, then the winter is your best time to come. June is the cheapest month of the year to hire a car, and December is the most expensive on average.

If you were coming for winter sports anyway, cheaper New Zealand car rentals are just a bonus. And even if you're not heading for the slopes, there are still a ton of awesome activities to keep you occupied in the winter months. From cruising the lake in a steamship to hiking on clear days, all you'll need is your woolies and your sense of adventure.

Bring a GPS With You

As in most parts of the world, the cost of hiring a GPS from a Queenstown car rental company is going to be pretty steep. You can save yourself a packet by bringing your own. If you've got a dedicated portable GPS in your car at home, bring it with you.

If not, you can use Google maps when you've got a signal (check out roaming fees before you use it, though). Even better, download a GPS app on your phone, and you've got what you need. Don't forget to pack an in-car charger for your phone as well!
Queenstown Car Rental FAQs
With these top tips, you'll be able to find yourself a great deal on car rentals in Queenstown. But here are a few other burning questions Queenstown visitors want to know the answer to.
Can I Add Additional Drivers?

Car rental providers will allow you to add additional drivers for a daily fee.Check the box and add any additional drivers before you start searching on the comparison site.

What Is Driving Around Queenstown Like?

The first thing to remember is that in New Zealand,we drive on the left-hand side of the road.If you hire a manual car,then changing gear with your left hand may take a little getting used to.But after a few miles,you'll soon settle into it.

Also,bear in mind that the roads around Queenstown offer incredible views at almost every turn.Make sure that you don't get distracted and keep your eyes on the road at all times.

Which Is the Best Car Hire Company in Queenstown?

There are a number of excellent companies for New Zealand car rentals.The best thing to do is check out reviews before booking.You'll get to hear firsthand what customers really think of their experience with the company.

What are my car rental options at the Queenstown airport?

When you fly into Queenstown,you will want to get your car rental in the Queenstown airport.This is the most popular location for a car rental in Queenstown.Because of this,many different cars and companies are available for you to choose from.

International car rental companies are here along with local agencies.These provide a wide selection of cars,payment methods,and specific rental details.

It is best to arrange your car rental before you travel.This will allow you to view all your options and have your car ready when you land.

What cars am I able to choose from?

The most popular car rental options are compacts,like the Kia Rio and Toyota Yaris.If you are looking for a cheap car rental in Queenstown,these are your go-to selections.

If you would like something larger,SUVs and large passenger vans are also available.Some rental companies also offer electric cars.

There is no need to worry about concerns driving a manual car.A majority of the rental vehicles have an automatic transmission.

Do I need insurance to rent a car?

You do not need insurance to rent a car,but it is highly recommended.This protects you in case of an accident with your car rental in Queenstown.

Your insurance company's policy may already give you renter's insurance.If not,many rental companies and booking sites will offer youshort-term insurance.

What is traffic like in Queenstown?

Traffic in Queenstown is calm and makesgetting around towneasy.Many large highways connect Queenstown to other destinations.Renting a car allows you to see many of the great things New Zealand has to offer.

No matter where you are traveling there are a few things to remember.

Obey all local traffic laws and signs.Give yourself plenty of time to get to your location.And if you are an American visiting,remember that people drive on the left side of the road.

How is my car cleaned?

You care about your health,especially in light of the pandemic.You should know what steps your car rental company is taking to ensure your safety.

Most rental companies will have details on their websites on what they do to clean their rental cars.There you can look into their commitment to preventing the spread of disease.

Before making a car rental in Queenstown,analyze all the necessaryhealth considerations.

What sites should I drive to see in Queenstown?

While you are visiting and getting a car hire in Queenstown,there are a few places you will want to check out.They range from in-town drives to a few hours.

You will want to try skiing while you are there,as Queenstown is known for its ski slopes.Queenstown also has an expansivebike trail systemthat you can explore.

A few hours of driving along the scenic highway will take you to Lake Wanaka and Lake Hawea.From here,you can explore the South Alps'Mount Aspiring National Park.

These are wonderful places to drive to and visit while you have your car rental in Queenstown.
Get the Best Deal on Car Rentals in Queenstown
At KingRentalCars.com, we offer great deals on car rentals in Queenstown. We work with all the leading brands of car rentals and have a fantastic range of vehicles to choose from. From nippy town cars to rugged 4x4s, you're bound to find the right vehicle for your trip.
Start searching for your car rental deal right now!
Holiday car bookings made easier, car hire in Queenstown
Getting to know Queenstown
Hiring a car is made easy with KING Rentalcars in Queenstown.
Queenstown is a resort town in Otago in the south-west of New Zealand's South Island. It has an urban population of 15,450.

The town is built around an inlet called Queenstown Bay on Lake Wakatipu, a long, thin, Z-shaped lake formed by glacial processes, and has views of nearby mountains such as The Remarkables, Cecil Peak, Walter Peak and just above the town, Ben Lomond and Queenstown Hill.

The Queenstown-Lakes District has a land area of 8,704.97 square kilometres (3,361.01 sq mi) not counting its inland lakes Hāwea, Wakatipu, and Wānaka. The region has an estimated resident population of 48,300. Neighbouring towns include Arrowtown, Glenorchy, Kingston, Wānaka, Alexandra, and Cromwell. Queenstown is known for its commerce-oriented tourism, especially adventure and ski tourism.
Queenstown Weather today
-3.9 — 7.6 ℃

24.98 — 45.68 ℉

Partially cloudy
Queenstown Climate
Because of its relatively moderate altitude (310 metres) and high mountain surroundings, Queenstown has an oceanic climate. Summer has long warm days with temperatures that can reach 30 °C while winters are cold with temperatures often in single digits with frequent snowfall, although there is no permanent snow cover during the year. Queenstown lies within the rain shadow of the Southern Alps, but being closer to the west coast the town is more susceptible to rain-bearing fronts than nearby Cromwell, Wānaka and Alexandra. The hottest recorded temperature in Queenstown is 35.2 °C (95 °F), taken on 29 January 2018 in the town, while the coldest is −10.3 °C (13 °F), taken at the airport on 19 June 1992.
Here are some real comments we've collected that we hope will help you
Places to visit in Queenstown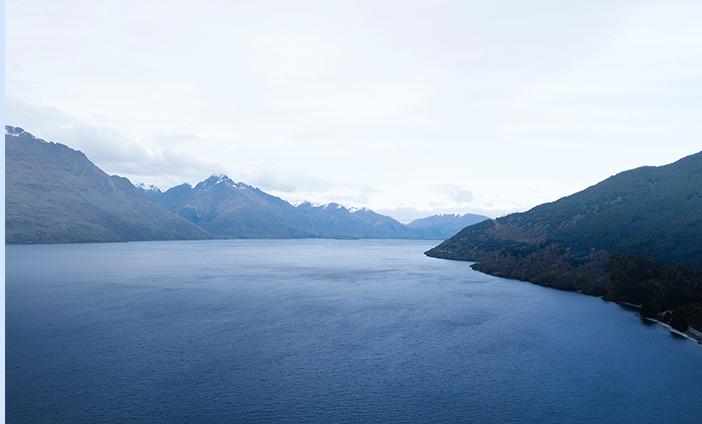 Lake Wakatipu
Lake Wakatipu is renowned for its scenic beauty, as it is surrounded by mountains. The Remarkables mountain range lies along its southeastern edge. It is a popular venue for adventure tourism, with skifields, paragliding, bungy jumping and tramping tracks within easy reach. A vintage steamboat, the TSS Earnslaw regularly plies its waters. Several vineyards are nearby in Gibbston.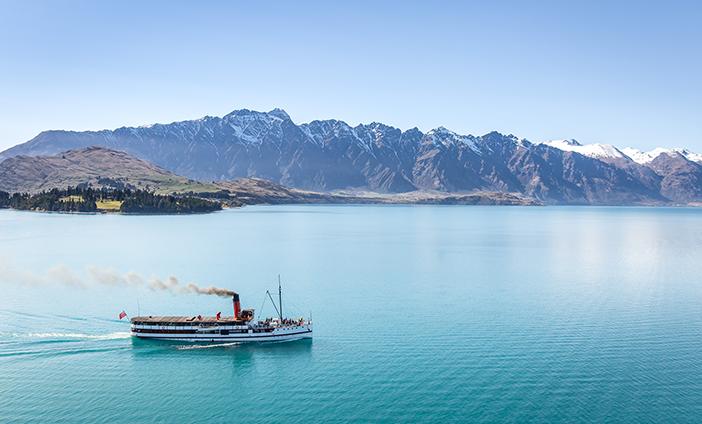 TSS Earnslaw
The TSS Earnslaw is a 1912 Edwardian twin screw steamer based at Lake Wakatipu in New Zealand. It is one of the oldest tourist attractions in Central Otago, and the only remaining commercial passenger-carrying coal-fired steamship in the southern hemisphere. Take a stunning voyage from Queenstown to Walter Peak Sheep Station and have an introduction to a high country sheep station.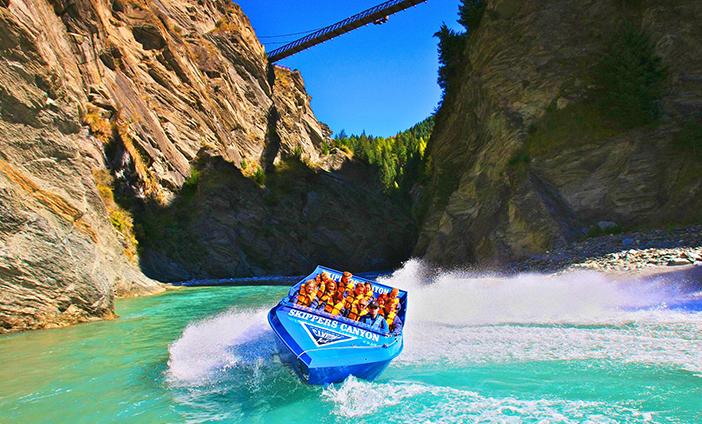 Skippers Canyon
Skippers Canyon is a historic and scenic gorge, some 22 kilometres in length, several kilometres north of Queenstown, New Zealand. Today accessed from Queenstown via the same road that leads to the Coronet Peak skifield, Skippers Canyon is carved out by the Shotover River. Once a busy goldmining area, Skippers Canyon was accessed by Skippers Road, which is today one of New Zealand's better known scenic roads.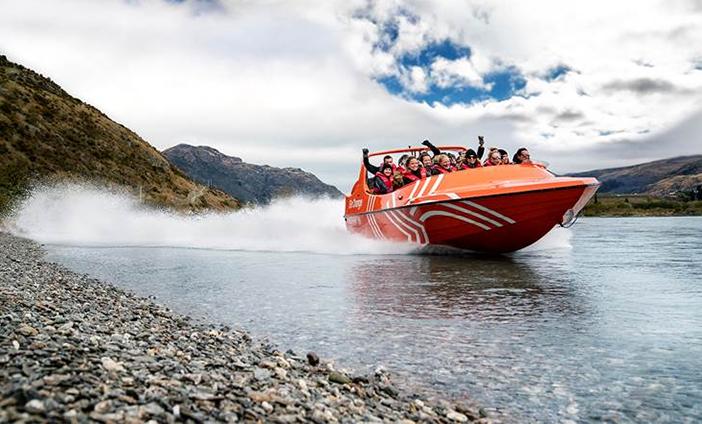 Jetboating on the Shotover River
The only way to experience our Canyons, see their beauty and feel their power, is to hop on the world's most exciting jet boat ride, the world's most exciting jet boat ride. A unique combination of beauty and power, it's an experience like no other, blending pristine natural landscape with wall to wall canyon action from start to finish! These jet boats are safe but truly exhilarating.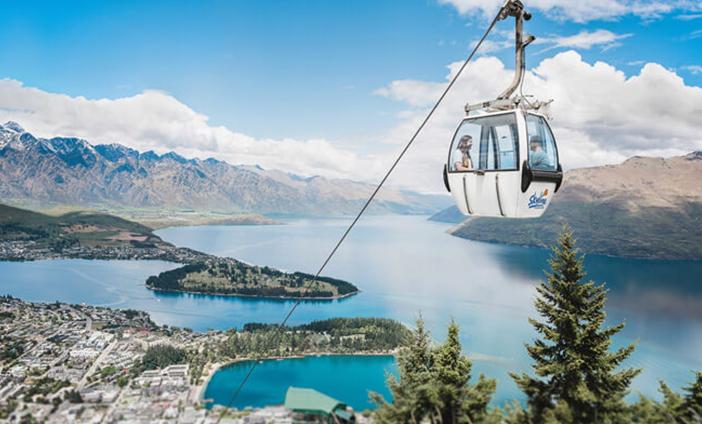 Queenstown Gondola
Take a ride in Queenstown's iconic Gondola and immerse yourself in spectacular panoramic views of Queenstown and the surrounding mountains. When you get to the top, discover a host of family-friendly activities on offer. Get your fix of downhill fun with the Skyline Luge, settle in for a relaxing evening with the best of New Zealand and international cuisine at Stratosfare Restaurant & Bar, or journey into the hidden world of the night sky with Skyline's guided Stargazing experience.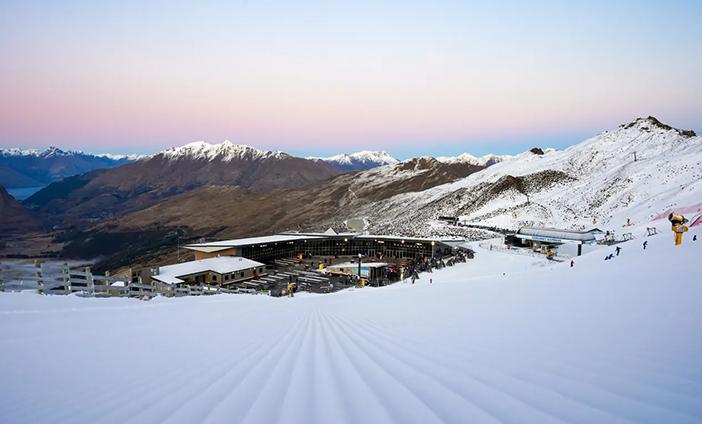 Coronet Peak Ski Field
The Peak is one of New Zealand's most popular ski resorts due to its proximity to Queenstown, varied terrain and quality facilities, offering two high speed six-seater chairlifts and a high speed beginner chairlift. The view from the skifield south across Lake Wakatipu and the smaller nearby Lake Hayes is a further contributor to the mountain's success. Dubbed the "original" resort ski area Coronet Peak is only 25 minutes from Queenstown.
New Zealand monthly average rental price comparison
Car hire prices in New Zealand vary widely depending on the season, policies and activities. I hope our statistical table can help you.
New Zealand average rental days per month comparison
The number of rental days in New Zealand varies for various reasons. I hope our statistics will be helpful to your trip.
The most popular car rental spot in Queenstown
I
n
Queenstown International Airport
Other popular cities in New Zealand