Car Rental in Nelson: FAQs, Deals, How-Tos, and More
Drop-off Date:
rental period: 7 days
I live in
and the main driver is aged
Nelson has all the leading brands of car rentals available and some fantastic vehicles to choose from
Car rentals recommended for you
Great Deals
5 Doors
5 Seats
1Suitcase
A/C
Automatic
Petrol
5 Doors
5 Seats
2Suitcases
A/C
Automatic
Petrol
5 Doors
5 Seats
1Suitcase
A/C
Automatic
Petrol
Popular Vehicles
5 Doors
5 Seats
1Suitcase
A/C
Automatic
Petrol
5 Doors
5 Seats
3Suitcases
A/C
Automatic
Petrol
5 Doors
5 Seats
1Suitcase
A/C
Automatic
Petrol
Hybrid / Electric cars
Toyota Camry Hybrid
Touring
5 Doors
5 Seats
3Suitcases
A/C
Automatic
Hybrid/Electric
5 Doors
5 Seats
2Suitcases
A/C
Automatic
Hybrid/Electric
5 Doors
5 Seats
2Suitcases
A/C
Automatic
Hybrid/Electric
Car Rental in Nelson: FAQs, Deals, How-Tos, and More
Are you looking to explore New Zealand and catch a few rays at the same time? Nelson is the perfect spot. With over 2,350 hours of sunshine a year, it's one of the sunniest places in New Zealand.
Some people call it the Center of New Zealand - it's even got a monument to say so. It's the natural starting point for your New Zealand adventures. The Nelson Tasman region is home to wineries, stunning beaches, and national parks.
But before you can explore, you'll need a great rental. Let's take a look at car rental in Nelson.
How to Rent a Car in Nelson

Nelson Airport is the best place for car hire in Nelson.

When you exit the terminal building, you'll find all your options for car rental at Nelson Airport on your left. Dropping your car back afterward is a breeze. Head for the rental car park and leave your keys in the drop-off boxes if the offices are closed.

You could just walk up to the counter of any of the leading international and local brands who have counters there and hire a car. But to get a rental car at Nelson Airport for a cheap price, that's not your best option. You need to visit kingrentalcars.com - your one-stop shop for great car rental deals.

We have deals from all the leading brands available at Nelson Airport. Just enter Nelson Airport (NSN) as your pick-up location, add your dates, and away you go.

You can filter the deals by pickup location, car requirements, number of seats, car size, fuel policy, and payment. The age is automatically set to 25+. If you're below this age, click on the 25+ link to open a list of ages, back to 21.

King Rental Cars can give you access to car rental deals and promos that they've negotiated with car hire companies themselves.

What Kind of Car Do I Need in Nelson?

The city of Nelson itself is pretty small so you're going to want to head out and explore. A compact car is fine for short journeys, if you're on a tight budget, or you don't plan to head on some of the trickier local roads. But if you want to really feel like you own the road and be ready for whatever the New Zealand climate throws at you, consider hiring an SUV.

They're not always much more than compact cars. In fact, they're sometimes cheaper. They can seat four adults in comfort and give you a high riding position. That makes them perfect for helping your passengers absorb as much of the view as possible.

There are lots of choices in this category, from the compact Suzuki Vitara to the beast that is the Toyota Landcruiser Prado.

Driving in New Zealand

If you live in the US, you might find New Zealand to be a very different driving experience. If you're used to wide roads and straight lines, this is going to take a few minutes to get used to.

The first thing you'll notice when you drive your rental out of the airport is that you're driving on the left. If you're in a manual, that means the stick's on your left, not your right.

New Zealand also has a lot of tight, winding roads due to its mountainous landscape. These roads give you incredible views but as the driver, you need to keep your eyes on the road at all times. So make sure you allow yourself lots of time for your journeys.

This will mean that you can stop off regularly to admire the scenery and your plans won't be derailed if you run into a flock of our famous New Zealand sheep.
Nelson Car Rental FAQs
Getting excited about hitting the roads around Nelson? Let's clear up some of your burning questions first.
How Long Will It Take to Drive from Nelson Airport to Nelson Downtown?

It'll only take around 15 minutes if traffic is light.Nelson Airport is only 8km(5 miles)from Nelson city center.If you're worried about your map reading skills,you can always hire a GPS from the rental company.Alternatively,save yourself a bit of cash by downloading a GPS map on your phone.

Don't rely on Google or Apple Maps in case you don't have a signal when you're out in the boonies.

What Will I Need to Hire a Car in Nelson?

Car renting in Nelson is as easy as showing your reservation,driving license,and credit card.

Your reservation will usually include a basic level of insurance.You can increase the level of protection for an extra daily fee at the reservation counter.You'll need a credit card for the insurance excess(deductible)in the case of an accident.

My Driving License Isn't in English.Does It Matter?

Anyone who has a driving license in English can use it in New Zealand.But if your license is not in English,you'll need to get an International Driving Permit or anapproved translationof your driving license.

Make sure you keep both of them with you at all times when driving in New Zealand.

Where Can I Explore from Nelson?

Nelson is a great starting point for a South Island adventure.

Locally you have Picton and the Abel Tasman National Park.Not to mention the Nelson Lakes National Park,which is home to majestic peaks,beautiful secluded lakes,and tons of walking routes.

You can also head off further afield and explore other South Island attractions,including:

Milford Sound

Mount Cook(New Zealand's highest mountain)

Wine tasting in Central Otago

Cities including Christchurch and Dunedin

Can I Get a One-Way Car Hire in Nelson?

Sure you can!Just select different pick-up and drop-off locations when you're searching for car rentals.Be aware that there'll usually be an extra fee for a one-way rental.
Snag Great Deals on Car Rental in Nelson
Car rental in Nelson is super-easy. Just search for a great deal before you come and collect it from the desks conveniently located at the airport terminal.
Search Kingcarrentals.com and find your perfect wheels for exploring Nelson and beyond!
Holiday Car rentals in Nelson
Getting to know Nelson
Holiday car rentals in Nelson, with KING Rentalcars. Within one hour of Nelson you have access to lakes, mountains, rivers, golden beaches and native bush. You are also within each reach of the airport and the ferry that transits between the North and South Islands.

Situated at the top of the South Island, on the shores of Tasman Bay, Nelson is the oldest city in the South Island. It was established in 1841 and became a city by royal charter in 1858. It has a population of about 51,000 people, but the numbers swell in the summer as the Nelson-Tasman area is a favourite holiday spot for many. 

There is no shortage of things to do either. The Nelson Heritage Festival celebrates the history of the area. For biking enthusiasts there is mountain biking trails and the Kaiteriteri Big Bike Weekender. Te Ramaroa is an extraordinary festival of light held in the winter. In the spring, enjoy the Cherry Blossom Festival in the grounds of Miyazu Gardens.
Nelson Weather today
-5.8 — 0.4 ℃

21.56 — 32.72 ℉

Snow, Rain, Overcast
Nelson Climate
Nelson has a temperate oceanic climate (Cfb), with mild winters and warm summers. Nelson has rainfall evenly distributed throughout the year and has fewer frosts due to the highly marine geography of New Zealand. Winter is the stormiest time, when gales and storms are more common. Nelson has one of the sunniest climates of all major New Zealand centres, earning the nickname 'Sunny Nelson' with an annual average total of over 2400 hours of sunshine. The highest recorded temperature in Nelson is 36.3 °C (97 °F), the lowest −6.6 °C (20 °F).
Here are some real comments we've collected that we hope will help you
Places to visit in Nelson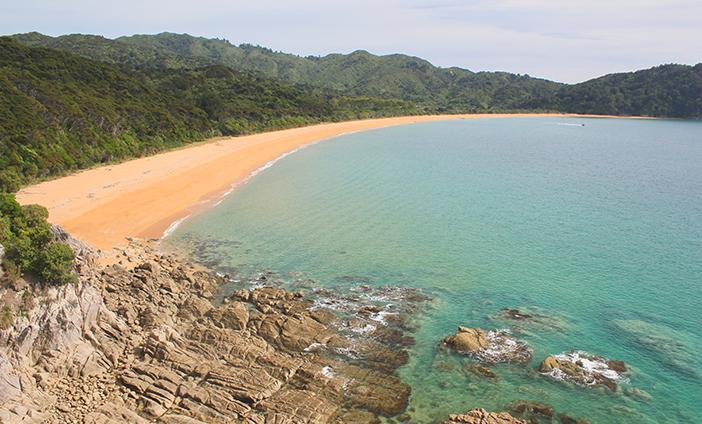 Abel Tasman National Park
Abel Tasman National Park is a New Zealand national park located between Golden Bay and Tasman Bay / Te Tai-o-Aorere at the north end of the South Island. Covering an area of 237 km2, the park is the smallest of New Zealand's national parks. Some of the birds that frequent the park are petrels, shags, penguins, gulls, terns, and herons. Possums, wild pigs, deer, and goats also frequent the park.
Nelson Lakes National Park
Nelson Lakes National Park is in the South Island of New Zealand, at the northern end of the Southern Alps. It was formed after the passing of the National Parks Act in 1952. The main access point to Nelson Lakes National Park is at Lake Rotoiti and the village of Saint Arnaud, on State Highway 63. The park is a popular area for camping, tramping and fishing.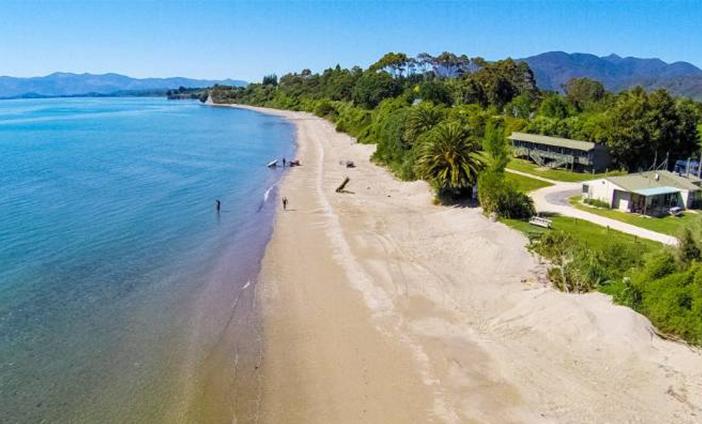 Golden Bay
Golden Bay / Mohua is a shallow, paraboloid-shaped bay in New Zealand, near the northern tip of the South Island. The bay was once a resting area for migrating whales and dolphins such as southern right whales and humpback whales, and pygmy blue whales may be observed off the bay as well. It is known for being a popular tourist destination, because of its good weather and relaxed, friendly lifestyle.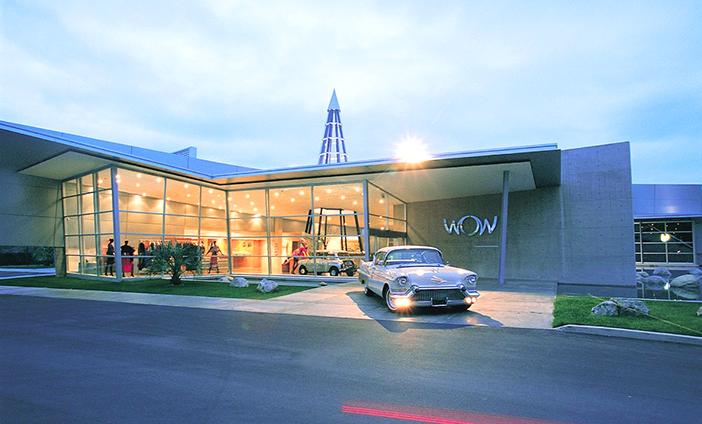 Nelson Classic Car Museum
Nelson Classic Car Museum is the best place to see more than 150 cars in immaculate condition. From our little 1908 Renault AX, to classics of the 1950s including Vauxhalls, Triumphs and Cadillacs, through to the exquisite mastery of Jaguar and Ferrari. Come and relive your own memories of your grandad's car, your first car and your dream car!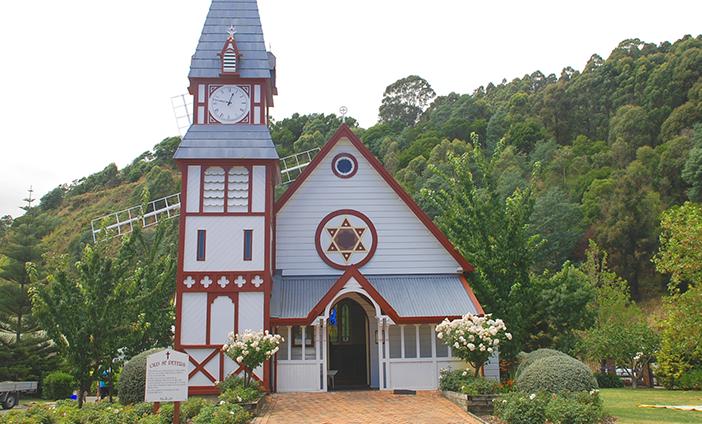 Founder's Heritage Park Museum
Founders Heritage Park is a museum in Nelson, New Zealand, housing a number of groups with historical themes, including transport. The buildings it houses are a mix of donated original buildings and historic replicas constructed with the help of local companies. Most of the historic collections have been donated by Nelson residents.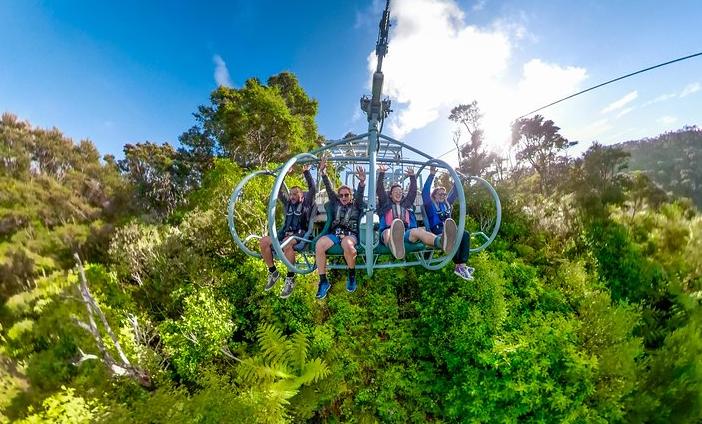 Nelson Skywire Experience
The Worlds longest Flying Fox - you trip starts with a mini-bus journey up through the park to the launch platform of the Skywire. The ride takes up to 4 people at a time and can reach speeds of up to 100km/hr. The ride takes you both forward and backwards, with 800 metres of gravity assisted freewheeling in each direction - combined with 700 metres of scenic journey in each direction, finishing back at the start after nearly 10 minutes of thrilling adventure.
New Zealand monthly average rental price comparison
Car hire prices in New Zealand vary widely depending on the season, policies and activities. I hope our statistical table can help you.
New Zealand average rental days per month comparison
The number of rental days in New Zealand varies for various reasons. I hope our statistics will be helpful to your trip.
The most popular car rental spot in Nelson
Other popular cities in New Zealand