Car Rental Tauranga: Guide to Hiring a Rental Car in New Zealand
Drop-off Date:
rental period: 7 days
I live in
and the main driver is aged
Tauranga has all the leading brands of car rentals available and some fantastic vehicles to choose from
Car rentals recommended for you
Great Deals
5 Doors
5 Seats
1Suitcase
A/C
Automatic
Petrol
5 Doors
5 Seats
1Suitcase
A/C
Automatic
Petrol
5 Doors
5 Seats
2Suitcases
A/C
Automatic
Petrol
Popular Vehicles
5 Doors
5 Seats
1Suitcase
A/C
Automatic
Petrol
5 Doors
5 Seats
3Suitcases
A/C
Automatic
Petrol
5 Doors
5 Seats
1Suitcase
A/C
Automatic
Petrol
Hybrid / Electric cars
Toyota Camry Hybrid
Touring
5 Doors
5 Seats
3Suitcases
A/C
Automatic
Hybrid/Electric
5 Doors
5 Seats
2Suitcases
A/C
Automatic
Hybrid/Electric
5 Doors
5 Seats
2Suitcases
A/C
Automatic
Hybrid/Electric
Car Rental Tauranga: Guide to Hiring a Rental Car in New Zealand
In the year ending March 2020, 54% of visitors to New Zealand hired a rental car. New Zealand's borders are now open again to international visitors. It's the perfect time to head to this stunning country and grab a rental so you can explore it on your terms.
Tauranga should be near the top of your list of places to visit - and not just because it's one of New Zealand's most northerly attractions. Situated on the beautiful Bay of Plenty, it has something for adventure lovers and culture vultures.
Let's see how to get the perfect car rental in Tauranga so you can focus on the new sights and sounds that await you.
Tauranga Rental Car Hire

In Tauranga, you have the option of three rental car pick-up locations. If you're flying into Tauranga, you've got lots of options for rental cars at Tauranga Airport. They're all conveniently located in the arrivals area, close to the baggage claim.

To get a great deal on car rental at Tauranga Airport, don't leave it until you arrive. Head to kingscarrental.com and enter Tauranga Airport (TRG) as the pick-up location. Search as early as possible to snag early bird discounts.

If you're arriving in Tauranga by other means and don't want rental cars at Tauranga Airport, you have two pick-up locations in the city. There is Tauranga Downtown and the suburb of Mount Maunganui.

We've made it easy to find exactly what you're looking for. The search box assumes you are over 25 but it's easy to change this by clicking on the 25+ link. This will open a drop-down list and you can select your age - the minimum is 21.

Once you've started your search, you can refine it to find exactly what you want. Filter by:

Car requirements, Number of seats, Car size, Fuel policy, Payment options

The best time of year to visit Tauranga is during the New Zealand summer. If you live in the northern hemisphere, remember that's December to February. It reaches an average high of 22.1°C (71.7°F) in January, with low rainfall and some of the lowest humidity. No wonder so many Kiwis, as well as international tourists, flock to the Bay of Plenty every year!

Check out our deals and promos to get special discounts at certain times of the year.

What Car Should I Get in Tauranga?

If you're planning to spend a few days around Tauranga and maybe head up to Auckland for a visit, then any rental option will do. Compact cars aren't always the most luxurious but if there are just two of you and you don't have a lot of luggage they're an economical choice.

But SUVs are king in New Zealand and with good reason. They're compact enough for city driving and comfortable enough to spend hours in. But they're also rugged enough to endure anything that the New Zealand climate throws at them.

If you're planning to use one of the Tauranga locations as a starting point for exploring more of the North Island, an SUV may be a smart choice. Check in advance and you might find they don't run you that much more than a compact car. They also allow you to carry more luggage without feeling hemmed in.

You might have heard that diesel is cheaper than petrol in New Zealand. That's true but if you hire a diesel from a car rental in Tauranga Airport or any other location, you'll have to pay a Road Users Charge. This will probably offset the savings you'll get from hiring a diesel.
Car Hire Tauranga FAQs
You know your pick-up location for your Tauranga rental car hire but you've still got a few questions on your mind. Take a quick look at our FAQs to book with confidence.
How Can You Pay for a Car Rental in Tauranga?

With King Car Rentals,you have three options.You can either pay in full upfront,pay a deposit now and the balance at pick up,or you can pay in full at pickup.

Not all deals come with all of these options.The most common option is to pay at pick up.

When you pay,you'll also be asked for a credit or debit card.This is used for any additional expenses.This could be a bond to cover the excess(deductible)if you're involved in an accident or parking fines and tolls.

The name of this card will need to match the name of the main hirer.You'll get your bond back when you return the car.

Can You Get a One-Way Car Hire in Tauranga?

Sure you can!When you search for your rental car,simply select different pick-up and drop-off locations.This will show you all the companies that allow you to do this.It's a great option if you want to explore the north island from top to bottom and drop the car off in Wellington,for example.

Just bear in mind that these hires will have a minimum duration and a one-way fee.

What Do You Need When You Pick Up Rental Cars at Tauranga Airport?

When you pick up the car you'll need your reservation details,driving license,and a credit or debit card.

If your driving license is not in English,you'll need an International Driving Permit.Another option is to get an approved translation of your non-English license.If you have a restricted license you will not be able to hire a car.

Can I Reserve a Specific Model of Car?

No,this is not possible.Because of the way car rental companies organize their fleet,it's impossible for them to commit to having a particular model of car available for your booking in advance.

Which Type of Car Is Cheapest in Tauranga?

On average,compact cars are the cheapest and most popular cars to rent in Tauranga.But if you've got your heart set on another category,include them in your search.The difference may not be too great.
Choose King Rental Cars for Car Rental in Tauranga
At King Rental Cars, we make car rental in Tauranga easy.
You can quickly search for deals from any of the three locations for car hire in Tauranga. We negotiate promos to bring you some of the hottest deals out there.
Start your Tauranga rental car search right now!
Car rental deals in Tauranga
Getting to know Tauranga
Renting a car is easy & affordable, with KING Rentalcars. One of the jewels of the North Island is the Bay of Plenty City of Tauranga. It has a population of about 155,000 and is one of New Zealand's fastest-growing cities. It has become the retirement capital of the North Island because of its pleasant coastal aspect, warm climate and convenient access to Auckland, Hamilton and Taupo.

Tauranga is one of New Zealand's main centers for business, international trade, culture, and horticulture. It is supported by the Port of Tauranga, the largest port in New Zealand in terms of gross tonnage and efficiency. It has become an affluent city, with a buoyant economy, diverse culture, unpinned by horticulture and viticulture in the surrounding areas. 

A bridge over the harbour connects Tauranga to Mount Maunganui, a beach town with hot-water salt-pools and an extinct volcano with winding walking paths and spectacular views.
Tauranga Weather today
13.5 — 16.8 ℃

56.3 — 62.24 ℉

Rain, Overcast
Tauranga Climate
Tauranga has an oceanic or maritime temperate climate. It can also be described as subtropical. During the summer months the population swells as holidaymakers descend on the city, especially along the popular white coastal surf beaches from Mount Maunganui to Papamoa.
Here are some real comments we've collected that we hope will help you
Places to visit in Tauranga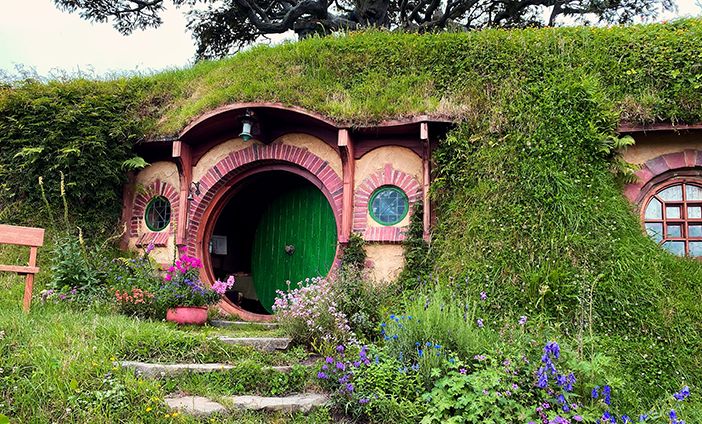 Hobbiton Movie Set
The Hobbiton Movie Set was a significant location used for The Lord of the Rings film trilogy and The Hobbit film trilogy. It is situated on a family run farm about 8 kilometres west of Hinuera and 10 kilometres southwest of Matamata, in Waikato, New Zealand, and is now a Tolkien tourism destination, offering a guided tour of the set.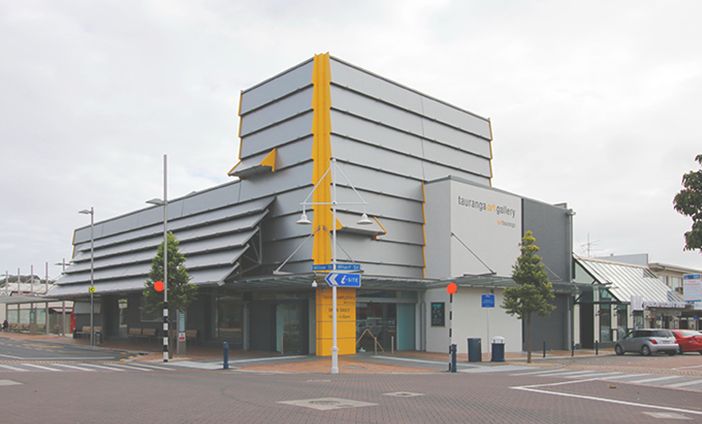 Tauranga Art Gallery Toi Tauranga
Tauranga Art Gallery an Arts Gallery located in the Western Bay of Plenty District, New Zealand. The gallery exhibits historical and contemporary art. The building provides 1,300 square metres of floor space, over two levels, with 700 square metres of exhibition space. Tauranga Art Gallery was officially opened by Prime Minister Helen Clark on 20 October 2007.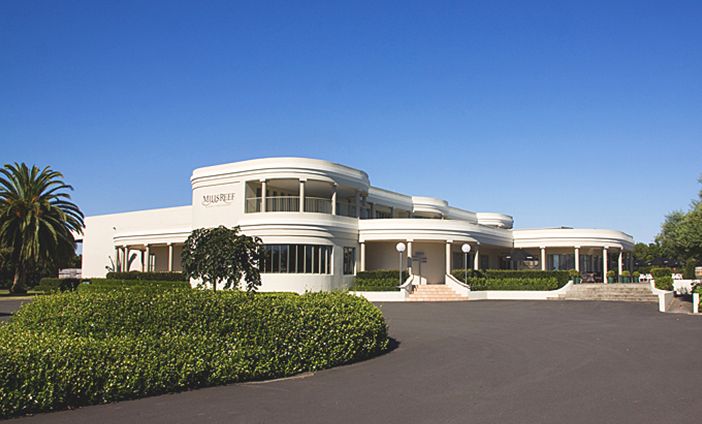 Local Tasting Tour
Now home to the prestigious medal-winning wines of Leveret and Mills Reef Winery. This will be another opportunity to sample excellent NZ wines & to ask questions about NZ wine-styles & terroir. The tour returns to Tauranga for dessert & a cocktail at one of Tauranga's most popular restaurants, Takara, bordering Eat Street in the bustling CBD, overlooking our lovely harbour.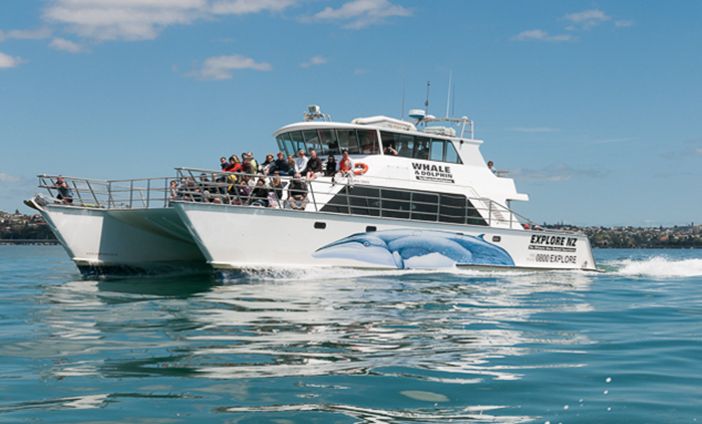 Dolphin and Wildlife Cruise – Bay Explorer
Your half day Dolphin & Wildlife Cruise begins as you're welcomed aboard the Bay Explorer at Tauranga waterfront jetty. You will spend the cruise exploring the pristine Bay of Plenty coastline and islands. With dolphins swimming alongside our vessel, it's the best way to see dolphins in Tauranga. Watch seasonal seabirds, penguins, seals, whales, sunfish, school fish, sharks, orca… even turtles!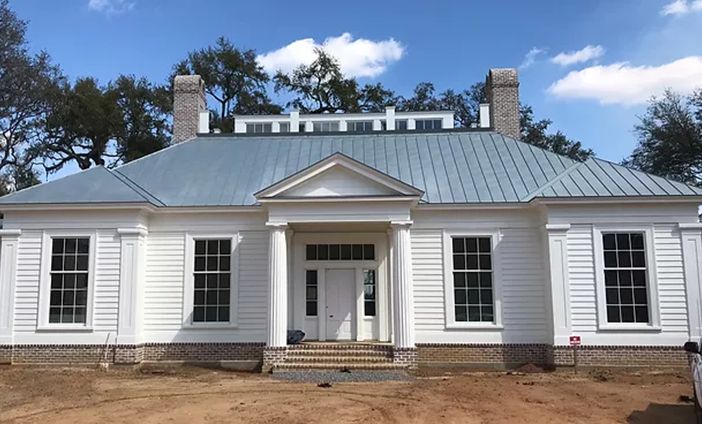 The Elms
Kia ora and welcome to The Elms | Te Papa Tauranga, one of New Zealand's oldest heritage sites. As a place of early contact between Māori and Pākehā, this historic site remains at the centre of Tauranga's history and identity today. Encompassing category one listed heritage buildings and nationally significant collections – this one hectare property is a must-see destination for visitors to the region.
Guided Footprints
Enjoy a guided climb to the summit of Mauao or walk around the base track. Hear the Maori legends of the area. Identify significant landmarks, archaeological sites, harbour activities and wildlife habitats. Enjoy a light snack and refreshment before descending down for a relaxing swim after at one of Mt Maunganui's unique attractions, situated at the base of Mauao itself.
New Zealand monthly average rental price comparison
Car hire prices in New Zealand vary widely depending on the season, policies and activities. I hope our statistical table can help you.
New Zealand average rental days per month comparison
The number of rental days in New Zealand varies for various reasons. I hope our statistics will be helpful to your trip.
The most popular car rental spot in Tauranga
Other popular cities in New Zealand