Everything to Consider When Choosing Car Rentals in Auckland
Drop-off Date:
rental period: 7 days
I live in
and the main driver is aged
Auckland has all the leading brands of car rentals available and some fantastic vehicles to choose from
Car rentals recommended for you
Great Deals
5 Doors
5 Seats
1Suitcase
A/C
Automatic
Petrol
5 Doors
5 Seats
1Suitcase
A/C
Automatic
Petrol
5 Doors
5 Seats
1Suitcase
A/C
Automatic
Petrol
Popular Vehicles
5 Doors
5 Seats
1Suitcase
A/C
Automatic
Petrol
5 Doors
5 Seats
1Suitcase
A/C
Automatic
Petrol
5 Doors
5 Seats
2Suitcases
A/C
Automatic
Petrol
Hybrid / Electric cars
Toyota Camry Hybrid
Touring
5 Doors
5 Seats
3Suitcases
A/C
Automatic
Hybrid/Electric
5 Doors
5 Seats
2Suitcases
A/C
Automatic
Hybrid/Electric
5 Doors
5 Seats
2Suitcases
A/C
Automatic
Hybrid/Electric
Everything to Consider When Choosing Car Rentals in Auckland
The 2021 Census in Australia found that 673,969 households in the country don't have motor vehicles. This can make it difficult to get around, especially while traveling. Luckily, there are many options for Auckland car rentals that you can choose from while you are traveling in Australia!
Do you want to learn more about the different car rental options and how you can find the best services for car rentals in Auckland?
Keep reading this guide for everything you need to consider when you are choosing a car rental service!

Choose the right supplier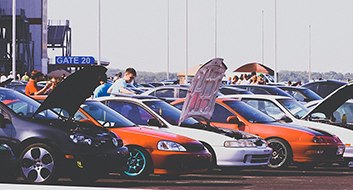 The right car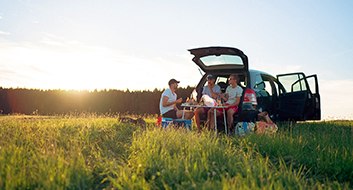 Rental Amenities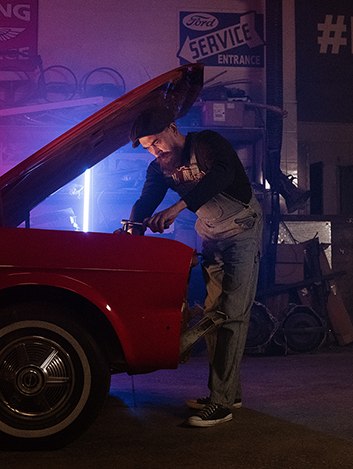 Flexibility and Convenience
Set a Car Rental Budget

One of the first things you need to consider when you rent a car in Auckland is your car rental budget. How much money are you willing to spend on a car rental service?

You may need to shop around to find a company with prices that fit your budget. When you consider your car rental budget, you also need to consider the additional costs of renting cars. This may include extra fees for mileage, gas, or even a young driver fee.

Still, it is important to realize that cheaper isn't always better when it comes to car rentals. If you work with a less expensive company, you may run into many problems with your vehicle rental.

To learn more about the price of car rentals in Auckland, you can compare the prices from each of our suppliers to find the best option for your needs.

Understand Your Travel Needs

Next, you need to define your travel needs. Depending on your reasons for travel and other factors, you may need to find specific vehicles to fit your requirements.

For example, you may need to ensure that you rent a vehicle that will work for the type of driving and travel you will be doing. You don't want to rent a convertible car if you will be traveling during bad weather!

Similarly, you need to make sure your vehicle will have enough space for you and your travel companions, along with your luggage.

Consider Car Rental Amenities

When you are choosing a car rental company in Auckland, you also need to consider the different car rental amenities you need.

For example, some car rental companies have a much wider variety of cars. These can range from sedans to premium luxury cars. If you want to travel in comfort and style, you may want to find a company that offers higher-quality vehicle brands.

If you are traveling with your family or young children, you may need to find a car rental company that offers car seats to protect the children while traveling.

There are many other amenities that car rental companies may offer, which help them stand out from their competitors. Learning more about these amenities will help you find the highest quality car rental service for your needs.

Prioritize Flexibility and Convenience

Flexibility and convenience are one of the most important factors to consider when you are traveling. There are so many things that can go wrong on your vacation or business trip, so you need to find a company that will work with your needs!

For example, does the car rental company allow you to make reservations online? Or do you need to wait until you arrive at your destination to be able to select a car for your traveling?

Does the car rental have a roadside assistance policy? If something happens on the road, like a flat tire, having this type of assistance will help you get back on your way as soon as possible.

There are many other ways that your car rental company can make your rental experience more convenient. This includes drop-off services for vehicles, unlimited kilometers included in the car rental rate, and no fines or late fees when returning the car rental.
Check Online Customer Reviews

Learning about the reputation of a car rental company is essential before you start traveling. This can help you avoid working with a low-quality or unreliable business.

One of the easiest ways you can do this is by checking online customer reviews. This way, you can see what types of experiences customers have had renting cars from this company in the past. Make sure you keep an eye out for any serious complaints or red flags.

You can also ask family or friends for recommendations. If they have traveled to Auckland before, they may be able to help you find a reliable company to work with!

Ask about Insurance

Even the best drivers may get into car accidents, even if they are not at fault. Because of this, you should always ask car rental companies about their insurance policies before you rent a car.

While your car rental company may not require you to purchase insurance for your rental, it may be beneficial.

Make sure you learn more about the different types of coverage they offer, the rates for their insurance policies, and what is covered by the insurance policy.

Prioritize Great Customer Service

Finally, you must prioritize finding a company that offers great customer service. This is crucial, as it can affect the rest of your travels.

You need to find a company that has reliable representatives that are willing to help you with any of your problems. They will be able to answer your questions faster and more effectively.

Excellent customer representatives will also help you choose the perfect car for your needs! They can help you compare the different cars available to find one that works for your travels.
FAQs About Car Rentals Auckland
Renting a car for a vacation is a big deal. So, it's not surprising that there are plenty of FAQs.Some of the most popular are below.
Is a Road Trip a Good Idea for Sightseeing in New Zealand?

Yes,it is!On a once-in-a-lifetime trip,the last thing you want is for your travels to be restricted.Driving across New Zealand allows you to go where you want,whenever you want.

There might be public transportation to popular tourist attractions.But you can only visit them during certain hours of the day.So,if you want to catch a glimpse of the sunset or arrive before the crowds of tourists,you might be out of luck.

Almost 3 million tourists visited New Zealandin 2019.You do not want to be arriving at the same tourist attractions as everyone else!

Does Driving or Flying Give You More Time to Explore New Zealand?

Your travel plans are already restricted if relying on planes or buses.So don't waste more time lining up for buses or arriving at airports two hours before departure.

Warren Buffett once said,"It's the only thing you cannot buy,I mean,I can buy anything I want basically,but I can't buy time."But choosing to travel by car can save you precious time to explore more.

Since our cars get serviced regularly,you don't have to worry about delays,unlike planes,trains,or buses.

Is It Cheaper to Drive or Fly Across New Zealand?

Your finances should be a priority on any trip,adventure or vacation.The more money you save,the deeper you can dive into a region's history,culture,and ways of life.

If you blow your budget on planes,you can't dine in restaurants or visit certain attractions.

Our budget car rentals start at only 10.48 NZD a day.To help you save even more,we offermonthly special promos.

Even when you factor in the cost of gas,you could save a small fortune!You can put that saved money towards more sites or a romantic candlelit dinner.

What Are the Benefits of Driving Across New Zealand?

Unless you're flying in a private jet,your seat will be small,firm,and uncomfortable.And if you need to stretch your legs,the best you can hope for is a walk to the restroom.

Our car rentalscome with all the modern-day conveniences.Bluetooth for your music,heating,air conditioning,lots of space,and more!

Our car rentals come with all the modern-day conveniences.Bluetooth for your music,heating,air conditioning,lots of space,and more!

What's the Best Way to Experience Nature in New Zealand?

New Zealand is home to 13 national parksand countless more natural wonders.Stunning nature is everywhere,and you can take a journey right through the heart of it.

On a plane,you only have a view of the seat in front of you.If you're lucky enough to have a window seat,you might be able to spot a landmark from 40,000 feet above the surface.

In your car,you can drive along,admire the natural beauty and stop to uncover hidden gems along the way.Getting off the beaten track in New Zealand will put a personal touch on your adventure.
Looking for the Best Car Rentals in Auckland?
When you are traveling in Auckland, having a reliable rental car will make your experience much more enjoyable! Considering each of these factors when choosing car rentals in Auckland will help you find the best company to work with.
If you need help finding car rental options while traveling in Auckland, KING Rentalcars.com can help! We work with dozens of trusted suppliers for car rentals and can help you find the best deals.
Contact us today to learn more about our rental car options and to compare the prices of each supplier.
Rent a car in Auckland
Getting to know Auckland
Go around Auckland city, by renting a compact car with KING Rentalcars. Auckland is New Zealand's largest metropolis, surrounded by stunning harbours and views of the sea. It is known as the "City of Sails" and has a population of 1.7 million people. It is, for that reason, the economic heart of the country. Auckland sprawls between the Manukau Harbour in the west to the Waitemata Harbour in the east. Even the central city is located on the stunning water-edge of the Viaduct Harbour. This has been the home of the American Cup.

For the tourist or person visiting Auckland, the easiest way to access its many attractions is by car. There are many monuments, museums and art galleries that are well worth a visit. Outdoor adventure includes visiting the many popular beaches and exploring the extensive coastline. The islands of the nearby Hauraki Gulf are also an opportunity to enjoy New Zealand's spectacular national parks. Auckland is the gateway to the far north, but you will need a rental car!
Auckland Weather today
15.2 — 18 ℃

59.36 — 64.4 ℉

Rain, Overcast
Auckland Climate
Under the Köppen climate classification, Auckland has an oceanic climate (Köppen climate classification Cfb), while according to the National Institute of Water and Atmospheric Research (NIWA), its climate is classified as subtropical with warm humid summers and mild damp winters. It is the warmest main centre of New Zealand. The average daily maximum temperature is 23.7 °C (74.7 °F) in February and 14.7 °C (58.5 °F) in July. The maximum recorded temperature is 34.4 °C (93.9 °F) on 12 February 2009, while the minimum is −3.9 °C (25.0 °F), although there is also an unofficial low of −5.7 °C (21.7 °F) recorded at Riverhead Forest in June 1936.
Here are some real comments we've collected that we hope will help you
Places to visit in Auckland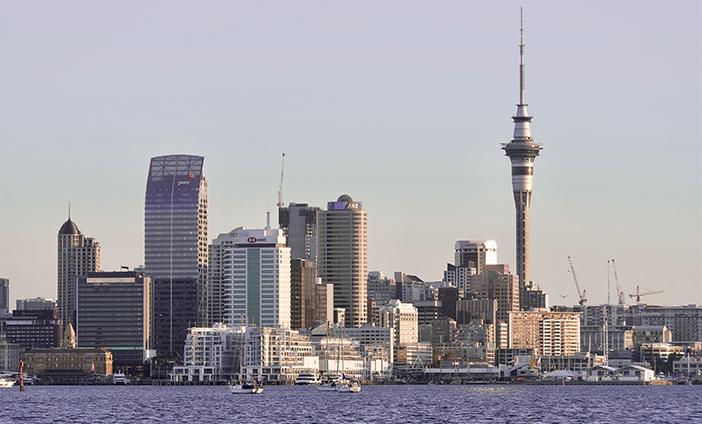 The Sky Tower Auckland
The skyline of Auckland is dominated by the Sky Tower, standing at 328 meters high. It is New Zealand's highest building. There is no better place to see the panorama view of the sprawling cityscape from the observation deck. Once there visitors can walk the 192 meter high Sky Walk or use it as a platform to carry out a Sky Jump!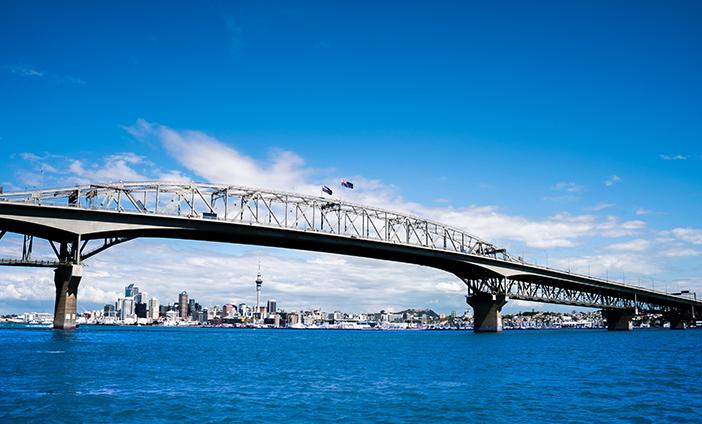 Auckland Harbour Bridge
This iconic bridge is in the centre of the harbour. It was built in 1959 and is more than a kilometre long and some 43 meters high. It is the main crossing between downtown Auckland and the northern reaches of the North Island. Activities include the Auckland Harbour Bridge Climb and the opportunity to try the 40 meter bungee jump!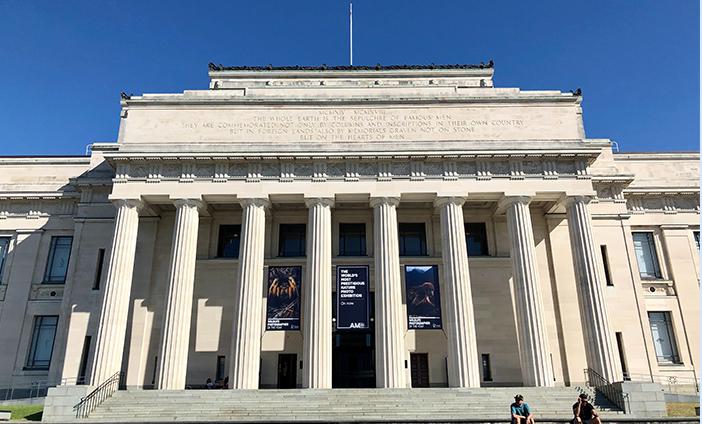 Auckland War Memorial Museum
The formal and imposing neoclassic designed building dating from 1929, stands at the top of the Auckland Domain. It was built as a memorial dedicated to the New Zealand soldiers who fought in World War I. Today it houses an impressive collection of artifact that trace the whole of New Zealand history. Of particular interest is the Māori galleries and the extensive natural history collection.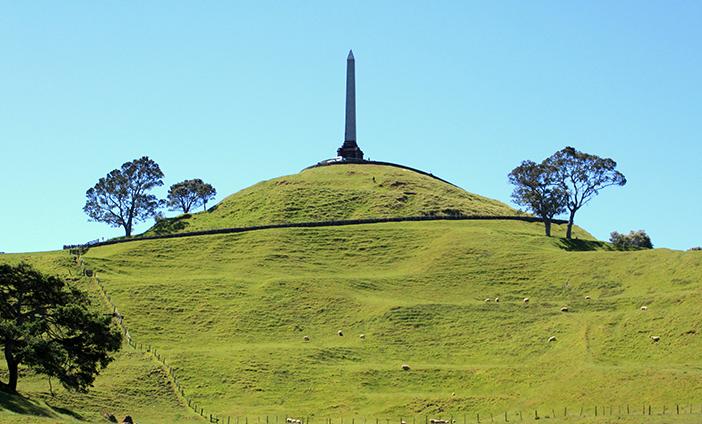 One Tree Hill
It is truly remarkable to find a rural scene in the heart of New Zealand's largest city. For many Aucklanders the volcanic cone of One Tree Hill is almost sacred. The hill is 182 meters high and is situated in Cornwall Park. The slopes contain the remnants of a Māori Pa. At the top is a monument remembering Sir John Logan Campbell who gifted the land to Auckland.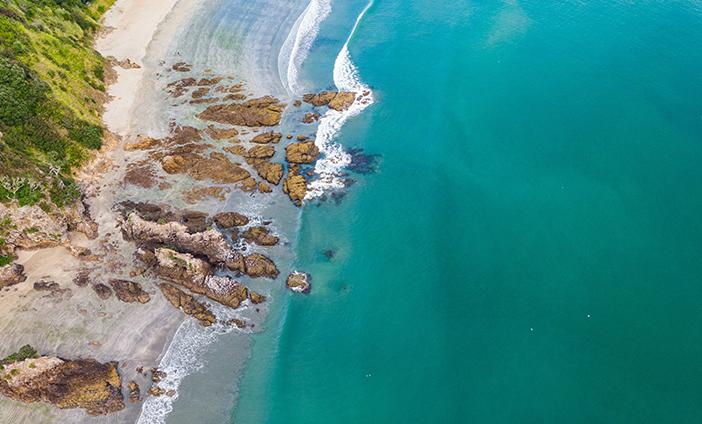 Waiheke Island
Waiheke Island is the most popular and lovely sunny spots to visit in the Hauraki Gulf. What will impress is not only the lovely walks for hikers, including the Church Bay Circuit, but the village atmosphere and the thriving café culture! Surrounded by white-sand beaches, it is well worth the short, 35 minute ferry trip from downtown Auckland to visit this incredible island.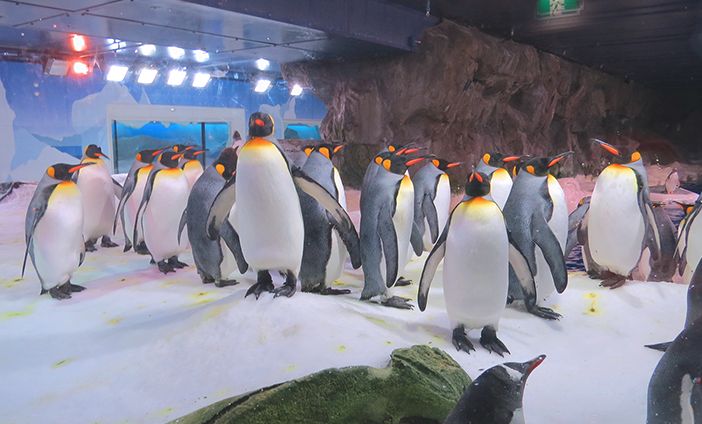 Kelly Tarlton's Aquarium
This is one of Auckland's favourite attractions because Sea Life Kelly Tarlton's Aquarium allows you to get up close and personal with under-water sea life. Walk among the aquariums via a series of tunnels, where you can observe everything from tropical fish through to sharks and stingrays. It also houses an Antarctic Encounter gallery, which lets you see penguins in their natural habitat.
New Zealand monthly average rental price comparison
Car hire prices in New Zealand vary widely depending on the season, policies and activities. I hope our statistical table can help you.
New Zealand average rental days per month comparison
The number of rental days in New Zealand varies for various reasons. I hope our statistics will be helpful to your trip.
The most popular car rental spot in Auckland
I
n
Auckland International Airport
Other popular cities in New Zealand