Palmerston North RENTAL CARS
Drop-off Date:
rental period: 7 days
I live in
and the main driver is aged
Palmerston North has all the leading brands of car rentals available and some fantastic vehicles to choose from
Car rentals recommended for you
Great Deals
5 Doors
7 Seats
3Suitcases
A/C
Automatic
Petrol
Popular Vehicles
5 Doors
7 Seats
3Suitcases
A/C
Automatic
Petrol
Hybrid / Electric cars
Toyota Camry Hybrid
Touring
5 Doors
5 Seats
3Suitcases
A/C
Automatic
Hybrid/Electric
5 Doors
5 Seats
2Suitcases
A/C
Automatic
Hybrid/Electric
5 Doors
5 Seats
2Suitcases
A/C
Automatic
Hybrid/Electric
Hire a vehicle in Palmerston North and enjoy
Getting to know Palmerston North
Palmerston North is a city in the North Island of New Zealand and the seat of the Manawatū-Whanganui region. The city's location was once little more than a clearing in a forest and occupied by small communities of Māori, who called it Papa-i-Oea, believed to mean "How beautiful it is".

Heritage collections, art galleries and urban street art are prominent in Palmerston North, and go hand in hand with the colourful array of cafes and dinning options that will take your taste buds on a tour of the world.  A year-round calendar of events keeps the city alive and humming, from motorsport mayhem, to urban festivals of creativity and music that bring the streets alive with their colour and sounds.   An internationally recognized theatre scene provides entertainment for all genres, while the local music scene thrives with a mixture of mainstream and 'underground' venues that cater to wide and varied tastes.
Places to visit in Palmerston North
New Zealand Rugby Museum
The New Zealand Rugby Museum contains New Zealand's biggest and most comprehensive collection of rugby memorabilia and records, including some of the world's rarest rugby artefacts. You'll be rewarded with a trip back in time exploring the rich history and folklore of the nation's mighty game with an unmasking of its rugby heroes and legends. It's not every day you can see the nation's treasures in their reality, from the first 'fern', the oldest All Blacks jersey and the oldest rugby ball to All Black star Dan Carter's boots!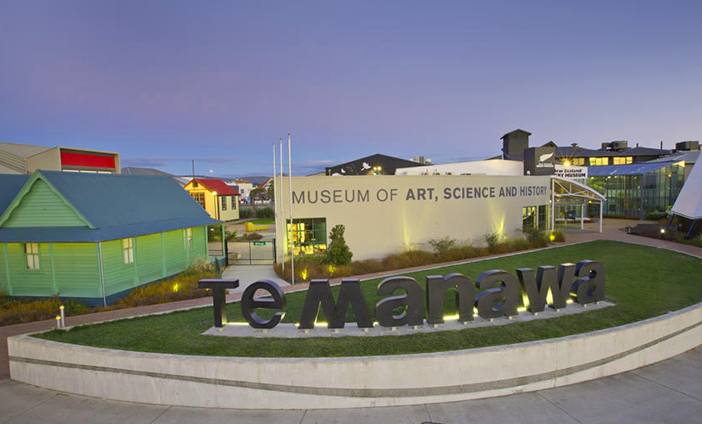 Te Manawa Museum of Art, Science and Heritage
With an engaging programme of exhibitions and events, as well as an extensive collection of taonga (treasures), Te Manawa offers a unique opportunity to experience and participate in, the stories of our past, present and future. The Art Gallery hosts a wealth of creative works in its ever-changing spaces all year-round. With its dynamic and colourful venues, Te Manawa plays host to community events and, in collaboration with Centrepoint Theatre, houses 'The Darkroom' – an exciting space for rising playwrights, musicians and experimental productions.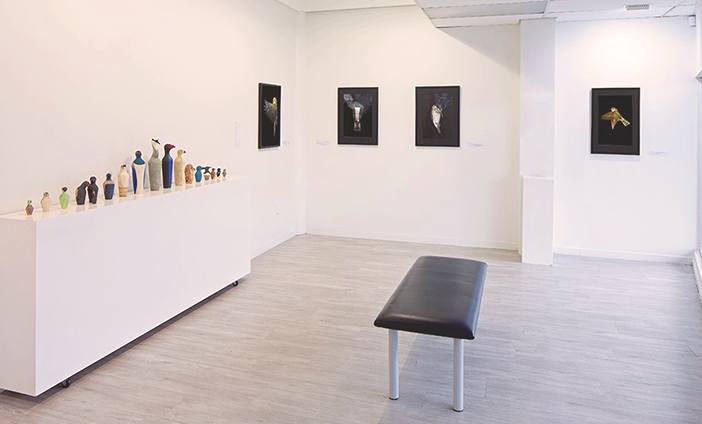 Zimmerman Art Gallery
Established in 2010, Zimmerman represents established and emerging New Zealand artists, including Palmerston North artists Paul Dibble, Fran Dibble and Naga Tsutsumi. Zimmerman has two main gallery spaces. The exhibition gallery can be viewed through the front windows 24 hours a day, seven days a week, and is devoted to each month's feature exhibition. Directly behind the exhibition gallery is a larger space, in which Zimmerman displays a selection of works by each artist Zimmerman represents.
New Zealand monthly average rental price comparison
Car hire prices in New Zealand vary widely depending on the season, policies and activities. I hope our statistical table can help you.
New Zealand average rental days per month comparison
The number of rental days in New Zealand varies for various reasons. I hope our statistics will be helpful to your trip.
The most popular car rental spot in Palmerston North
I
n
Palmerston North Airport
Other popular cities in New Zealand