Car Rental New Plymouth: Hiring a Rental Car in New Zealand
Drop-off Date:
rental period: 7 days
I live in
and the main driver is aged
New Plymouth has all the leading brands of car rentals available and some fantastic vehicles to choose from
Car rentals recommended for you
Hybrid / Electric cars
Toyota Camry Hybrid
Touring
5 Doors
5 Seats
3Suitcases
A/C
Automatic
Hybrid/Electric
5 Doors
5 Seats
2Suitcases
A/C
Automatic
Hybrid/Electric
5 Doors
5 Seats
2Suitcases
A/C
Automatic
Hybrid/Electric
Car Rental New Plymouth: Hiring a Rental Car in New Zealand
Are you looking for a vacation spot where you can surf and snowboard on the same day? Look no further than New Plymouth!
It's the biggest city in the beautiful Taranaki region, and it's an ideal spot for exploring the North Island. There's lots to do within a short drive. And depending on whether you turn left or right, you're just half a day's drive from Auckland or Wellington, with plenty to see in between.
To make the most of your time in New Plymouth, you're going to need a rental. Let's explore how car rental in New Plymouth works and how you can snag yourself a great deal.
Hiring a Car in New Plymouth

New Plymouth is not a large city, and the best place for a car rental is New Plymouth Airport.

New Plymouth airport is not an international hub, so you're most likely to be flying in here from another of New Zealand's major cities.

If you're looking for a rental car hire company in New Plymouth, you've got five options. Three of the biggest international companies, Avis, Budget, and Hertz, are here. Plus, two local companies Ezi Car Rental and New Plymouth Airport Rental Cars, have outlets at the airport.

Car rental desks are conveniently located by Baggage Claim and Information in the Arrivals area. Of course, you can saunter up and take your chances on the day. But to get a great deal, you need to use kingrentalscars.com before you travel.

Snag a Great Deal

Conventional wisdom has it that the longer in advance you book, the better the deal you'll get. But to get the best car hire in New Plymouth, it might actually be good to procrastinate. A Nerd Wallet study found that booking three months in advance could actually cost you more than booking one week in advance.

But if you're someone who likes to have all your ducks in a row long before you travel, it's a good idea to book ahead. That will allow you time to hunt for the best deal and get exactly what you want. You can also check out promos at kingrentalcars.com, which offer discounts for booking in certain months of the year.

Using KingRentalCars.com for Car Rental in New Plymouth

There's only one pick-up location available in New Plymouth, and that's New Plymouth Airport (NPL). Once you've selected that, enter your dates and confirm you're over 25. If you've got a promo code, you can enter it now.

Looking to drive to Welly and don't want to drive back to New Plymouth?

All you need to do is select the 'Return car in different location' button on the search form. Enter your final destination, and you'll find deals that allow you to do one-way rentals. Bear in mind that these rentals usually come with a minimum duration and a one-way rental fee.

Start your search and then use the filters on the left-hand side to find exactly what you want. You can filter by:

Price, Location, Car requirements, Number of seats, Car size, Fuel policy, Payment, Preferred supplier

Compact cars are usually the cheapest choice. But if you're traveling with friends, consider paying out a few more bucks for a bigger ride. SUVs offer lots of space for humans and their baggage.

If you've brought along the whole family, there are people movers and minibusses available for hire as well.
Best Car Hire in New Plymouth FAQs
Options for car hire in New Plymouth may be a little limited, but you can still snag some great deals. Here are five of the top questions New Plymouth visitors want to know the answer to.
What Is Driving Like in New Plymouth?

The area around New Plymouth is sparsely populated.However,you may find that there are lots of pedestrians downtown and along the coastal walkway.The key is to be vigilant when driving.

If you're used to wide,straight roads,then New Plymouth's roads may be a bit of a challenge at first.Expect sharp corners and winding roads that you need to give your full attention to at all times.Take your time and slow down before those tight bends.

Where Can I Explore After Hiring a Car in New Plymouth?

New Plymouth is situated on a beautiful and rugged stretch of coastline.Head down to Fitzroy Beach to catch a few waves.Fall(called autumn in New Zealand)and winter are the best times to hit the waves.Even if you're not into surfing,it's worth a visit to enjoy its black sand and excellent swimming.

Venture inland to visit the Egmont National Park.It's home to numerous walking trails to suit all levels,as well as the majestic Mount Taranaki.

Is Unlimited Mileage Included in Car Hire in New Plymouth?

This is something you need to check before you make your booking.If you're planning to head out and explore the North Island starting from New Plymouth,you don't want to be limited by the mileage policy.Do a little research,and don't assume that you can take it as far as you like.

If you want to venture to the South Island,make sure that this is allowed by the rental company before you board that ferry!

Do I Need to Hire a GPS When Hiring a Car in New Plymouth?

You will definitely need a GPS if you're planning on exploring the North Island.You can't rely on having a signal to connect to Google Maps etc.,once you get out of built-up areas.

You can hire a GPS with your car rental.Another cheaper option is to download a GPS app before heading out.Just make sure you bring your charger and test it before heading into the boonies!

What's the Cheapest Company for Car Hire in New Plymouth?

Rates vary throughout the year,and companies offer deals and promotions.Rather than limiting yourself to a single company,it's best to compare rates for your dates.That will let you compare deals to find the best one at the time you need it.
Search King Rental Cars for Car Rental in New Plymouth
At King Rental Cars, we're here to make your search for car rental in New Plymouth as easy as pie. Simply enter a few details in the search field and then filter the results to find your perfect ride!
What are you waiting for? Start your search at kingrentalcars.com today!
Hire a vehicle in New Plymouth and enjoy
Getting to know New Plymouth
New Plymouth is the major city of the Taranaki region on the west coast of the North Island of New Zealand. It is named after the English city of Plymouth. New Plymouth is also noted for being a coastal city with a mountain within 30 minutes drive, where residents and visitors to New Plymouth can snowboard, ski, water ski and surf all in the same day. 
 
New Plymouth is a vibrant and contemporary city, known for its sunny climate, art galleries, picturesque parks, decadent dining, and family-friendly fun. There's no shortage of family-fun in New Plymouth. At any time of the year, Pukekura Park is a place to relax and enjoy nature;   it has a free children's zoo and a multitude of bush walks.   It is also the location for the annual TSB Festival of Lights – a free six-week light display extravaganza during summer. You may also like to stroll along the New Plymouth Coastal Walkway, a 12.7km promenade with stunning views, and several art installations along the way.
New Plymouth Weather today
15.3 — 17.1 ℃

59.54 — 62.78 ℉

Rain, Overcast
New Plymouth Climate
New Plymouth has an oceanic climate that could be described as a moist, temperate climate. The average summer afternoon temperature is 21–22 °C (70–72 °F); average summer night-time temperature is 12–13 °C (54–55 °F). The city experiences mild winters, where the average afternoon temperature is 13–14 °C (55–57 °F) and night-time temperature is 5–6 °C (41–43 °F). The average annual rainfall is 1,432 mm (56.4 in). On 15 August 2011 it snowed in New Plymouth, a rare event which has been described as a once in a generation occurrence. A New Plymouth site was named the sunniest in the country in 2021, recording 2592 sunshine hours.
Here are some real comments we've collected that we hope will help you
Places to visit in New Plymouth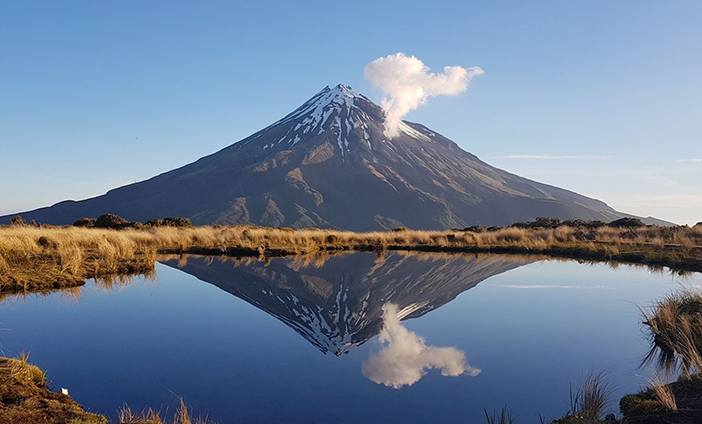 Egmont National Park
The snow-capped cone of Taranaki Maunga lures visitors who appreciate geological phenomena. Apart from one small bump - a subsidiary vent called Fantham's Peak - the mountain's cone is beautifully symmetrical. Climbing to the summit is achievable for experienced hikers in all seasons – although winter is more difficult and not recommended– and is best done with a guide. The best months to attempt the summit climb is January through to April.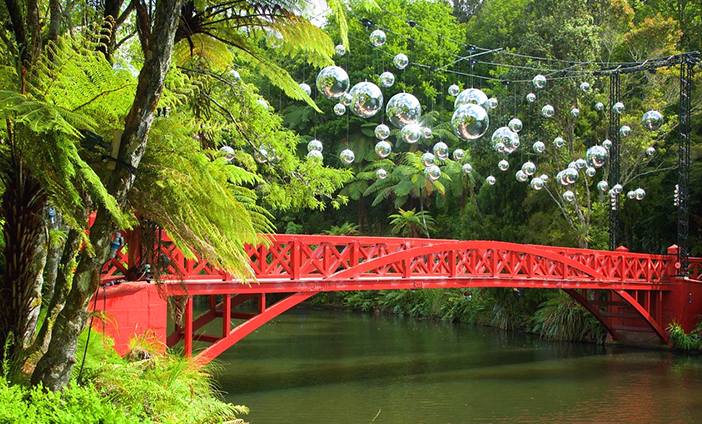 Pukekura Park
Pukekura Park is an idyllic, inner-city botanical wonder that was first opened in 1876. Once swamp land, the 52-hectare park is both a garden and a public recreation ground. The park includes two lakes, children's playgrounds, a cricket ground, fernery and display houses, a tea house , fountain and waterfall, historic band rotunda, and an entertainment venue - the Bowl of Brooklands. Every summer Pukekura Park hosts the spectacular TSB Festival of Lights. During December and January, hundreds of lighting displays turn the park into a huge, illuminated fantasyland.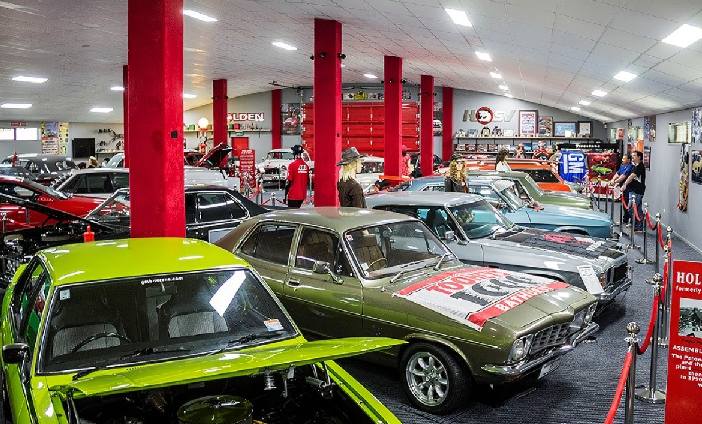 Hillsborough Holden Museum
Unique to New Zealand and only a 10 minute drive from the centre of New Plymouth situated in the heart of the Hillsborough district. Hillsborough Holden Museum is a stunning new facility purposely built for the preservation and display of a private collection of Australian Holden cars and memorabilia. The cars range from well preserved early models, meticulously restored models through to late model new cars.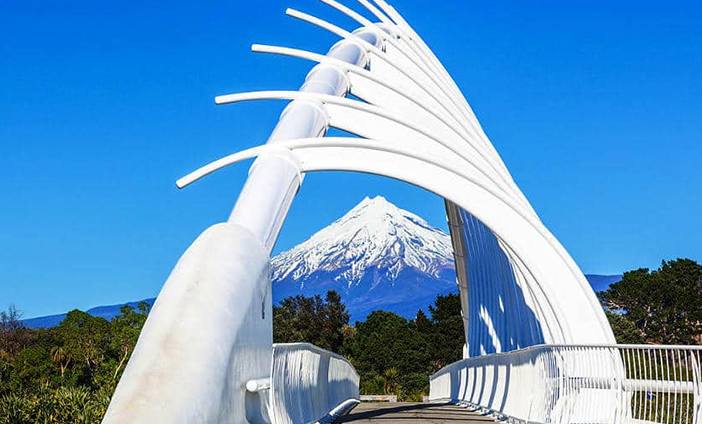 New Plymouth Coastal Walkway
Ideal for walking, running, cycling, e-scootering, or skating, the 12.7km sea-edge walkway boasts dramatic views, is great for all ages and abilities, and has numerous access points dotted along the way. Beginning at Mangati Walkway in Bell Block, meander through picturesque farmland past the Waipu Lagoons before you connect with the coastal walkway at Hickford Park. Continue along the coastline to walk alongside the New Plymouth Golf Club before reaching Te Rewa Rewa Reserve.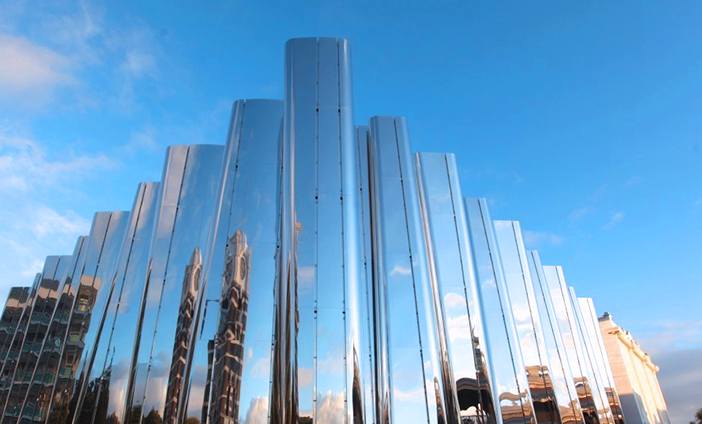 Govett-Brewster Art Gallery/Len Lye Centre
The Govett-Brewster Art Gallery is a contemporary art museum at New Plymouth, Taranaki, New Zealand. Govett-Brewster is recognised internationally for contemporary art. The original museum opened in 1970 with a ground-breaking exhibition and multi-sensory installation. Since that time we continue to present a lively programme where people connect with art and artists through tours, talks, workshops, films, performances, music and education programs, and grow the permanent collection of paintings, video, installation and photography.
New Zealand monthly average rental price comparison
Car hire prices in New Zealand vary widely depending on the season, policies and activities. I hope our statistical table can help you.
New Zealand average rental days per month comparison
The number of rental days in New Zealand varies for various reasons. I hope our statistics will be helpful to your trip.
The most popular car rental spot in New Plymouth
Other popular cities in New Zealand