Kerikeri RENTAL CARS
Drop-off Date:
rental period: 7 days
I live in
and the main driver is aged
Kerikeri has all the leading brands of car rentals available and some fantastic vehicles to choose from
Car rentals recommended for you
Hybrid / Electric cars
Toyota Camry Hybrid
Touring
5 Doors
5 Seats
3Suitcases
A/C
Automatic
Hybrid/Electric
5 Doors
5 Seats
2Suitcases
A/C
Automatic
Hybrid/Electric
5 Doors
5 Seats
2Suitcases
A/C
Automatic
Hybrid/Electric
Hire a vehicle in Kerikeri and enjoy
Getting to know Kerikeri
Kerikeri the largest town in Northland, New Zealand, is a tourist destination 240 kilometres north of Auckland and 80 kilometres north of the northern region's largest city, Whangarei.    It is sometimes called the Cradle of the Nation, as it was the site of the first permanent mission station in the country, and it has some of the most historic buildings in the country. 

Kerikeri now attracts visitors for its boutique wineries, shopping, galleries, and restaurants. Dine at one of the many outdoor cafés or wineries, indulge in delicious handmade chocolates or limoncello.   Kerikeri also has its own natural skincare range, which is 'made of New Zealand'. Within minutes by car or an hour's walk from the Kerikeri Basin car park is the 27 metre Rainbow Falls, one of five waterfalls in the area, all linked by walking tracks.   Further afield lies the Puketi Forest, an ideal place to tramp and view kauri trees from a boardwalk which also has wheelchair access.
Places to visit in Kerikeri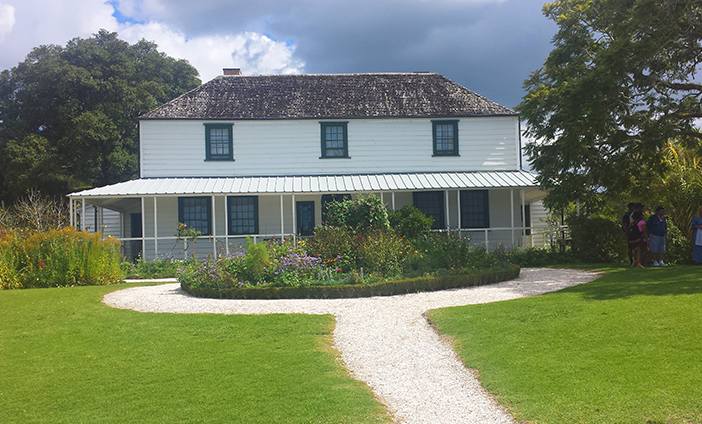 Kerikeri Mission House
The Mission House at Kerikeri in New Zealand was completed in 1822 as part of the Kerikeri Mission Station by the Church Missionary Society, and is New Zealand's oldest surviving building. It is sometimes known as Kemp House. It enjoys high public esteem as a cradle of nationhood, due to its association with early contact between Maori and missionaries. It has considerable significance for its aesthetic and educational value, attracting large numbers of local and international visitors during nearly three decades of New Zealand Historic Places Trust/Pouhere Taonga ownership.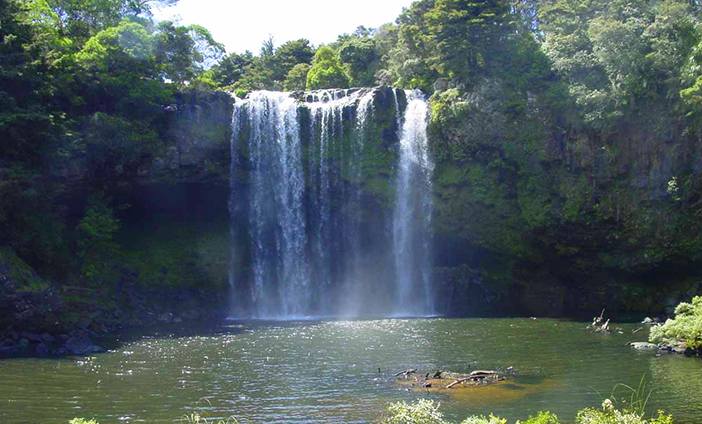 Rainbow Falls
The Rainbow Falls are a single-drop waterfall located on the Kerikeri River near Kerikeri in New Zealand. Unlike most New Zealand waterfalls which are created by the erosion of soft rock, the Rainbow Falls are sited on a hard basalt layer of rock beside softer mudstone. The falls were formed when water eroded the mudstone. The 27 metre waterfall is popular with tourists and is regularly photographed from an adjoining Department of Conservation area.
New Zealand monthly average rental price comparison
Car hire prices in New Zealand vary widely depending on the season, policies and activities. I hope our statistical table can help you.
New Zealand average rental days per month comparison
The number of rental days in New Zealand varies for various reasons. I hope our statistics will be helpful to your trip.
The most popular car rental spot in Kerikeri
Other popular cities in New Zealand